The M.Phil. in Medieval and Renaissance Literature

---
---
Introduction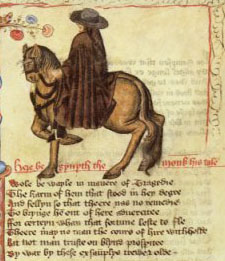 The M.Phil. in Medieval and Renaissance literature is one of the most successful courses of its kind. Each year it attracts a first-class intake of students from the UK and abroad, and its graduates have an outstanding record in gaining employment in the academic world and outside. Each student works closely with a member of the Faculty on his or her chosen dissertation topic, as well as participating in seminars and classes. Training in how to read manuscript and early printed materials ensures that every student on the course is able to make use of the extensive collections in the University Library and in College libraries. Cambridge has a distinguished international reputation in English and in many other fields in the humanities (for example, Classics, Modern and Medieval Languages, History, Philosophy, and History of Art), and students on this course can attend lectures offered by any Faculty. This creates a learning environment which naturally enables interdisciplinary work. The course lasts nine months, with the last few months being devoted to intensive work on the dissertation.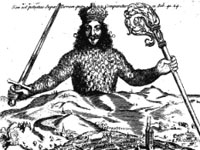 Generally the course is taken in either Medieval literature or Renaissance literature, but there is the option of combining work in both periods. It is designed to be valuable both for students who wish to develop their knowledge of the periods in a free-standing one year course, and as a foundation year for those who wish to continue to work for the Ph.D. Students can exercise a high degree of choice over the areas on which they concentrate their energies, in order to suit their individual requirements.
Applications must be received by 11 January in the calendar year in which the student wishes to be admitted. The course begins in the first week of October. It is preceded by optional elementary Latin classes, for those requiring them, during the last three weeks in September. Seminars and classes run throughout the Michaelmas and Lent terms (that is the first and second terms of the academic year), and the work done in relation to them is assessed between December and March by two coursework essays, and by exercises in textual and related studies.
Individual research on topics chosen by students in consultation with their supervisors is pursued throughout the year, and becomes the sole focus of their work after the taught element of the course is completed during the Lent (second) term. They are required to submit in mid-June the fruits of this research work in the form of either a 15,000-word dissertation or three essays which together amount to 15,000 words. All candidates for the Cambridge Ph.D. who intend to write doctoral dissertations concerning the period from 1066 to 1700 will be required (unless they have already had equivalent postgraduate training) to take the M.Phil. before being permitted to register for the higher degree.
---
THE MEDIEVAL COURSE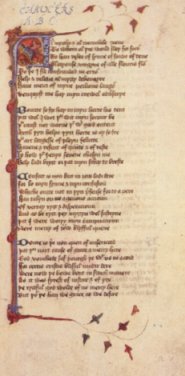 Faculty members in Medieval studies share an interest in combining historical and critical approaches to medieval writing. Their particular concerns include early Middle English, Chaucer, Langland, drama, romance, editing, manuscript studies, the mystics, Malory, lyrics (including their musical aspect), beast literature (and satire more generally). However, any proposal for a particular project falling within the general field of Medieval English studies (very broadly defined, from c. 1100-c. 1550) will be considered. From the outset, graduate students will pursue individual research projects with the guidance of a supervisor. They will attend classes on bibliography, manuscripts and textual studies, as well as a participatory seminar on the interpretation of literary texts. These elements continue through the Michaelmas and Lent terms (first two terms of the year). Students interested in combining Medieval with Renaissance work will be encouraged to attend classes and seminars in the later period.
There is provision for acquiring and developing language skills. A Medieval Latin reading class will meet throughout the year. Elementary Old French teaching is provided in Michaelmas and reading classes in Old French, Early Middle English and advanced Middle English are held during the Michaelmas and Lent terms. By taking advantage of the teaching offered by other faculties and departments in the University (Anglo-Saxon, Norse, and Celtic, Modem and Medieval Languages, History, Classics), students will have the opportunity to learn any of a range of languages under expert guidance. Students will also be able to attend lectures and classes in a variety of faculties and departments (for example, Philosophy, Law, History of Art) to further their interdisciplinary interests.
The English Faculty's Middle English Graduate Seminar meets four times a term and provides the postgraduate students, faculty members and academic visitors working in Cambridge with a regular opportunity to discuss recent work in the field, to develop interdisciplinary contact and to hear speakers from Cambridge and elsewhere. Papers have recently been offered by David Wallace (University of Pennsylvania), Alastair Minnis (Ohio State), Paul Strohm (Oxford), A. C. Spearing (University of Virginia), Ad Putter (University of Bristol), Seth Lerer (Stanford), Mishtooni Bose (University of Southampton), Corinne Saunders (Durham), Carolyn Dinshaw (New York University).
CLASSES AND SEMINARS OFFERED (Medieval)
Interpretation of Literary Texts
This course offers an opportunity for students to explore literary texts written in the period 1100-1550. Its aim is to train students in the particular sensibilities and skills necessary for understanding Middle English texts and the complex cultural background which lies behind them. Some parts of the course will emphasize more canonical texts with a view to deepening students' awareness of the more pressing issues in current scholarship; other sessions will emphasize more obscure texts in order to guide students to areas that might be profitably explored in an M. Phil. dissertation. The seminar meets weekly for six weeks in the first two terms of the year.
Middle English Manuscript Studies
The course is intended primarily to give students a practical introduction to the study of English vernacular manuscripts in the period 1100-1500, although many of the techniques taught are equally applicable to manuscripts containing Latin and Anglo-Norman texts. Wherever possible, primary sources from Cambridge collections are used to illustrate various aspects of the subject. Principal components include the purpose and history of early English manuscript studies, physical bibliography and codicology, palaeography, the editorial process and textual criticism, manuscript studies and dialectology (with reference to the Linguistic Atlas of Late Medieval English), transmission from script to print, and current developments in Middle English editorial and manuscript studies. Introduction to Bibliography for Medieval Research This introductory course gives a practical guide to the most important reference works and research tools available in the Medieval field, with explanation and illustration of how to use the more complicated of them. Guidance in scholarly presentation and methods of work is also provided.
FACULTY MEMBERS, Medieval
Members of the Faculty may be able to advise you over some details of your application (such as your proposed area of research). Those teaching for the course include:
---
THE RENAISSANCE COURSE
The interests of Faculty members range widely through the Renaissance period. In addition to literary-critical and historical engagement with the major English writers of drama, poetry and prose, they specialise in (for instance) comparative literature, manuscript studies, textual bibliography, gender-studies, intellectual history, politics and writing, drama, and critical theory. Any proposal for a particular project falling within the general field of Renaissance literary studies can be considered, including the literary inheritance from the Medieval period.
From the outset, graduate students will pursue individual research projects with the guidance of a supervisor. They will attend classes on textual and related studies, and on reading Renaissance manuscripts, as well as a participatory seminar on the interpretation of literary texts. Students interested in combining Renaissance with Medieval work will be encouraged to attend classes and seminars on the earlier period. The University provides classes in Latin, Greek and Hebrew for those who wish to learn those languages, and there is scope for those with some knowledge to develop it.
The English Faculty's Renaissance Graduate Seminar meets fortnightly and provides postgraduate students, faculty members, and academic visitors working in Cambridge with a regular opportunity to discuss recent work in the field, to develop interdisciplinary contact, and to hear speakers from Cambridge and elsewhere.
CLASSES AND SEMINARS OFFERED (Renaissance Course)
Texts, Contexts, Methods
This 'approaches' class is concerned with questions of theory and practice, with what was thought about writing in the Early Modem period and what that literature can now mean. The course, taught by weekly seminars, invites you to engage in detail with particular texts from the period, and to set them in a variety of critical contexts. Those contexts will vary from year to year; recent seminars have taken on subjects such as humanism, imitation, rhetoric, law and literature, hermeneutics, self-writing, the body and ethical thought. The course enables students to relate their own research to past and present work in Renaissance studies, and to acquire a deeper understanding of current debates about the period. In addition, it provides a basis for students' written work, and allows them to make contact with a variety of academics in the department, from whom advice and encouragement can be had.
Textual and Related Studies
These lectures and classes focus on the ways in which text is changed in its transmission from author to reader, and enable students to edit or to assess the kind of text with which their research will be concerned. The course teaches the essentials of descriptive bibliography and offers an opportunity for specialised and technical work if that is desired. Within a wider frame of reference, the implications of printing and the means whereby print-culture developed will be explored. This element of the course enables students to understand how, and for what purposes, texts were produced, and how they function within the material culture of the period. It also enables students to reflect on the theory and practice of modern editing.
Reading Renaissance Manuscripts
This class equips students to read the scripts in which Renaissance literature was written. Using original manuscripts as well as facsimiles, it introduces techniques for analysing manuscript books and for making deductions of literary consequence from hand-written material. New areas of research opened up by manuscript studies are described and assessed. Less formally, students are advised how to locate and gain access to manuscript holdings relevant to their individual research. The course is supported by an excellent
website
.
FACULTY MEMBERS, Renaissance
Those teaching for this MPhil might include:
Entry requirements and application procedures
You may find it helpful to find out about funding for home students or funding for overseas students before you apply. You should also consult our guide for prospective graduates. All graduate students in Cambridge are members of a College as well as of a Faculty of the University, and those applying through the Graduate Admission website for a place on the course will find themselves invited to list a number of Colleges in order of preference. It is a good idea to consult the prospectuses of a number of Colleges before you apply.
Applications are first considered by the Faculty. Potential supervisors are then consulted. Successful applications are then offered to the Colleges of the student's choice, and may be then passed on to the second or third choice. Since this can be a lengthy process it is very much in the interests of applicants to apply in good time.
Applicants for funding should be aware that many funding bodies require a firm acceptance from the University before they will consider your application. If you hope to have a decision from the University in time to apply for funding, you should apply well before the appropriate funding deadline.
Even if you are not seeking funding from Cambridge sources, you are strongly urged to meet the 11 January 2013 deadline, since MPhil places are now capped centrally and some courses fill up early.
Note that these deadlines also apply for the submission of supporting documentation.
No applications for the academic year starting October 2013 will be considered after  31 May 2013.
*Please note that we are now full and are therefore not accepting any more applications.*
Most of our graduate students have a first-class undergraduate degree or international equivalent. The Faculty is willing in principle to accept candidates with strong 2.1s, or mature students who have not pursued an orthodox pattern of higher education, provided that such applicants have strong backing from their referees, have a feasible topic, and are well qualified for their proposed course of research. We recognise both that things sometimes do not go candidates' way in examinations and that a sparkling examination style is not always the best qualification for graduate work. Applicants should note, however, that the vast majority of those accepted onto the M.Phil. do have a first class BA degree or its overseas equivalent, and the vast majority of students accepted for the Ph.D. have similarly strong MA marks. Applicants whose first degrees are in other disciplines are always considered, provided they can give an account of how their interest in literary study has developed. We welcome qualified UK, EU, and overseas applicants (those for whom English is not a first language will be required by the Board of Graduate Studies to provide evidence of linguistic proficiency).
Applicants should include specific proposals for advanced study or research (of around 500 words). A piece of written work, of 5,000 - 7,500 words, should accompany a formal application. Applicants may submit any work they like, but it is worth choosing work which is recent and which relates to your proposed area of study, if this is available. Many applicants submit their undergraduate dissertation or similar extended piece of work. In reaching decisions about applications the Degree Committee takes particular account of:
The applicant's academic record and references

Their suitability for the proposed course (including knowledge of foreign languages)

The applicant's research proposal, which should suggest a realistic program of work for a 15,000 word dissertation.

Whether a suitable supervisor can be found for the proposed research

The written work which a candidate submits in support of their application
---
Enquiries should be addressed to:
The Director of Graduate Studies,
Degree Committee of the Faculty of English,
University of Cambridge
9 West Road
Cambridge
UK
CB3 9DP