Dr Alexander Freer, Trinity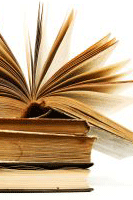 Biographical Information
For the 2017-18 academic year I will be away from Cambridge. I am based at the University of East Anglia, where I am a lecturer in eighteenth- and nineteenth-century literature.
I grew up near Manchester, and studied English at Warwick (BA) and Cambridge (MPhil in 18th century and Romantic literature, PhD in English). I began a Title A Research Fellowship (JRF) in English at Trinity College in October 2015.
Research Interests
I am primarily interested in British romantic poetry (William Wordsworth and Percy Shelley in particular), literary theory (psychoanalytic theory, especially French, deconstruction, queer theory, phenomenology) and the history of criticism.
I am currently preparing a monograph, The Wordsworthian Unconscious, which studies the role of forgetting in Wordsworth's poetry and prose, and the relations between Wordsworth criticism and Freud. I am also working on a second project on anxiety in British romanticism and the history of its criticism.
I currently teach, or have recently taught, in the following areas: British romantic poetry, long eighteenth-century literature, culture and philosophy, the history of criticism, literary theory and literature and psychoanalysis.
Selected Publications
'Faith in Reading: Revisiting the Midrash–Theory connection' Paragraph 39 (3), 335–357, 2016.
'Rhythm as Coping' New Literary History 46 (3), 549-568, 2015.
'Wordsworth and the Infancy of Affection' Studies in Romanticism 54 (1), 79-100, 2015.
'Wordsworth and the poetics of disappointment' Textual Practice 28 (6), 1123-1144, 2014.
'Musicality and the Limits of Meaning in Wordsworth and Kant' Paragraph 36 (3), 324-343, 2013.
'Love-Runes We Cannot Speak: Sacred and Profane Love in The Pentecost Castle' Literature and Theology 26 (2), 199-213, 2012.
Book Reviews
'Thomas De Quincey and the Cognitive Unconscious' Romantic Circles Reviews and Receptions October 2016
'Wordsworth's Poetic Theory: Knowledge, Language, Experience' European journal of English studies 18 (3), 339 - 341, 2014