Dr Malachi McIntosh, King's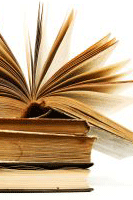 Biographical Information
BA (USF), MA (KCL), PhD (Warwick)
Research Interests
My research interests seem to expand each day. At the moment I'm particularly interested in how concepts of 'truth' and 'authenticity' have shaped the reception of literature from and about marginalised communities in the UK from the 1950s to the present. In addition to this, I have an abiding interest in twenty and twenty-first century Caribbean writing, contemporary diasporic literatures in English, press and political discourse, postcolonial theory, and aesthetics.
Areas of Graduate Supervision
I would be very happy to support research on Caribbean literature (particularly writing on or from Trinidad and Tobago), 'world literature' as an analytic category, black British writing, and the literature of migration. I currently support and/or provide teaching and supervision for the MPhil in Criticism and Culture.
Selected Publications
The Aesthetics of the Break: Salcedo, Naipaul, Desai and the Pleasure and Paradox of Migration.' Reworking Postcolonialism: Labour, Migration and Rights. Ed. Birte Heidemann, Ole Laursen, and Pavan Malreddy. Forthcoming: Palgrave Macmillan, 2014.
'Lamming versus Naipaul: Representation and the Emigrant Author.' Perspectives of the Migrant Cosmopolitan. Forthcoming: Peter Lang, 2014.
& Letizia Gramaglia. 'Censorship, Selvon and Caribbean Voices: "Behind the Humming Bird" and the Caribbean Literary Field.' Brighter Suns: 60 Years of Literature from Trinidad. Spec. issue Wasafiri 28.2 (2013): 48-54.
& Stephanie Decouvelaere, eds. Re-Reading Selvon. Spec. issue of The Journal of West Indian Literature 20:2 (2012).
'The "I" as Messiah in Césaire's First Cahier.' Research in African Literatures 43:2 (2012): 77-94.
& Stephanie Decouvelaere, eds. Brighter Suns: 60 Years of Literature from Trinidad. Spec. issue of Wasafiri 28.2 (2013)