Dr Stacey McDowell, St John's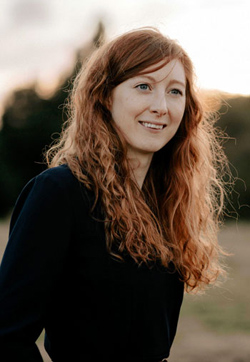 Biographical Information
I am a College Lecturer in English and a Fellow of St John's College. Before coming to Cambridge, I held posts at Oxford and Bristol.
Research Interests
My research and teaching interests focus on eighteenth- and nineteenth-century literature.
I am currently writing a book about the representation of reading within literary works (in Goethe, Godwin, Wordsworth and Keats, among others). In connection with this, I have been thinking more broadly about self-reflexive forms of writing and about structures of figurative language, including allegory, symbol and metaphor.
In particular, I am interested in the depiction of sociable reading practices in Victorian and Romantic-period texts, and in what the experience of reading alongside another person might reveal about shared forms of understanding - and its limits.
My research extends to theories of literary education and attitudes towards the social role of reading, both historically and in the present. I am involved in prison education programmes and have convened a course in English which was taught in HMP Grendon.
Selected Publications
'Reading Together', Essays in Criticism 64 (2014), 351-72.
'Sense and Sensation', Keats in Context, ed. by Michael O'Neill (Cambridge University Press, forthcoming 2016)
'Rhyming and Undeciding in Wordsworth and Norman Nicholson', Romanticism, special edition on 'Romantic Rhyme and its Legacies' (forthcoming).
'Shiftiness in Keats's "Ode on Indolence"', Romanticism (forthcoming).
'Coleridge and "Tipsy Joy"', The Coleridge Bulletin, 41 (2013), 47-56.
'Full of Air', Keats-Shelley Review, 25 (2011), 20-6.
'Organicism in Keats's "Isabella; or, the Pot of Basil"', Keats-Shelley Review, 24 (2010), 22-8