MPhil in Modern and Contemporary Literature
---
---
Overview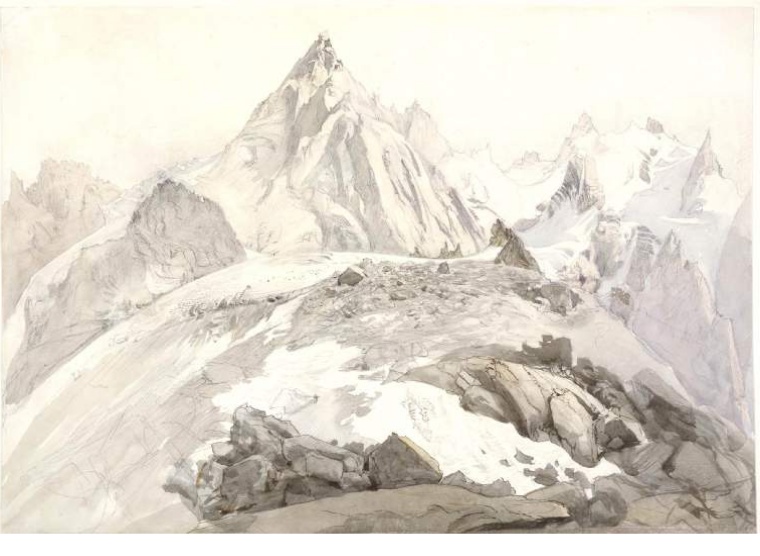 John Ruskin, 'Aiguilles de Chamonix'
(c. 1850), Fitzwilliam Museum
The MPhil in Modern and Contemporary Literature is a nine-month course that runs from October to June. This exciting MPhil explores the rich array of literature in English from 1830 to the present, and encourages students to pay particular attention to the relationship of literary texts and their historical and intellectual contexts. The course structure is designed to enable flexibility in terms of period and specialism: you can choose to concentrate on nineteenth- or twentieth- and twenty-first-century literature, or take a selection of seminars in both. The flexible framework allows you to build a programme of specialised study in line with your own particular research interests. Guidance on developing your course of study will be given by a designated Faculty member who will also act each term as your dissertation supervisor.
Teaching on this three-term course consists of Core and Optional seminars, a Research Methods course, and a series of one-to-one supervisions. You will write essays in the first two terms, followed by a dissertation on the research topic of your choice. You will also have a wide choice of Postgraduate Research Seminar series to attend, each of which features speakers from both within the Faculty and from other universities.
The Faculty has over twenty-five members who teach and research in Modern and/or Contemporary literature (see Faculty list below). Their special interests extend into various areas, including aestheticism, nineteenth-century colonialism, Victorian social criticism, modernism, avant-gardes, travel literature, war literature, postmodernism, and postcolonial literature. Many of the Faculty members also contribute to an extensive range of lectures in areas of Modern and Contemporary literature, and these lectures are open to all students in the Faculty. In addition, you will be able to benefit from the exceptional research resources offered by the University Library , one of only five copyright libraries in the UK. Its holdings are supplemented by the English Faculty Library along with the libraries of the University's various Colleges.
The MPhil in Modern and Contemporary Literature may be taken as a free-standing Masters qualification, or as preparation for doctoral study. Under normal circumstances, students will not be permitted to register in the Faculty of English for PhD research in the field of Modern and Contemporary literature unless they have completed this MPhil course, or a similar Masters degree at another university, at an appropriate standard.
The Course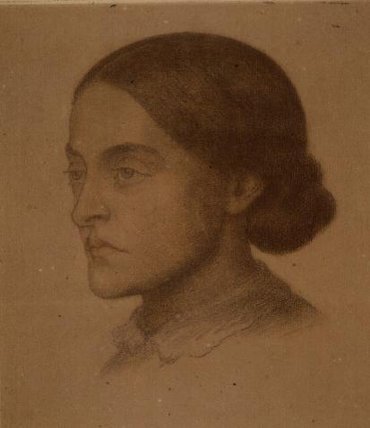 Dante Gabriel Rossetti, portrait of Christina Rossetti (1866)
Fitzwilliam Museum
Seminar courses run throughout the first two terms, Michaelmas and Lent. You will be able to choose two courses per term in addition to the compulsory Research Methods course.
In Michaelmas Term you are required to choose at least one of the two Core courses, and can take both. If you take one Core course in Michaelmas, you can opt for one of the two designated Modern and Contemporary options (see below), or (under particular circumstances) a shared option from the MPhil in Criticism and Culture or the MPhil in Eighteenth-Century and Romantic Studies. In Lent Term you will be able to choose two courses from a pool of options that is shared between a number of M.Phils. You will have priority when choosing those options offered to the pool by the Modern and Contemporary MPhil
You may also seek special permission from the Convenor of the Modern and Contemporary MPhil to substitute in Lent an English Faculty option for one offered in another Faculty.
In addition to the taught seminars, you are strongly encouraged to attend one of the following strands of fortnightly Postgraduate Literary Research Seminars: Twentieth-Century and Contemporary; Nineteenth-Century; Eighteenth-Century and Romantic; Criticism and Culture; Literary Theory. These are relaxed but intellectually vibrant seminars that feature papers from postgraduates, Faculty staff and invited speakers.
The courses detailed below are an illustrative sample from one year of this MPhil. The options and seminar topics on offer vary each year, and we cannot guarantee the provision of specific courses.
Michaelmas Term 2020
Both of the Core courses detailed below are designed to provide training in the close-reading of literary style and form with regard to historical and intellectual context.
Core 1 - Texts and Contexts 1830-1914
Core 2 - Texts and Contexts 1914 – present
Research Methods Course
This is a compulsory element but is not formally assessed.
Optional courses
Distributed Cognition, Dr Ewan Jones
Phantom Tables, Dr Helen Thaventhiran
Green Ink: Landscape, Literature, and Ecocriticism, Dr Lisa Mullen
Lent 2021
Optional Courses
Priority will be given to those enrolled in the MPhil in Modern and Contemporary Literature
Literature and Ultimate Questions, Dr Michael Hurley
Victorian Work Ethics: Labour in the Literary Imagination, 1830-1914, Dr Marcus Waithe
Various Things, Dr Edward Allen
British and Irish Poetry since the 1960s, Prof John Kerrigan
Examined Work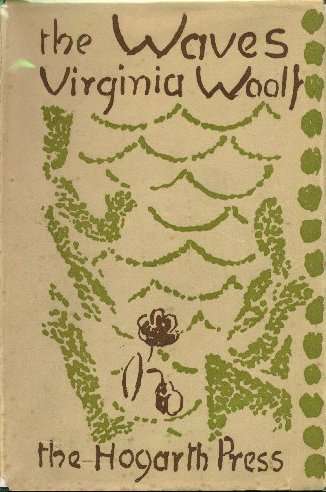 First edition of Virginia Woolf's
The Waves
(1931)
Two coursework essays, each of not more than 5,000 words. One of the essays to be written for one of the chosen Michaelmas Term courses, the other essay written for one of the chosen Lent term courses. The first essay contributes 20% and the second essay 30% to the overall degree mark. In Easter term the teaching will be centred around supervisions for the dissertation.
A dissertation of 12,000 to 15,000 words on a research topic of your choice (but which must fall within the territory of the course, being literature in English from 1830-Present Day), contributing 50% to the overall mark. Students work on the dissertation throughout the nine months of the course, in consultation with their personal supervisor. During the Michaelmas Term, students are required to submit an essay of 2,000 to 2,500 words on a topic directly related to the dissertation. The essay is a formative exercise and does not contribute to the overall mark.
Faculty Members: Modern and Contemporary Literature
Faculty
Faculty members whose teaching or research interests include Modern or Contemporary Literature:

Faculty Members:
Dr Ruth Abbott
,
Dr Sarah Dillon
,
Dr Tamara Follini
,
Dr Sinead Garrigan-Mattar
,
Dr Priyamvada Gopal
,
Dr Fiona Green
,
Dr May Hawas
,
Miss Alison Hennegan
,
Dr Alex Houen
,
Dr Michael Hrebeniak
,
Dr Michael Hurley
,
Dr Louise Joy
,
Professor John Kerrigan
,
Professor Angela Leighton
,
Dr Robert Macfarlane
,
Dr Isobel Maddison
,
Dr Sarah Meer
,
Dr Leo Mellor
,
Dr Rod Mengham
,
Dr Drew Milne
,
Dr Lisa Mullen
,
Dr James Riley
,
Dr Jan-Melissa Schramm
,
Dr Anne Stillman
,
Dr Trudi Tate
,
Dr Helen Thaventhiran
,
Dr Marcus Waithe
,
Dr Chris Warnes
,
Professor Clair Wills
Entry Requirements and Application Procedures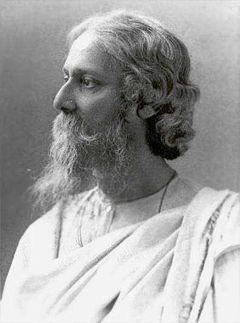 Rabindranath Tagore
You may find it helpful to find out about funding for home students or funding for overseas students before you apply. All postgraduate students in Cambridge are members of a College as well as of a Faculty of the University, and those applying through the Postgraduate Admission website for a place on the course will find themselves invited to list a number of Colleges in order of preference. It is a good idea to consult the prospectuses of a number of Colleges before you apply.
All applications must be made using the online Applicant Portal on the Postgraduate Admissions Office website. It is important that you read through the information available on this website before submitting your application. If you are seeking funding for your course, there are specific deadlines and eligibility criteria for each funding competition. Please check the funding webpages for details of eligibility and the Application and Funding Deadlines section of the Postgraduate Admissions Office website for application deadlines.
Please note that after submitting your online application form, there may be a delay of up to 48 hours before you are able to access your self-service account and submit supporting documentation
Applications are first considered by the Faculty. Potential supervisors are then consulted. Successful applications are then offered to the Colleges of the student's choice, and may be then passed on to the second or third choice.
*The final deadline for applications for entry in October 2021 is 7 January, 2021.*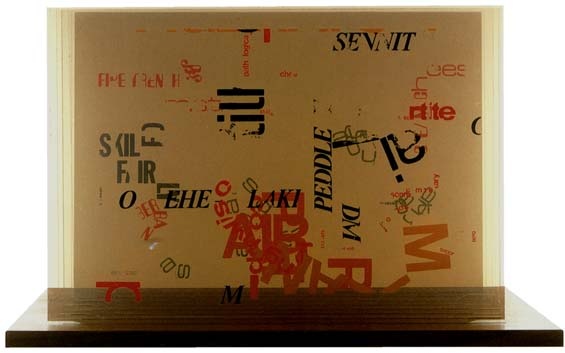 John Cage 'plexigram',
On Not Wanting to Say Anything about Marcel Duchamp, II
(1969)
Most of our postgraduate students have a first-class undergraduate degree or international equivalent. The Faculty is willing in principle to accept candidates with strong 2.1s, or mature students who have not pursued an orthodox pattern of higher education, provided that such applicants have strong backing from their referees, have a feasible topic, and are well qualified for their proposed course of research. We recognise both that things sometimes do not go candidates' way in examinations and that a sparkling examination style is not always the best qualification for postgraduate work. Applicants should note, however, that the vast majority of those accepted onto the MPhil do have a first class BA degree or its overseas equivalent, and the vast majority of students accepted for the PhD have similarly strong MA marks. Applicants whose first degrees are in other disciplines are always considered, provided they can give an account of how their interest in literary study has developed. We welcome qualified UK, EU, and overseas applicants (those for whom English is not a first language will be required by the Postgraduate Admissions Office to provide evidence of linguistic proficiency).
Applicants should include specific proposals for advanced study or research (of around 500 words). A piece of written work, of 5,000 - 7,000 words, should accompany a formal application. Applicants may submit any work they like, but it is worth choosing work which is recent and which relates to your proposed area of study, if this is available. Many applicants submit their undergraduate dissertation or similar extended piece of work. You can submit one long piece or several shorter essays if you wish. In reaching decisions about applications the Degree Committee takes particular account of:
The applicant's academic record and references
Their suitability for the proposed course (including knowledge of foreign languages)
The applicant's research proposal, which should suggest a realistic program of work for a 15,000 word dissertation.
Whether a suitable supervisor can be found for the proposed research
The written work which a candidate submits in support of their application
Enquiries regarding the course content should be addressed to the course convenor - Dr Edward Allen
All other queries should be directed to Anna Fox (postgraduate secretary).
MPhil Student Symposium: Poster Archive
Works in progress symposium 10 May 2013