Dr Alex Wong, St John's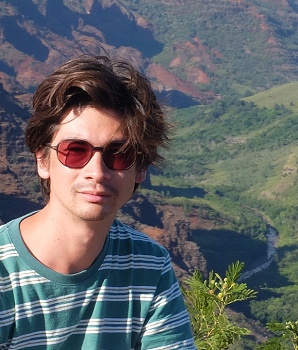 Biographical Information
I came to St John's as a Research Fellow in 2015. Since 2020 I have been a College Associate Lecturer and Director of Studies (for Pt I).
The central element of my longer-term research work is a project concerned with certain strands of post-Romantic (and late-Romantic) Anglophone writing about aesthetic experience, particularly with regard to its moral dimensions or implications. Dramatis personae include John Ruskin, Walter Pater, Vernon Lee, Bernard Berenson, Geoffrey Scott, Adrian Stokes and Marion Milner.
I am also editing a new anthology of poems and essays by Alice Meynell.
Research Interests
English poetry of the early modern period until about 1700. English Renaissance verse in relation to Renaissance Latin verse. The influence, imitation, appreciation and criticism of early modern English literature in later British culture, especially in the 'long' nineteenth century.
Victorian literature, with an emphasis on authors associated with the Aesthetic Movement (broadly conceived).
The legacies of the Aesthetic Movement. Theories and evocations of aesthetic experience. Psychoanalytic aesthetics.
The essay form, especially in the 'long' nineteenth century. The idea of the 'essayistic'.
Modern poetry and its discontents.
Form, style and genre (and critical approaches to these).
Writing on food. Hawaiiana. Irony.
Selected Publications
MONOGRAPH:
The Poetry of Kissing in Early Modern Europe: From the Catullan Revival to Secundus, Shakespeare and the English Cavaliers (Boydell and Brewer, 2017).
BOOKS EDITED:
Selected Essays of Walter Pater (Carcanet, 2018).
Selected Verse of Algernon Charles Swinburne (Carcanet, 2015).
ARTICLES & CHAPTERS:
'Pater's Shakespeare', in Walter Pater and the Beginnings of English Studies, ed. Charles Martindale, Lene Østermark-Johansen and Elizabeth Prettejohn (CUP, forthcoming 2023).
'The Gourmand as Essayist: Style and Irony in the Culinary Essays', in Elizabeth Robins Pennell: Critical Essays, ed. Dave Buchanan and Kimberly Morse Jones (Edinburgh University Press, 2021), pp. 153-70.
'Catullus in the Renaissance', in The Cambridge Companion to Catullus, ed. Ian Du Quesnay and Anthony Woodman (CUP, 2021), pp. 318-42.
' "Non Sum Qualis": Three Comparative Readings', in In Cynara's Shadow: Collected Essays on Ernest Dowson, ed. Alice Condé and Jessica Gossling (Peter Lang, 2019), pp. 57-84.
'Dowson's "Cynara" and the English Alexandrine: A Study of Form in Context', English Literature in Transition, 60:2 (Jan 2017), 210-34.
'Vernon Lee's Problem with Landor', Cambridge Quarterly, 45:2 (2016), 135-56.
'The Hard and Soft in the Humanist Poetry of Kissing', The International Journal of the Classical Tradition, 21:1 (2014), 30-66.
'Sir Philip Sidney and the Humanist Poetry of Kissing', The Sidney Journal, 31:2 (2013), 1-30.
'Joseph Beaumont and Richard Crashaw: A Study in Standing-Points', English, 62:238 (Autumn 2013), 316-36.
'An Allusion to Tasso in W. S. Landor's Gebir, and its Generic Implications', Notes and Queries, 60 [258]:2 (June 2013), 223-26.
'"Dainty Martyrdom" and "Hot Devotion" in the Verse of Joseph Beaumont', Religion and Literature, 44:2 (Summer 2012), 1-34.
ALSO: