Dr Alex Wong, St John's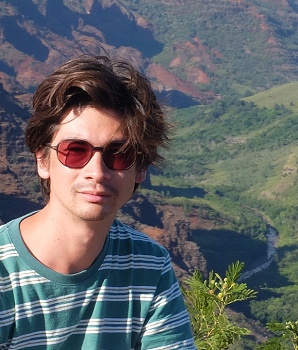 Biographical Information
Research Fellow at St John's College (from 2015).
At present I am working on a second monograph, which is concerned with some aspects of the influence of John Ruskin and Walter Pater on subsequent anglophone writing about aesthetic experience, particularly with regard to its moral dimensions or implications. I am also working towards some smaller pieces, including one essay on Walter Pater as a critic of Shakespeare, and another on the culinary writings of the aesthete and art critic Elizabeth Robins Pennell (1855-1936).
Research Interests
English poetry of the early modern period until about 1700; English Renaissance verse in relation to Renaissance Latin verse.
The influence, imitation, appreciation and criticism of early modern English literature in later British culture, especially in the 'long' nineteenth century.
Victorian literature, with an emphasis on authors associated with the Aesthetic Movement.
Essayists, critics and writers on aesthetic matters from the nineteenth century onward, especially in the tradition of Ruskin and Pater.
Form, style and genre.
Irony.
Selected Publications
MONOGRAPH:
The Poetry of Kissing in Early Modern Europe: From the Catullan Revival to Secundus, Shakespeare and the English Cavaliers (Boydell and Brewer, 2017).
BOOKS EDITED:
Selected Essays of Walter Pater (Carcanet, 2018).
Selected Verse of Algernon Charles Swinburne (Carcanet, 2015).
ARTICLES & CHAPTERS:
['Catullus in the Renaissance', in The Cambridge Companion to Catullus, ed. Ian Du Quesnay and Anthony Woodman (CUP, forthcoming).]
['"Non Sum Qualis": Three Comparative Readings', in 'Betwixt the Bounds of Life and Death': Selected Essays on Ernest Dowson (1867-1900), ed. Alice Condé and Jessica Gossling (Peter Lang, forthcoming).]
'Dowson's "Cynara" and the English Alexandrine: A Study of Form in Context', English Literature in Transition, 60:2 (Jan 2017), 210-34.
'Vernon Lee's Problem with Landor', Cambridge Quarterly, 45:2 (2016), 135-56.
'The Hard and the Soft in the Humanist Poetry of Kissing', The International Journal of the Classical Tradition, 21:1 (2014), 30-66.
'Sir Philip Sidney and the Humanist Poetry of Kissing', The Sidney Journal, 31:2 (2013), 1-30.
'Joseph Beaumont and Richard Crashaw: A Study in Standing-Points', English, 62:238 (Autumn 2013), 316-36.
'An Allusion to Tasso in W. S. Landor's Gebir, and its Generic Implications', Notes and Queries, 60 [258]:2 (June 2013), 223-26.
'"Dainty Martyrdom" and "Hot Devotion" in the Verse of Joseph Beaumont', Religion and Literature, 44:2 (Summer 2012), 1-34.
'Uttering Angels and Minting Metaphors: Some Numismatic Tropes in Early Modern British Poetry', British Numismatic Journal, 82 (2012), 121-32.
SOME REVIEWS:
Review of Sara Lyons, Algernon Swinburne and Walter Pater: Aestheticism, Doubt, and Secularisation (Legenda, 2015), in Studies in Walter Pater and Aestheticism, 2 (Autumn 2016), 88-91.
'Still to be Neat': review of Adam Roberts, Landor's Cleanness: A Study of Walter Savage Landor (OUP, 2014), in Essays in Criticism, 66:1 (2016), 123-31.
Review of Keith Hanley and Brian Maidment, Persistent Ruskin: Studies in Influence, Assimilation and Effect (Ashgate, 2013), in Notes and Queries, 61 [259]:2 (June 2014), 317-18.
Review of George Meredith, Modern Love and Poems of the English Roadside, with Poems and Ballads, ed. Rebecca N. Mitchell and Criscillia Benford (Yale, 2013), in TLS (Sept 13 2013: No 5763), 13.
Review of Barrie Cook, Angels and Ducats: Shakespeare's Money and Medals (British Museum Press, 2012), in The British Numismatic Journal, 83 (2013), 328-29.
Review of Richard Cronin, Reading Victorian Poetry (Wiley-Blackwell, 2012), in TLS (Aug 3 2012: No 5705), 27.