Dr Alexander Freer, Trinity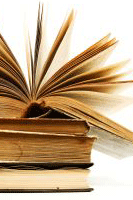 Biographical Information
I'm a research fellow at Trinity College. I grew up near Manchester, and studied English at Warwick (BA) and Cambridge (MPhil in 18th century and Romantic literature, PhD in English). I began a Title A Research Fellowship (JRF) in English at Trinity in October 2015. For the academic year 2017-18 I was lecturer in eighteenth- and nineteenth-century literature at the University of East Anglia.
Research Interests
I am primarily interested in British romantic poetry (William Wordsworth and Percy Shelley in particular), literary theory (psychoanalytic theory, especially French, deconstruction, queer theory, phenomenology) and the history of criticism.
I am currently preparing a monograph, Wordsworth's Unremembered Pleasure, which studies the role of forgotten and unnoticed pleasure in Wordsworth's poetry and prose. I am also working on a second project on anxiety in British romanticism and the history of its criticism.
I currently teach, or have recently taught, in the following areas: British romantic poetry, long eighteenth century literature, culture and philosophy, Victorian literature, the history of criticism, literary theory, and literature and psychoanalysis.
Selected Publications
Articles
'Percy Shelley's touch, or, lyric depersonalization' forthcoming in Modern Philology
'The Poetics of Dreams' forthcoming in Critical Quarterly
'Shelley's Vestimentary Poetics' forthcoming in Philosophy and Literature
'Poetics Contra Psychoanalysis' forthcoming in Poetics Today
'Faith in Reading: Revisiting the Midrash–Theory connection' Paragraph 39 (3), 335–357, 2016.
'Rhythm as Coping' New Literary History 46 (3), 549-568, 2015.
'Wordsworth and the Infancy of Affection' Studies in Romanticism 54 (1), 79-100, 2015.
'Wordsworth and the poetics of disappointment' Textual Practice 28 (6), 1123-1144, 2014.
'Musicality and the Limits of Meaning in Wordsworth and Kant' Paragraph 36 (3), 324-343, 2013.
'Love-Runes We Cannot Speak: Sacred and Profane Love in The Pentecost Castle' Literature and Theology 26 (2), 199-213, 2012.
Book Reviews
'Thomas De Quincey and the Cognitive Unconscious' Romantic Circles Reviews and Receptions October 2016
'Wordsworth's Poetic Theory: Knowledge, Language, Experience' European journal of English studies 18 (3), 339 - 341, 2014