Dr Anna Nickerson, Girton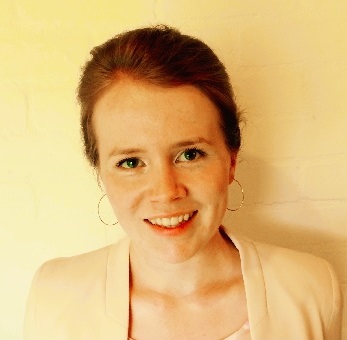 Biographical Information
I am Katherine Jex-Blake Research Fellow and College Lecturer in English at Girton. I was born in the D. R. Congo and educated at various state schools in London. I studied for my BA at Selwyn and - after a short stint working in the charity sector - returned for an MPhil and PhD at Girton.
I teach for Part I, Papers 6 (1660-1870), 7A (1830-1945), and 7B (1870-present), and Part II, Papers 10 (Special Period, 1847-1872) and 17 (Lyric). I also supervise Practical Criticism and Critical Practice across all three years and supervise dissertations on nineteenth and twentieth-century literature.
I am an Associate Fellow of the Higher Education Academy.
Research Interests
I work at the intersection of poetry and philosophy. My work takes its cue from Coleridge's insight that poetry has 'a logic of its own' that throws it into competition with philosophy as a means of coming to know the world. I am especially interested in the ways in which poetry might enable us to apprehend those things that lie beyond the usual sphere of knowledge and experience. As such, my work often has a theological as well as a philosophical edge. Put simply, my work tries to answer the question, 'What do we know when we read poetry?'
I am currently writing a book about the English poet and Jesuit, Gerard Manley Hopkins, S.J., entitled Gerard Manley Hopkins and the Manifoldness of Knowledge. The book is a study of how Hopkins thought 'thinking' happened and why it seemed to happen best when his attention was divided. The book traces the philosophical, theological, aesthetic, and linguistic origins of Hopkins' epistemology, and demonstrates how this commitment to the 'manifoldness of knowledge' underpinned every aspect of his highly idiosyncratic poetics.
With Angela Leighton and Yui Kajita, I am co-editor of Walter de la Mare: Critical Appraisals, a collection of essays on the life, work, and literary friendships of Walter de la Mare, (Liverpool University Press, 2022).
I also have long-standing interests in the work of Alfred Tennyson, T. S. Eliot, Thomas Hardy, and Kathleen Raine.
Selected Publications
Books
Gerard Manley Hopkins and the Manifoldness of Knowledge (Bloomsbury, forthcoming)
Walter de la Mare: Critical Appraisals, ed. Yui Kajita, Angela Leighton, and A. J. Nickerson (Liverpool University Press, 2022)
Book Chapters
'Ancient Greek Philosophy' in Gerard Manley Hopkins in Context, ed. Martin Dubois (Cambridge University Press, forthcoming)
'Visible Swans: Walter de la Mare and T. S. Eliot' in Walter de la Mare: Critical Appraisals, ed. Yui Kajita, Angela Leighton, and A. J. Nickerson (Liverpool University Press, 2022)
Journal Articles
'Tennyson and the Gleam', Victorian Poetry, vol. 59, iss. 2 (Summer 2021), 223-241
'T. S. Eliot and the Point of Intersection', Cambridge Quarterly, vol. 47, iss. 4 (December 2018), 343-359
'Hardy's Apprehensions', Essays in Criticism, vol. 67, iss. 3 (July 2017), 272-289
'"How you call to me, call to me": Hardy's Self-Remembering Syntax', Victorian Poetry, vol. 54, no. 1 (Spring 2016), 1-17
Review Essays
Review of The Fire that Breaks: Gerard Manley Hopkins's Poetic Legacies ed. Daniel Westover and Thomas Alan Holmes, Review19 (15-06-2020)
'Modernist Poetics and the Secular Imagination', Religion and Literature, vol. 50, iss. 1-2 (Spring-Summer 2018)
'Hopkins' "Mixed Insight"', Cambridge Quarterly, vol. 47, iss. 3 (September 2018)
'Critical Exchange: On "The Philosophy of Poetry", ed. John Gibson', Philosophy and Literature, vol. 40, iss. 1 (April 2016), 309-314