Dr David Grundy, Faculty of English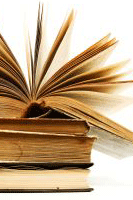 Biographical Information
I received my Ph.D from the University of Cambridge in 2016, and have taught at the university since. I am also a poet and publisher, and have co-run the small press Materials since 2012.
Research Interests
My first book, forthcoming from Bloomsbury Academic, concerns the relation between poetry and politics in African-American avant-gardes of the 1960s and 1970s. Focusing on the work of Amiri Baraka and the Umbra Poets' Workshop, the book reads Baraka alongside Calvin Hernton, Lorenzo Thomas, Ishmael Reed and others, addressing how these writers collectively and individually responded to such events as the death of Patrice Lumumba, the 1963 Civil Rights Campaign in Birmingham, Alabama, and the 1967 Newark Rebellion. My current research interests include the relation between Marxism and black radical thought, particularly in Baraka's work; and American post-war queer poetry, particular the San Francisco Renaissance and the "Occult School" of Boston (Robert Duncan, Jack Spicer, John Wieners, Stephen Jonas, New Narrative writing).
Other and related interests include:
The New American Poetry
The British Poetry Revival
Jazz, 20th Century New Music and Improvisation
Marxism, feminism, queer theory; relations between Poetry and Politics
Areas of Graduate Supervision
Contemporary Literature
African-American Literature
Queer Literature
Cinema
Selected Publications
"A Black Arts Poetry Machine": Amiri Baraka and the Umbra Workshop. [Book] Forthcoming, Bloomsbury Academic, November 2018.
'John Wieners and "the only one who ever mattered".' In Michael Kindellan (ed.), Essays on John Wieners. Forthcoming, Presses Universitaires de la Méditerranée, 2018.
Editor. 'Never Muted Heart: Tom Weatherly'. Jacket 2, University of Pennsylvania. Forthcoming, 2018.
'Poetry and Secrecy in Luke Roberts' To My Contemporaries'. Journal of British and Irish Innovative Poetry. Forthcoming, 2018.
'Pound, Sappho and Gongyla.' Online: Make It New: The Magazine of the Ezra Pound Society, 2017. Vol.III, No.3, December 2016: 30-35.
' "Suicide or Dynamite": Sophie Podolski's le pays où tout est permis'. Contemporary Women's Writing, Vol.10, Issue 2, July 2016, 175-196
''What's the Matter with Antonin Artaud?' Adrian May & Lisa Jeschke (eds.), Matters of Time: Material Temporalities in Twentieth-Century French Culture (New York: Peter Lang, 2014), pp.163-84
'Listening at the Limits: Environmental Sound in Onkyô and Wandelweiser'. Ringgespräch über Gruppenimprovisation, LXXVI, April 2013, 54-58.
Poetry
Relief Efforts (Brighton: Barque Press, 2018) [Forthcoming]
To the Reader (London: Shit Valley, 2016)
The Problem, The Questions, The Poem (Oxford: Tipped Press, 2015)
Whatever You Think The Good Home (Scarborough, ME: Punch Press, 2014)
[2010-present] Poems in Botch, Cambridge Literary Review, Contingencies, Department, From London Out, Materials, Half Circle, Hi Zero, Romulan Soup Woman, Litter, Dusie, Internal Leg and Cutlery Preview, Gaff, Sundial, No Infinite, The Paper Nautilus