Mr Fergus McGhee, St Catharine's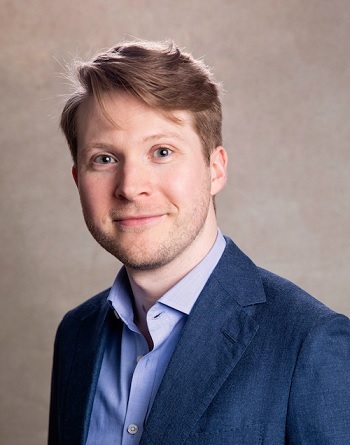 Biographical Information
MA, MPhil (Cambridge)
MA (Oxford)
I am a Junior Research Fellow at St Catharine's College with broad interests in poetry, aesthetics, and the intellectual life of the nineteenth century. I hold undergraduate degrees in Theology and English and wrote my MPhil dissertation on the poet Robert Browning, which won the Members' English Prize at Cambridge. I am currently completing my doctorate at Magdalen College, Oxford, which was supported by a joint award from the Arts and Humanities Research Council and All Souls College, Oxford.
My current research deals with the ancient and abiding question of the relations between literature and knowledge. Much has been written about poetry's engagement with the many branches of knowledge which bloomed in the Victorian period; relatively little about its pursuit of the methods and motives of knowing itself. I argue that Victorian poets were drawn to circumstances in which knowledge is at once deeply desired and tantalisingly uncertain or elusive: such conditions arise when the object of knowing is, say, a person, or the future, or God, or a work of art, or oneself. What does "knowing" mean in these cases, and how might an encounter with the limits of such knowing reap not merely frustration and disappointment but unsuspected fruits of possibility and pleasure?
To answer these questions, I bring poets from across the period – Arthur Hugh Clough, Robert Browning, Dante Gabriel Rossetti, Alice Meynell, and Thomas Hardy – into conversation with fresh intellectual contexts, from philosophical idealism to Catholic theology, the history of aesthetics to the nascent disciplines of psychology and neurology. Such dialogue focuses a pattern of reflection traceable in the fibres of the poems themselves: one which both treasures knowledge for its own sake and is richly attentive to the ways in which the quest to know may be treacherous or chimerical. For the poets, this inquiry was intimately linked to the question of poetry's own capacity for kindling, and resisting, epistemic desire.
My immediate aim is to turn this body of work into a monograph. In the meantime I have published a number of articles in this vein: on the challenge to complacent and defensive forms of "knowingness" in the poetry of Arthur Hugh Clough (for which I was awarded the Review of English Studies Essay Prize in 2019); on the dreamlike phenomenology of déjà vu in Pre-Raphaelite poetics; and on an aesthetics of "vagueness" stemming from Renaissance art theory in the work of Dante Gabriel Rossetti (which won the Richard D. Gooder Prize in 2020).
I've also written more widely about literature, art, and the history of ideas for a range of publications including the Times Literary Supplement, The Art Newspaper, The Book Collector, and the Oxonian Review (the last of which I used to edit).
I have taught literature spanning the Romantic period to the present day at Oxford and Cambridge and have supervised a wide variety of undergraduate dissertations on nineteenth-century poetry. I also teach "Practical Criticism and Critical Practice".
Research Interests
Victorian literature; poetry of the long nineteenth century; the interactions between literature and philosophy, theology, and psychology; aesthetics and the philosophy of literature; the Victorian reception of the Renaissance; poetry and painting; dream literature.
Selected Publications
Special Issues
Victorian Re-Encounters, special issue of Victorian Poetry, ed. Dominique Gracia & Fergus McGhee [forthcoming Summer 2023].
Journal Articles
Book Chapters
'Pater's Montaigne', in Walter Pater and the Beginnings of English Studies, ed. Charles Martindale, Lene Østermark-Johansen, and Elizabeth Prettejohn (Cambridge University Press) [commissioned]
Essays and Reviews
Review of Mr Lear: A Life of Art and Nonsense by Jenny Uglow (London: Faber & Faber, 2018), The Art Newspaper 299, Mar 2018, 30.
'Collegiate verse', review of Trinity Poets: An Anthology of Poems by Members of Trinity College, Cambridge, ed. Adrian Poole and Angela Leighton (Manchester: Carcanet, 2017), Times Literary Supplement 5980, 11 Nov 2017, 28.
'Fairy Tales', review of The Golden Key: A Victorian Fairy Tale by George Macdonald, illus. Ruth Sanderson (Grand Rapids, MI: Eerdmans, 2016), Times Literary Supplement 5961, 30 Jun 2017, 31.
Review of Cecil Dreeme: A Novel by Theodore Winthrop, ed. Christopher Looby (Philadelphia, PA: University of Pennsylvania Press, 2016), Times Literary Supplement 5949, 7 Apr 2017, 31.
'A Venice Collection: Contemporary Collectors LXV', The Book Collector 65.3 (2016), 457–64.
Shorts