Dr Fergus McGhee, St Catharine's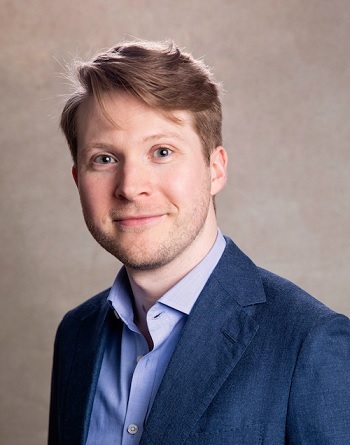 Biographical Information
MA MPhil (Cantab) MA DPhil (Oxon)
I am a Junior Research Fellow at St Catharine's College with wide-ranging interests in poetry, aesthetics, and the intellectual life of the nineteenth century. I hold undergraduate degrees in Theology and English and wrote my Master's dissertation on the poet Robert Browning, which won the Members' English Prize at Cambridge. I completed my DPhil at Magdalen College, Oxford in 2021, supported by a joint award from the Arts and Humanities Research Council and All Souls College, Oxford.
Research
My current book project, Darklier Understood: Knowing Persons in Victorian Poetry, arises out of my thesis and traces the passionate, compromised quests to know people—oneself, one another, and God—in a wide range of Victorian poetry. From Robert Browning to Alice Meynell, poets across the period show how the failure to know people as surely, or as intimately, as we desire may produce not simply frustration and disappointment but a host of unsuspected possibilities and pleasures. Such writing asks how knowing others relates to knowing oneself, and to being known in turn—concerns which have typically been regarded as the preserve of the novel. Building on the 'ethical turn' in scholarship on Victorian fiction, I show how the period's poets and essayists offer a different vision of the perils and promises of knowing from that articulated in the century's great psychological novels. These writers explore how the wish to know may be tyrannical and self-thwarting as well as ethically fruitful and sustaining: freed from the longing for 'That mirror / Which makes of men a transparency' (Hardy), they discover how a person may be 'Loved deeplier, darklier understood' (Tennyson). For religious poets, too, God's hiddenness becomes not simply a block to, but a resource for, faith.
This argument builds on the philosopher Stanley Cavell's work on language and scepticism, in particular his founding conviction (derived from Wittgenstein) that to examine how we use words is to examine our lives in the world. Like Cavell's sceptic, Victorian poetry is haunted by the idea of human beings' ineluctable finitude and separateness: the idea that, as Matthew Arnold put it, 'We mortal millions live alone'. Yet rather than conceiving this as a tragic limitation, Victorian writers from Ruskin to Rossetti recognise that the condition of 'half views and partial knowledge, of guesses, surmises, hopes and fears' (John Henry Newman) shapes the very world in which knowledge, sympathy, and love acquire their meaning. Turning attention from character, plot, and perspective towards questions of voice, rhythm, and figuration also allows us to ask different questions about the ways in which experiences of knowing are variously stirred and stymied by reading—and to reflect on what these experiences have in common with knowing a person. An article I have already published in this vein, 'Clough, Emerson, and Knowingness', was awarded the Review of English Studies Essay Prize in 2020.
A second monograph, provisionally entitled Blurred Lines: Form, Feeling, and the Fate of Victorian Poetry, begins from the familiar twentieth-century critique of Victorian poetry as incorrigibly 'vague', which united criticism of technique with claims of moral and intellectual slackness. My project tests the substance of this critique, exploring how the characteristically blurry effects of Victorian verse-craft might be more closely examined, resituated, and revalued. Be it Ruskin on clouds, Pater on Leonardo, or Wilde on mist, the era's most innovative writers on aesthetics thought extensively about the virtues of indistinctness, although this phenomenon has never before been studied in depth. I relate such discussion to parallel developments in psychology, whose pioneers were keenly interested in the dynamics of reverie and suggestion, to reveal how poetry became a crucial testing-ground for arguments about the nature of perception and the texture of mental life. My article 'Rossetti's Giorgione and the Victorian "Cult of Vagueness"' trials some of these questions in relation to a single sonnet by Dante Gabriel Rossetti and was awarded the Richard D. Gooder Prize for the best scholarly essay exploring the relations between literature and the arts in 2021. My recent article in Victorian Studies ('Dante Gabriel Rossetti's Déjà Vu') demonstrates how one might integrate close attention to literary form with the history of psychology, a key method for my proposed project.
Further research interests include Victorian writing about art, the Victorian reception of the Renaissance, and the literary essay, reflected in my recent work on Walter Pater ('Pater's Montaigne and the Selfish Reader').
I am currently co-editing a special issue of the journal Victorian Poetry on the subject of 'Re-Encounters'. Please see here for more information.
Together with a colleague in Classics, I founded and convene the Cambridge Lyric Network, a cross-disciplinary forum for research on lyric poetry. I also sit on the Executive Committee of the International Walter Pater Society.
Teaching and Public Engagement
I have taught literature spanning the Romantic period to the present day at Oxford and Cambridge and have supervised a wide variety of undergraduate dissertations on nineteenth-century poetry. I also supervise Part I, Papers 7A (1830-1945) and 7B (1870-present); Part II, Paper 17 (Lyric); and Parts I and II, Paper 1 (Practical Criticism and Critical Practice).
Beyond my academic research, I've written widely about literature, art, and ideas for the London Review of Books, The Times Literary Supplement, The Art Newspaper, and other publications. I used to edit The Oxonian Review and have acted as a peer reviewer for COVE Electronic Editions, which publishes online critical editions of Victorian works under the auspices of the North American, British, and Australasian Victorian Studies Associations.
Research Interests
Victorian literature; poetry of the long nineteenth century; intellectual history (especially problems of self-knowledge and knowledge of other minds); aesthetics and the philosophy of literature; the history of psychology; nineteenth-century theology; literature and ethics; the Victorian reception of the Renaissance; Victorian writing about art; the literary essay.
Selected Publications
Special Issues
Victorian Re-Encounters, special issue of Victorian Poetry, eds. Dominique Gracia & Fergus McGhee [forthcoming Summer 2023].
Journal Articles
'Rossetti's Giorgione and the Victorian "Cult of Vagueness"', Cambridge Quarterly, vol. 50, no. 3 (2021), pp. 279–95.
'Clough, Emerson, and Knowingness', Review of English Studies, vol. 71, no. 300 (2020), pp. 413–32.
'Dante Gabriel Rossetti's Déjà Vu', Victorian Studies, vol. 62, no. 1 (2019), pp. 61–84.
Book Chapters
'Pater's Montaigne and the Selfish Reader', in Walter Pater and the Beginnings of English Studies, eds. Charles Martindale, Lene Østermark-Johansen, and Elizabeth Prettejohn (Cambridge University Press) [forthcoming 2023].
Essays and Reviews
'All the Assujettissement: Mr Mid-Victorian Doubt', review of Arthur Hugh Clough, ed. Gregory Tate (Oxford: Oxford University Press, 2020), London Review of Books, vol. 43, no. 22, 18 Nov 2021, pp. 39–41.
Review of Mr Lear: A Life of Art and Nonsense by Jenny Uglow (London: Faber & Faber, 2018), The Art Newspaper, no. 299, Mar 2018, p. 30.
'Collegiate verse', review of Trinity Poets: An Anthology of Poems by Members of Trinity College, Cambridge, ed. Adrian Poole and Angela Leighton (Manchester: Carcanet, 2017), Times Literary Supplement, no. 5980, 11 Nov 2017, p. 28.
'Fairy Tales', review of The Golden Key: A Victorian Fairy Tale by George Macdonald, illus. Ruth Sanderson (Grand Rapids, MI: Eerdmans, 2016), Times Literary Supplement, no. 5961, 30 Jun 2017, p. 31.
'In Brief', review of Cecil Dreeme: A Novel by Theodore Winthrop, ed. Christopher Looby (Philadelphia, PA: University of Pennsylvania Press, 2016), Times Literary Supplement, no. 5949, 7 Apr 2017, p. 31.
'A Venice Collection: Contemporary Collectors LXV', The Book Collector, vol. 65, no. 3 (2016), pp. 457–64.
Shorts