Dr Fergus McGhee, St Catharine's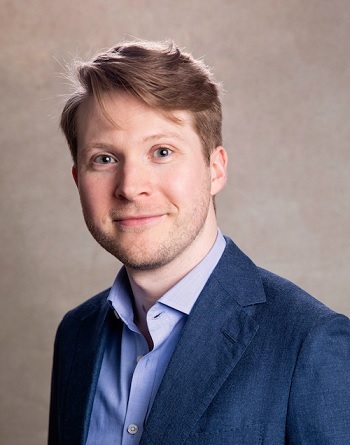 Biographical Information
MA MPhil (Cantab) MA DPhil (Oxon)
I am a Junior Research Fellow at St Catharine's College with broad interests in poetry, aesthetics, and the intellectual life of the nineteenth century. I hold undergraduate degrees in Theology (from Cambridge) and English (from Oxford) and wrote my MPhil dissertation on the poet Robert Browning, which won the Members' English Prize at Cambridge. I completed my DPhil at Magdalen College, Oxford in 2021, supported by a joint award from the Arts and Humanities Research Council and All Souls College, Oxford.
Research
My current book project, Darklier Understood: Knowing Persons in Victorian Poetry, arises out of my thesis and traces the passionate, compromised quests to know persons (self, other, and God) which are woven through Victorian poetry. From Elizabeth Barrett Browning to Alice Meynell, poets across the period show how the failure to secure such knowledge produces not merely frustration and disappointment but unsuspected fruits of possibility and pleasure. Within a culture fiercely committed to the pursuit of knowledge, Victorian poems scrutinised the methods and motives of knowing with extraordinary shrewdness and intensity. At the same time, these inquiries reinvigorated age-old questions about poetry's own relationship to knowledge, asking what knowing a poem has in common with knowing a person. An article I have already published in this vein, 'Clough, Emerson, and Knowingness', was awarded the Review of English Studies Essay Prize in 2020.
A second monograph, provisionally entitled Blurred Lines: Form, Feeling, and the Fate of Victorian Poetry, seeks to explore the rich aesthetics of vagueness developed over the course of the nineteenth century. This study will read poems from Browning and Tennyson to Swinburne and Yeats in two innovative contexts: the vibrant tradition of Victorian writing about the blurry and the fuzzy (Dickens on fog, Ruskin on clouds, Pater on Leonardo) and the burgeoning psychological literature on the vagaries of reverie and dream. My aim is to show how poets experimented with suggestively indefinite effects as a way of sparking readers' own imaginative powers, and to demonstrate how the creative intelligence of Victorian poetry intersects with wider questions about poetry's intellectual ambition, moral ambiguity, and ability accurately to represent elusive and shifting moods. This project also has a polemical angle insofar as it seeks to make the case for the very features of Victorian poetry most deprecated in twentieth-century criticism: its hazy atmospheres, soft-focus glamour, and dreamy otherworldliness. My article 'Rossetti's Giorgione and the Victorian Cult of "Vagueness"' gives an indication of the kinds of questions at stake in this study. It was awarded the Richard D. Gooder Prize in 2021.
A third ambition is to write a large-canvas book on the phenomenon of déjà vu in literature, from St Augustine to John Ashbery (via Shelley, Dickens, Tolstoy, Borges, and more). Déjà Vu: A Literary History will trace the ways in which writers have experimented with this common yet deeply mysterious experience to explore questions of memory, illusion, presence, and the self. Drawing on the latest insights of cognitive science as well as the history of psychology, this is a story about the diversity of human understanding—but it is also an inquiry into the aesthetic and affective potential of art. A foretaste of my thinking can be found in an article I published in Victorian Studies in 2019, in which I argued for the importance of déjà vu to the imagination of Dante Gabriel Rossetti, whose poetry seeks and bespeaks a dream-like fusion of presence and retrospect, strangeness and familiarity.
I am currently co-editing a special issue of the journal Victorian Poetry on the subject of 'Re-Encounters'. Please see here for more information.
Together with a colleague in Classics, I founded and convene the Cambridge Lyric Network, a cross-disciplinary forum for research on lyric poetry.
Teaching and Public Engagement
I have taught literature spanning the Romantic period to the present day at Oxford and Cambridge and have supervised a wide variety of undergraduate dissertations on nineteenth-century poetry. I also supervise Part I, Papers 7A (1830-1945) and 7B (1870-present); Part II, Paper 17 (Lyric); and Parts I and II, Paper 1 (Practical Criticism and Critical Practice).
Beyond my academic research, I've written widely about literature for the London Review of Books, The Times Literary Supplement, The Art Newspaper, and other publications. I used to edit The Oxonian Review and have acted as a peer reviewer for COVE Electronic Editions, which publishes online critical editions of Victorian works under the auspices of the North American, British, and Australasian Victorian Studies Associations.
Research Interests
Victorian literature; poetry of the long nineteenth century; intellectual history (especially problems of self-knowledge and knowledge of other minds); aesthetics and the philosophy of literature; the history of psychology; nineteenth-century theology; the Victorian reception of the Renaissance; Victorian writing about art.
Selected Publications
Special Issues
Victorian Re-Encounters, special issue of Victorian Poetry, eds. Dominique Gracia & Fergus McGhee [forthcoming Summer 2023].
Journal Articles
'Rossetti's Giorgione and the Victorian "Cult of Vagueness"', Cambridge Quarterly, vol. 50, no. 3 (2021), pp. 279–95.
'Clough, Emerson, and Knowingness', Review of English Studies, vol. 71, no. 300 (2020), pp. 413–32.
'Dante Gabriel Rossetti's Déjà Vu', Victorian Studies, vol. 62, no. 1 (2019), pp. 61–84.
Book Chapters
'Pater's Montaigne and the Selfish Reader', in Walter Pater and the Beginnings of English Studies, eds. Charles Martindale, Lene Østermark-Johansen, and Elizabeth Prettejohn (Cambridge University Press) [forthcoming].
Essays and Reviews
'All the Assujettissement: Mr Mid-Victorian Doubt', review of Arthur Hugh Clough, ed. Gregory Tate (Oxford: Oxford University Press, 2020), London Review of Books, vol. 43, no. 22, 18 Nov 2021, pp. 39–41.
Review of Mr Lear: A Life of Art and Nonsense by Jenny Uglow (London: Faber & Faber, 2018), The Art Newspaper, no. 299, Mar 2018, p. 30.
'Collegiate verse', review of Trinity Poets: An Anthology of Poems by Members of Trinity College, Cambridge, ed. Adrian Poole and Angela Leighton (Manchester: Carcanet, 2017), Times Literary Supplement, no. 5980, 11 Nov 2017, p. 28.
'Fairy Tales', review of The Golden Key: A Victorian Fairy Tale by George Macdonald, illus. Ruth Sanderson (Grand Rapids, MI: Eerdmans, 2016), Times Literary Supplement, no. 5961, 30 Jun 2017, p. 31.
'In Brief', review of Cecil Dreeme: A Novel by Theodore Winthrop, ed. Christopher Looby (Philadelphia, PA: University of Pennsylvania Press, 2016), Times Literary Supplement, no. 5949, 7 Apr 2017, p. 31.
'A Venice Collection: Contemporary Collectors LXV', The Book Collector, vol. 65, no. 3 (2016), pp. 457–64.
Shorts