Dr Georgina Wilson, Fitzwilliam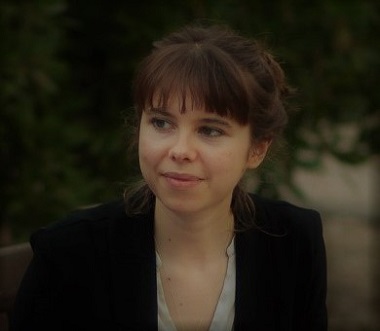 Biographical Information
Georgina Wilson is an Early Career Research Fellow in early modern English literature at Fitzwilliam College. Her research fuses literary studies with book history in sixteenth, seventeenth and eighteenth century texts; she also teaches papers on Shakespeare and Practical Criticism. Her current book project, entitled Paper and the Making of Literature in Early Modern England, is on paper in the early modern book trade and the literary imagination.
Research Interests
Paper and early modern literature, book history, literary bibliography, the history of reading, material texts, literary cartographies.
Selected Publications
'Book Theory', in The Year's Work in Critical and Cultural Theory 29.1 (2021).
'Book Modification', in Adam Smyth, ed., The Oxford Handbook to the History of the Book in Early Modern England (OUP, forthcoming).
'Religion Around John Donne by Joshua Eckhardt' (book review), in The Papers of the Bibliographical Society of America 114.3 (2020), 385-388.
'John Blagrave's Mathematical Jewel', Thinking 3D Research Blog (2018), https://www.thinking3d.ac.uk/Blagrave1585/.