Dr Kirsten Macfarlane, Trinity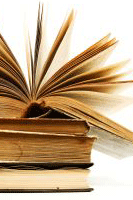 Research Interests
I'm particularly interested in the religious and intellectual history of Britain, western Europe, and North America in the sixteenth and seventeenth centuries, and the literature (both in English and Latin) produced within these contexts. More specifically, I have worked on the history of biblical scholarship, including the translation of the Bible into English; the history of the book; practices and cultures of reading, especially within godly/puritan circles; biblical exegesis and the study of prophecy; apocalypticism; Jewish-Christian relations in the medieval and early modern periods; controversial theology and polemical literature; and the relationship between neo-Latin and vernacular cultures and modes of thought.
Selected Publications
Biblical Scholarship in an Age of Controversy: The Polemical World of Hugh Broughton (1549-1612) (monograph project in progress)
Amateur Divines: Lay Learning and the Bible in Seventeenth-Century England and New England (second monograph project)
'The Biblical Genealogies of the King James Bible (1611): Their Purpose, Sources and Significance', The Library, 7th series, Volume 19, Issue 2, (June 2018), pp. 131-158. Editor's Choice article for the issue, available online here.
'Translating the 'Hebraeo-Hellenic Apostles': Hugh Broughton and the Scholarly Context of the English New Testament', Review of English Studies, Volume 68, Issue 286, (September 2017), pp. 689–707. Available online here via Gold Open Access.