Dr Oliver Morgan, Faculty of English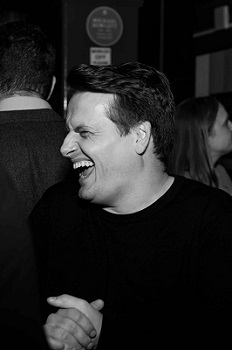 Biographical Information
Oliver Morgan is a Leverhulme Early Career Fellow. He holds degrees from the universities of Cambridge, Sussex, and Geneva, where he wrote his PhD thesis under the supervision of Lukas Erne.
Research Interests
His research focuses on dialogue, both in the sense of fictionalised conversation (as in a play) and in the sense of literary exchange (as in a parody). His first monograph, Turn-taking in Shakespeare, won the Shakespeare's Globe Book Award 2020. It offers a fresh perspective on the dramatic text by seeking to reverse the priorities of traditional literary analysis. Rather than focusing on what characters say, it focuses on when they speak. Rather than focusing on how they talk, it focuses on how they gain access to the conversational floor. The book's central argument is that the turn-taking patterns of Shakespeare's plays are a part of what Emrys Jones has called their 'basic structural shaping'—as fundamental to drama as rhythm is to verse.
A second monograph, provisionally entitled The Poetry of Reply in Early Modern England, will explore the phenomenon of 'answering' in the manuscript verse of the sixteenth and seventeenth centuries. Morgan also has a developing interest in plot and in the structural and typographical conventions of the screenplay.
Areas of Graduate Supervision
He is happy to supervise anything to do with dialogue, Shakespeare, early modern drama, plot, screenwriting, literary exchange, or the lyric voice.
Selected Publications
Turn-taking in Shakespeare, Oxford Textual Perspectives (Oxford: Oxford University Press, 2019)
'Verse and Metre', in The Cambridge Companion to Shakespeare's Language, ed. by Lynne Magnusson and David Schalkwyk (Cambridge: Cambridge University Press, 2019), pp. 53-71
'Passing Judgement', The Cambridge Quarterly, 47 (2018), 262-72