Dr Stacey McDowell, St John's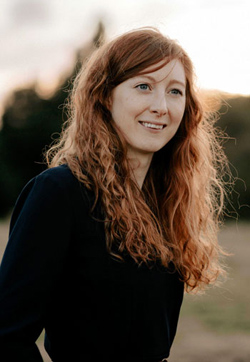 Biographical Information
I am a College Lecturer in English and a Fellow of St John's College. Before coming to Cambridge, I held posts at Oxford and Bristol.
Research Interests
My research and teaching interests focus on eighteenth- and nineteenth-century literature.
I am currently writing a book about the representation of reading within literary works (in Goethe, Godwin, Wordsworth and Keats, among others). In connection with this, I have been thinking more broadly about self-reflexive forms of writing and about structures of figurative language, including allegory, symbol and metaphor.
In particular, I am interested in the depiction of sociable reading practices in Victorian and Romantic-period texts, and in what the experience of reading alongside another person might reveal about shared forms of understanding - and its limits.
My research extends to theories of literary education and attitudes towards the social role of reading, both historically and in the present. I am involved in prison education programmes and have convened a course in English which was taught in HMP Grendon.
Selected Publications
'Rhyming and Undeciding in Wordsworth and Norman Nicholson', Romanticism 23:2 (2017), 179-90
'Shiftiness in Keats's "Ode on Indolence"', Romanticism 23:1 (2017), 27-37
'Sense and Sensation', Keats in Context, ed. by Michael O'Neill (Cambridge: Cambridge University Press, 2017)
'Reading Together', Essays in Criticism 64 (2014), 351-72
'Coleridge and "Tipsy Joy"', The Coleridge Bulletin, 41 (2013), 47-56
'Full of Air', Keats-Shelley Review, 25 (2011), 20-6
'Organicism in Keats's "Isabella; or, the Pot of Basil"', Keats-Shelley Review, 24 (2010), 22-8