Dr Stacey McDowell, St John's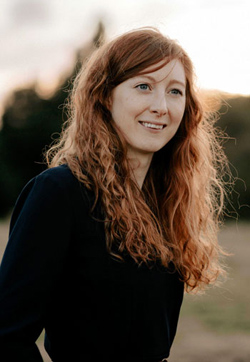 Biographical Information
I am a College Lecturer in English and a Fellow of St John's College. Before coming to Cambridge, I held posts at Oxford and Bristol.
Research Interests
My research and teaching interests are in the eighteenth and nineteenth centuries, especially in relation to gender and theories of reading and literary education; the feminist history of philosophy; women writers; moral theories about sympathy and sharing; transparency and trust in the confessional genre; sexuality and intimacy; regret; literary form.
Spanning a period in the long eighteenth century when reading practices were undergoing major changes, my first book, Close Reading: Intimacy and Reticence in Romantic Literature, focuses on literary representations of people reading together to show how the apparent privacy of reading is complicated and compromised when people engage to share it.
My new project looks at the letters of women philosophers, including Margaret Cavendish, Mary Wollstonecraft, Helen Maria Williams, Harriet Taylor Mill and May Morris. I argue for the value of letter-writing as a philosophic mode, for a revised feminist history of philosophy, and for the need to take gender more seriously into account in debates over intellectual copyright.
My research extends to theories of literary education and attitudes towards the social role of reading, both historically and in the present. I am involved in prison education programmes and, with funding from the British Academy, convened a course in English which was taught at HMP Grendon.
Selected Publications
'The Senses and Sensation', Keats in Context, ed. by Michael O'Neill (Cambridge: Cambridge University Press, 2017)
'Rhyming and Undeciding in Wordsworth and Norman Nicholson', Romanticism 23:2 (2017), 179-90
'Shiftiness in Keats's "Ode on Indolence"', Romanticism 23:1 (2017), 27-37
'Reading Together', Essays in Criticism 64 (2014), 351-72
'Coleridge and "Tipsy Joy"', The Coleridge Bulletin, 41 (2013), 47-56
'Full of Air', Keats-Shelley Review, 25 (2011), 20-6
'Organicism in Keats's "Isabella; or, the Pot of Basil"', Keats-Shelley Review, 24 (2010), 22-8