Dr Timothy Heimlich, Wolfson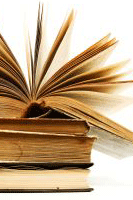 Research Interests
Literature of the long eighteenth and nineteenth centuries; postcolonial theory; the global contexts of archipelagic Romanticism; Welsh writing in English; Gothic.
I am currently at work on a book that explores the importance of Welshness in eighteenth- and nineteenth-century literary constructions of an imperial British cultural identity.
Selected Publications
"The Silence of the Land: Antiquarian Gothic and Ireland, 1790-1831," English Literary History 88.3 (Autumn 2021), 661-684.
"Walter Scott's Place Reading, 1805-1816," European Romantic Review (forthcoming).
"Romantic Wales and the Imperial Picturesque," Modern Language Quarterly 81.2 (Summer 2020), 169-192.
"Repetition and Melancholia in John Clare's 'Remembrances' (1832)," John Clare Society Journal 38 (July 2019), 61-76.
"'We wed not with the stranger': Disjunctive Histories, Fluid Geographies, and Contested Nationalities in Romantic Fictions of Wales," Studies in Romanticism 55.2 (Summer 2016), 211-37.
"'Mass of Ruin': Deconstructing Empiricism in Charlotte Smith's Beachy Head," in Romanticism and Knowledge, eds. Stefanie Fricke, Felicitas Meifert-Menhard, Katharina Pink (Trier: Wissenschaftliche Verlag Trier, 2015), 177-186.