Speakers
Lament: A Celebration
Speaker Biographies
Angela Bourke, Professor Emerita, UCD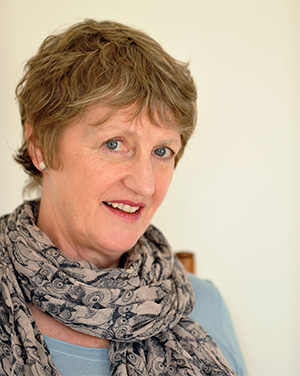 Angela Bourke has studied the caoineadh/keening tradition for most of her academic life, and published groundbreaking essays in Irish and English about the women who practised it and the poetry they made. Her first book was Caoineadh na dTrí Muire: Téama na Páise i bhFilíocht Bhéil na Gaeilge (Angela Partridge, 1983)—on Irish-language songs about the Crucifixion, and the Virgin Mary as bean chaointe (keener). Later books include the award-winning The Burning of Bridget Cleary: A True Story (1999); Maeve Brennan: Homesick at the New Yorker (2004); By Salt Water (fiction, 1996), and the Famine Folio Voices Underfoot (2016). She is joint editor of The Field Day Anthology, vols 4 & 5: Irish Women's Writing and Traditions (2002), where vol. iv includes a 30-page subsection, 'Lamenting the Dead', in her book-length section on 'Oral Traditions'.
Now professor emerita of Irish-language Studies at the UCD School of Irish, Celtic Studies, Irish Folklore and Linguistics, where she taught for many years, she has also taught and lectured widely in the US, Canada, Japan and the UK, holding visiting professorships and fellowships at several universities, including the Parnell Fellowship at Magdalene College, Cambridge, in 2006/07. She lives in Dublin.
CHAIR: Nicholas Allen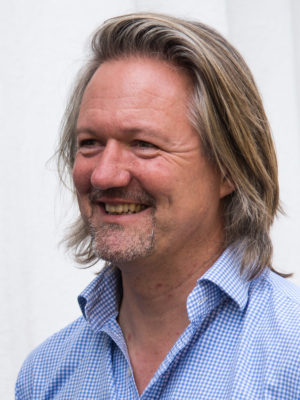 Nicholas Allen is the director of the Willson Center and holds an endowed Professorship in the Humanities at the University of Georgia. His latest book is Ireland, Literature, and the Coast: Seatangled, (2020) from Oxford University Press.
---
Professor Tríona Ní Shiocháin: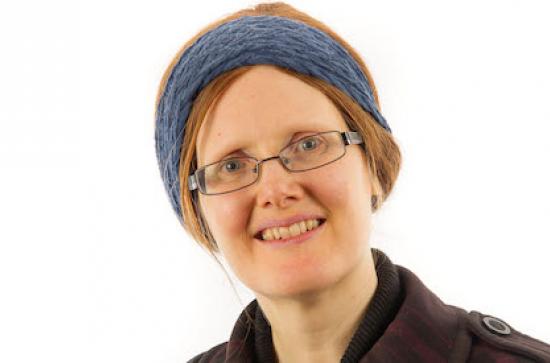 Tríona Ní Shíocháin is an interdisciplinary scholar of Music and Irish. Formerly Head of the Department of Music at University College Cork, where she was also Lecturer in Irish Traditional Music, she was appointed as Professor of Modern Irish and Performing Arts in Maynooth University in 2021. Her current work focuses on the intersection of singing, society, and thought formation, and on the alternative traditions of thought that are embodied in oral and performance-based practices.
She is deeply interested in the field of artistic research, and particularly in its radical potential for minority-language arts practices, and has led the development of Irish-language artistic research post-graduate pathways at Maynooth University. She is author of Singing Ideas: Performance, Politics and Oral Poetry (Berghahn 2018, 2021), and Bláth is Craobh na nÚdar: Amhráin Mháire Bhuí (Coiscéim 2012).
Dr Seán Ua Súilleabháin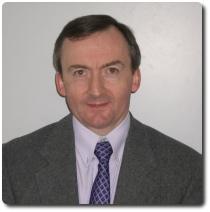 Seán Ua Súilleabháin was born in Co. Cork. His mother was a native of the West Muskerry Irish speaking area. He studied in University College Cork and in Universidad Complutense, Madrid. He worked in the Modern Irish Dictionary project at the Royal Irish Academy, in the School of Celtic Studies of the Dublin Institute for Advanced Studies and now lectures in the Modern Irish Department at University College Cork. His interests include the historical lexicography of the Irish language, Munster dialects, Irish literature of the seventeenth to the early twentieth centuries, oral tradition, folklore and traditions of Munster, particularly of West Muskerry.
Dr Rebecca Anne Barr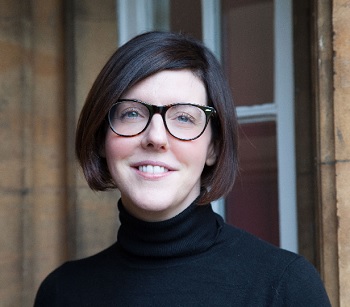 Dr Rebecca Anne Barr is Associate Professor in the Faculty of English and a Fellow of Jesus College. Originally from Northern Ireland, she taught at St Peter's College, Oxford, and the National University of Ireland, Galway, before returning to Cambridge in 2019.
Her research investigates literary representations of bodies, sexualities, and gender in eighteenth-century fiction and culture.
She is Associate Editor of the journal Medical Humanities and has co-edited a number of volumes, including: Ireland and Masculinities in History (London: Palgrave Macmillan, 2019); Literacy, Language and Reading in Nineteenth-Century Ireland (Liverpool University Press, 2019); and Bellies, Bowels and Entrails in the Eighteenth Century (Manchester: Manchester University Press, 2018).
Current Crausaz Wordsworth Interdisciplinary Fellow in Philosophy, Rebecca is working on a project on women's fiction and the moral philosophy of laughter.
PANEL CHAIR: Daniel Mulhall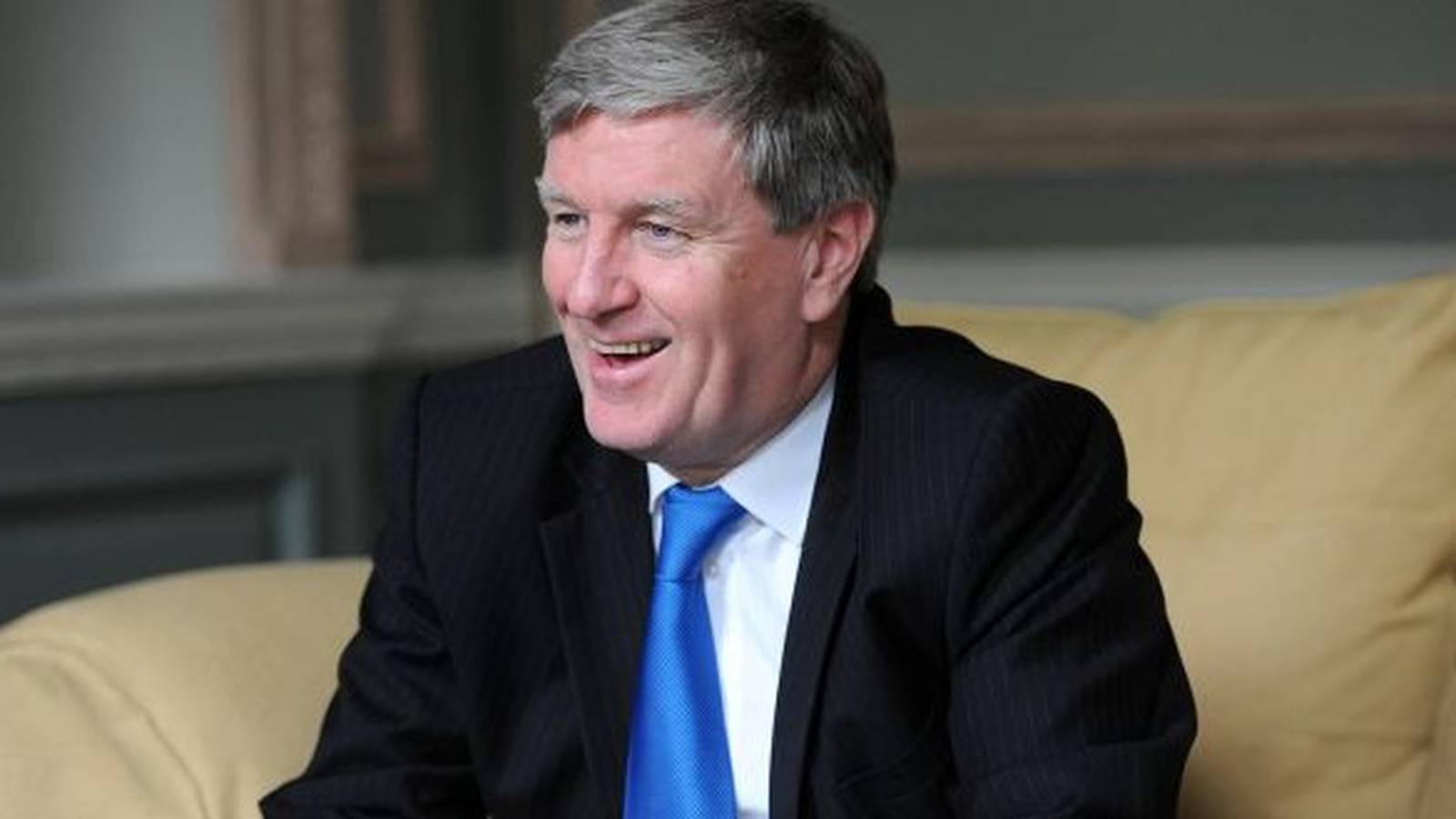 Daniel Mulhall is a retired Irish diplomat and a former Ambassador of Ireland to the United States. He has also been Ireland's Ambassador to the United Kingdom, Germany and Malaysia. Author of Ulysses, a Readers' Odyssey (New Island, 2022), he is the current Parnell Fellow in Irish Studies at Magdalene College, Cambridge.
---
Poets, Musicians & Filmmaker
Martina Evans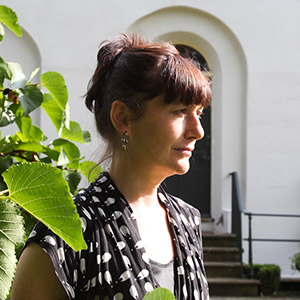 Martina Evans is an Irish poet and novelist, author of twelve books of prose and poetry. Now We Can Talk Openly About Men (Carcanet, 2018) featured in the Times Literary Supplement, Observer and Irish Times Books of the Year was been shortlisted for the 2019 Irish Times Poetry Now Award as well as the Pigott Poetry Award. Her latest collection, American Mules (Carcanet, 2021), won the Pigott Poetry Prize 2022 and was a TLS and Sunday Independent Book of the Year. A new collection, The Coming Thing, is forthcoming from Carcanet in 2023.
Martina was a Royal Literary Fund Fellow at Queen Mary, University of London up until 2012, and has been an associate lecturer in Creative Writing at Birkbeck University and University of East London. Currently, she is a Books Critic for the Irish Times.
Her work has been described in the TLS as, "... unputdownable... Reading her is like listening at the keyhole of history." (Roy Foster) and, in the Irish Times, by John McAuliffe, as, "A subtle, challenging writer with a wonderfully destructive approach to the pieties she describes."
Mícheál McCann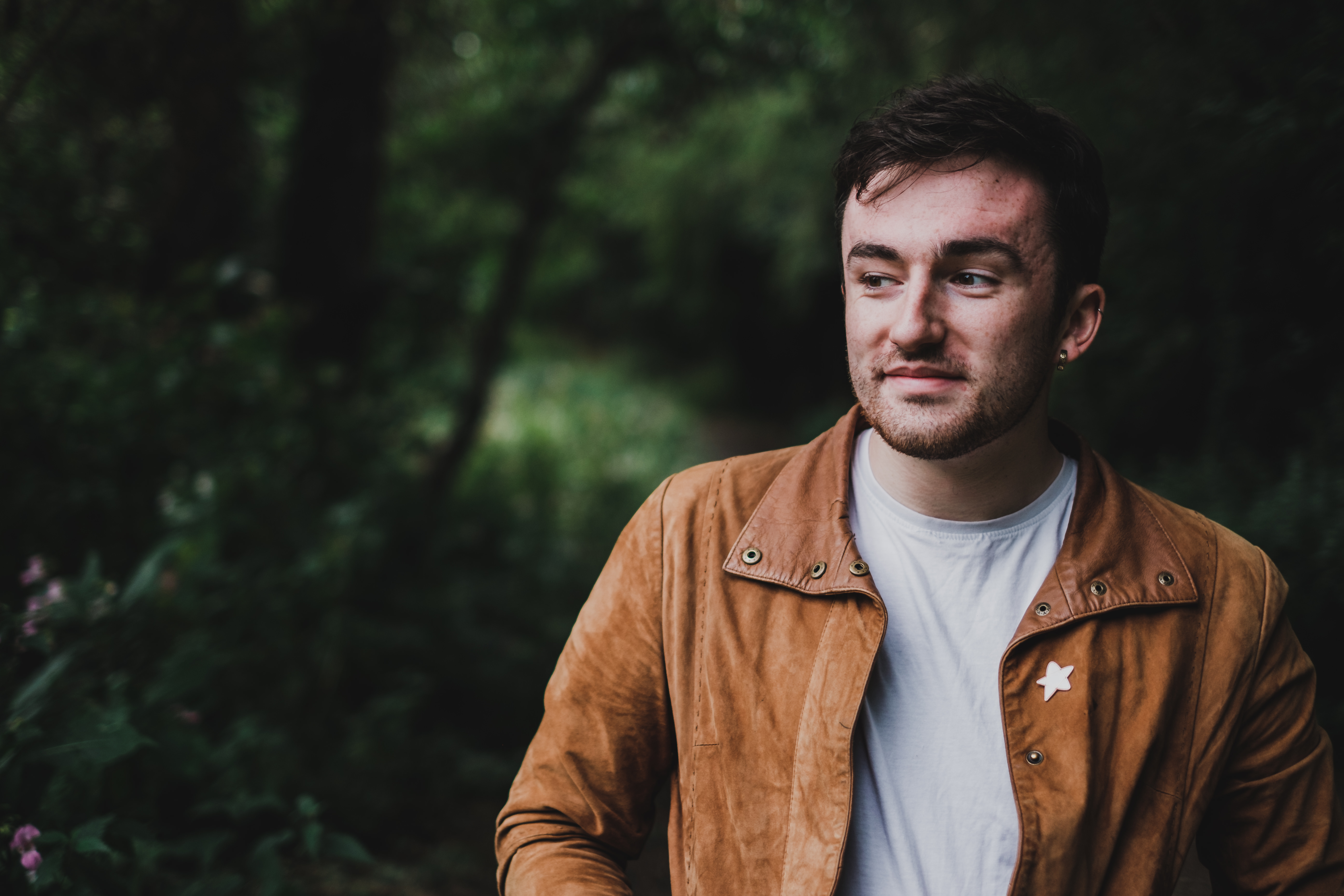 Mícheál McCann's poems have appeared in The Poetry Review, Queering the Green, The Stinging Fly and Poetry Ireland Review.
His first pamphlet of poems, Safe Home, was published in 2020 by Green Bottle Press, and his second, Keeper, came out in 2022 with Fourteen Publishing.
In 2020 he co-edited Hold Open the Door, an anthology concerned with Irish poetry and the role of mentorship (UCD Press).
Recipient of the inaugural Ireland Chair of Poetry Student Prize, he has also received bursary funding from the Arts Council of Northern Ireland.
He is currently working towards a first collection, the core of which will be a version of Eibhlín Dubh Ní Chonaill's 'Lament', transposed to the Northern Ireland Troubles.
Fran Lock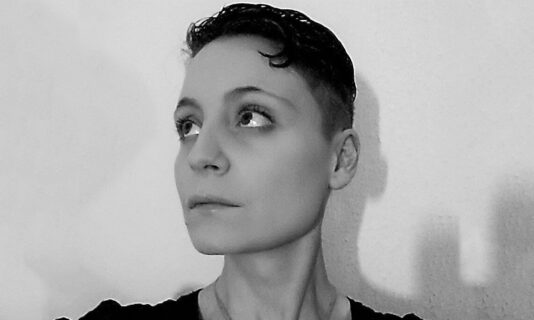 After making a name for herself in the London open mic and spoken word scenes, Fran Lock won the 2014 Ambit Poetry Competition and has since gone on to become one of the most vividly experimental poets in the U.K., publishing in a wide variety of prestigious journals and magazines.
She is the author of several poetry pamphlets, including Forever Alive (Dare-Gale Press, 2022), Contains Mild Peril (2019), Raptures and Captures (2019), Ruses and Fuses (2018), Muses and Bruises (2017), Dogtooth (2017).
Her most recent collections are Hyena! Jackal! Dog! (Pamenar Press, 2021) and White/ Other (87 Press, 2022).
Current Judith E. Wilson Visiting Poetry Fellow at Cambridge University, she is also an associate editor at Culture Matters; a member of the new Editorial Advisory Board for the Journal of British and Irish Innovative Poetry; and editor of the Soul Food column for Communist Review.
On Poetry International, Katy Evans-Bush writes this of her work: "Fran Lock's poetry takes its cues from a broad swathe of sources, ranging from Irish and traveller cultures to Jacobean drama. Her strong political sensibility blends with folklore, Classical influences and a rich seam of English literature to create an exuberant and musical poetry."
PANEL CHAIR: Angela Leighton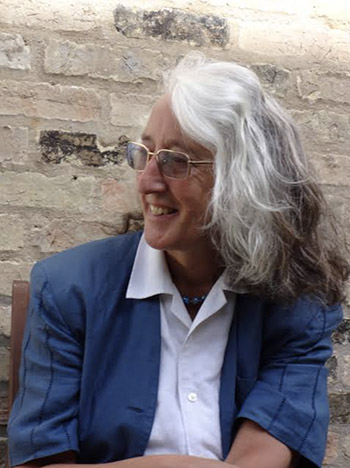 Angela Leighton FBA is a British literary scholar and poet, specialising in Victorian and Twentieth-century English Literature. Since 2006, she has been a Senior Research Fellow at Trinity College, Cambridge. Her most recent, fifth, poetry collection was One, Two (Carcanet, 2021)
---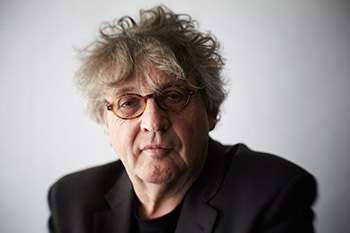 Paul Muldoon
Since his first weather, New Weather (Faber and Faber, 1973), Paul Muldoon's thirteen subsequent poetry collections have, between them, won many major awards including a Pulitzer Prize (2003), the T.S. Eliot Prize (1994), the Griffin International Prize for Excellence in Poetry (2003), and the Queen's Gold Medal for Poetry (2017). His most recent publications include a poetry collection, Howdie-Skelp, and Paul McCartney : The Lyrics (2021).
He was Professor of Poetry at Oxford University from 1999 to 2004; poetry editor at the New Yorker from 2007 to 2017; is the Howard C.B. Clark '21 Chair in the Humanities at Princeton University, and has been recently appointed as the Ireland Professor of Poetry.
Paul Muldoon has been described by the Times Literary Supplement as "the most significant English-language poet born since the second World War." Roger Rosenblatt, writing in the New York Review of Books, described Paul Muldoon as "one of the great poets of the past hundred years, who can be everything in his poems – word-playful, lyrical, hilarious, melancholy. And angry. Only Yeats before him could write with such measured fury."
Vona Groarke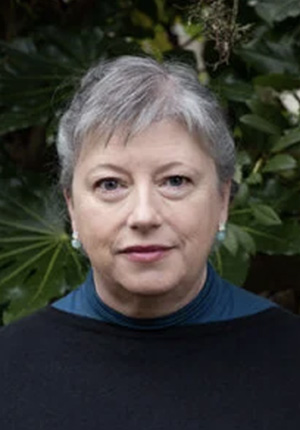 Since her first collection, Shale (1994), Vona Groarke has published twelve books with The Gallery Press, including eight poetry books (of which the most recent is Link: Poet and World, in 2021). In 2016, her book-length essay about art frames and middleness, Four Sides Full, was reviewed in The Irish Times as being 'as moving as it is erudite and elegant' and, in the same year, the Dublin Review of Books called her Selected Poems 'a collection of almost sublime purity'.  Selected Poems was awarded the 2017 Piggott Prize for Best Irish Poetry Collection and, in that year also, she was inducted into the Irish Literary Hall of Fame.
Her translation of Eibhlín Dubh Ni Chonaill's Lament for Art O'Leary was re-published in 2020 to accompany an opera by Irene Buckley.
In 2022, New York University Press published Hereafter: The Telling Life of Ellen O'Hara – an account of Irish women domestic servants in 1890s New York, which arose out of her time as a Cullman Fellow at the New York Public Library, 2018-19.
Writer, critic, editor and essayist, she has taught at the University of Manchester since 2007, and is the current Writer in Residence at St. John's College, Cambridge University.
CHAIR: Clair Wills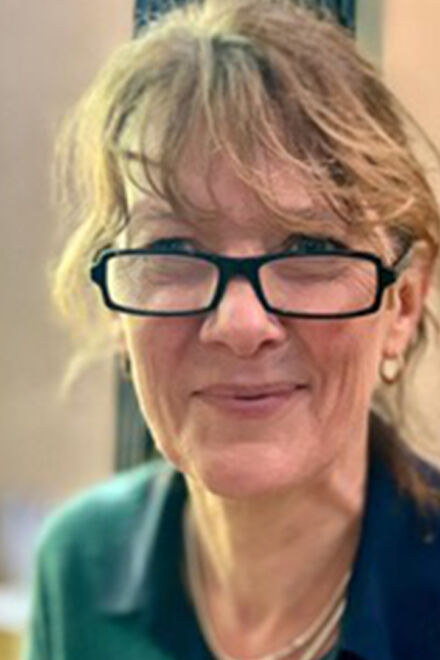 Clair Wills is King Edward VII Professor of English Literature. Having done graduate work in the late 1980s in Oxford on contemporary Northern Irish poetry, especially the poetry of Paul Muldoon and Medbh McGuckian, she has since maintained a strong interest in Irish literature and history. Recent work has looked at the cultural history of post-war immigration to Britain, and of psychiatric hospitals and carceral institutions in Britain and Ireland.
Clair is a Fellow of the British Academy and Honorary Member of the Royal Irish Academy. She writes regularly for the London Review of Books and New York Review of Books.
Irene Buckley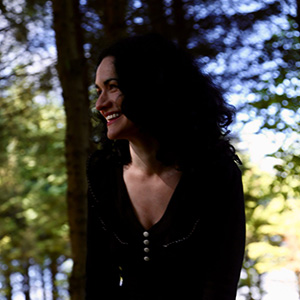 Award winning composer Irene Buckley is active across many music disciplines including choral, opera, orchestral, dance, theatre, film and electronics.
Irene's music has been performed by many prestigious ensembles including the BBC Singers and the RTÉ National Symphony Orchestra. In recent years she has focused on composing live scores for silent movies, including Dreyer's The Passion of Joan of Arc, Murnau's Nosferatu and Lang's Metropolis (both co-composed with Linda Buckley). Also with Linda Buckley, she compose the score for Nothing Compares, a feature documentary focusing on the life of Sinéad O' Connor.
Irene holds a PhD in Composition, a BMus from University College Cork, and an MA in Music Technology from Queens University Belfast. Her choral pieces are published by Cailino Music Publishers.
Her opera, Lament for Art O'Leary, had been due to premiere in the Cork Opera House in May 2020.
"She's an absolutely huge talent. I've been a fan of hers for a couple of years, she's still young for a composer: I think she is going to have a huge career in film music." Enda Walsh on 'Arena', RTÉ Radio 1, Jan 2021.
Marcella O'Connor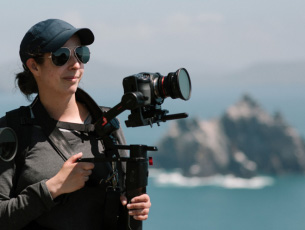 Marcella O'Connor is an Irish documentary filmmaker best known for
James Joyce: Framed in Cork
(2020),
The Lament for Art O'Leary
(2019) and
Iascaria Breannain
: Fishermen of Brandon (2019).
The Lament for Art O'Leary
won Best Documentary at the 2020 Film and Video Poetry Symposium in Los Angeles. In 2022 she took up an appointment as Filmmaker in Residence with Kerry County Council.