Colloquium at Trinity Christian
Last fall Trinity Christian College in Illinois hosted a colloquium for faculty and students to engage in an interdisciplinary conversation about The Faerie Queene.  According to the Trinity College web site,
The Fireside Room overflowed with a scholarly audience on October 31 for Trinity's first-ever Spenser Colloquium. Through the reading of research papers and light-hearted improvisation, students from five Trinity classes and three disciplines celebrated their recent study of  The Faerie Queene, the epic poem by Edmund Spenser.  Read more …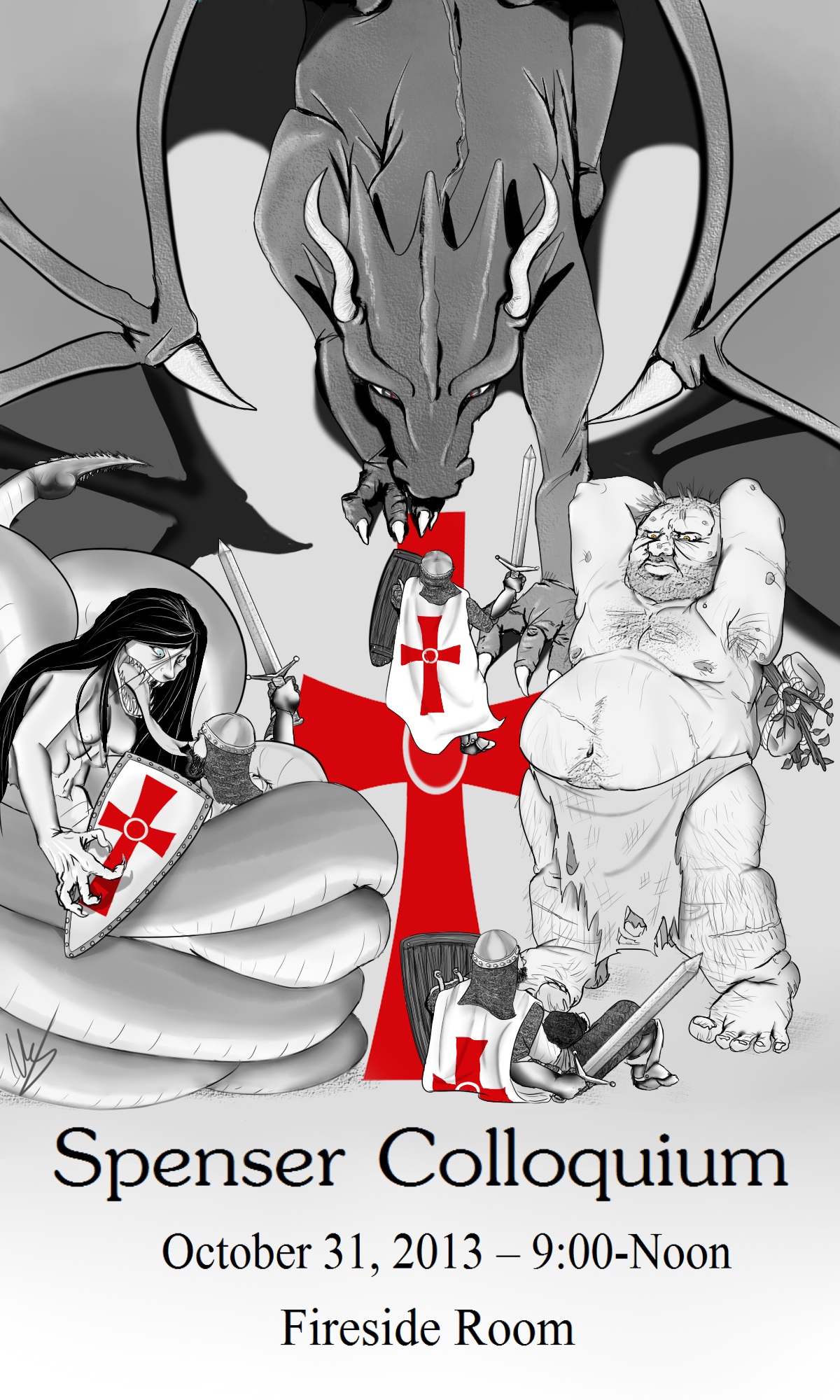 Graphics by Mackenzie Cleary
Cite as:
"Colloquium at Trinity Christian," Spenser Review 43.3.73 (Winter 2014).