Archive for the 'News' Category
The data network in the English Faculty building will be upgraded next week (14th April through 17th April, inclusive). This could involve significant and/or frequent network disconnections during the four days of vulnerability. These disconnections will affect ALL services into and out of the English Faculty building, including the main Faculty web site, the ASNC web site, all research group web sites and most of the project web sites (Cambridge Authors and the Scriptorium will not be affected, all others will).
Apologies for any inconvenience and thank you for your patience whilst the work is completed.  If you have any queries, please email:  computing@english.cam.ac.uk
Reference: GG03142
Closing Date: 08 May 2014
Salary: £37,756-£47,787
The Judith E Wilson Fellowship, held within the Faculty of English, is designed to enable
practising poets to spend a period as members of the Faculty of English, bringing together the practices of poetry and
drama and their academic study. The cost of the Fellowship is met from the Judith E Wilson Fund,
formed from a donation to the Faculty of English by Judith E Wilson, a life-long friend of Dame Edith Evans.
We are seeking an individual with a strong record as a writer and the potential to make a
significant contribution to the research, teaching and cultural life of the Faculty. The successful
applicant will be a highly respected practitioner in poetry nationally and/or internationally, with
evidence of published work and the ability to outline and pursue an original research/creative
project. He/she should also be willing to support students' literary and creative activity and must
possess good interpersonal and communication skills.
The Fellowship is available for up to nine months from 15 September 2014. The Fellow is expected to
reside in Cambridge and will, it is hoped, be affiliated with a college. They will also be invited
to take some part in the work of the Faculty, by arranging workshops or readings (including, in
term, three hours of formal contact time for students per week), and to pursue his/her own
projects. The Judith E Wilson Committee will discuss a possible programme of work with the
successful candidate.
Fixed-term: The funds for this post are available for 9 months in the first instance (15 September 2014 – 14 June 2015)
To apply online for this vacancy, please visit http://www.jobs.cam.ac.uk/job/3677/
Further Particulars of the Fellowship are available here
Please quote reference GG03142 on your application and in any correspondence about this vacancy.
The University values diversity and is committed to equality of opportunity.
The University has a responsibility to ensure that all employees are eligible to live and work in
the UK.
The Faculty of English Open days are being held on Thursday 3 and Friday 4 July. There will be an information stand in the Faculty building, an opportunity to hear sample lectures and listen to the course presentation. For further details and to reigster please go to http://www.study.cam.ac.uk/undergraduate/events/opendays/cambridge/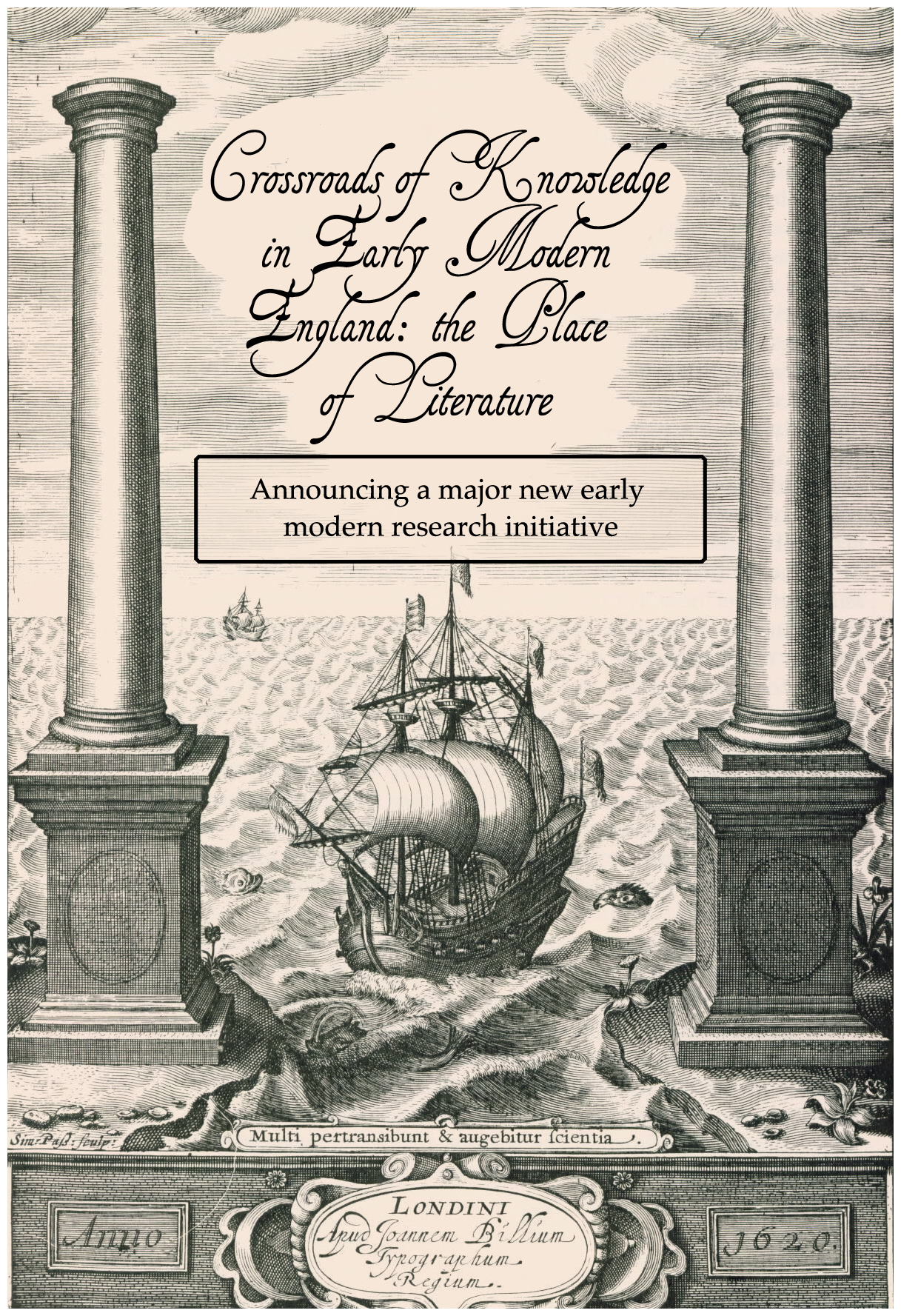 The ERC-funded interdisciplinary project 
Crossroads of Knowledge in Early Modern England: the Place of Literature
, led by Subha Mukherji, and hosted jointly by the Faculty of English and CRASSH, is appointing three 4.5-year post-doc Research Associate positions. The strands on which we are appointing this year are theology, natural philosophy and early economics. (A further position for 3.5 years, an RA with a specialism in early modern law or legal history, will be advertised next year).
Applications open: 1 April 2014.
Applications close: 30 April 2014.
Start date: September/October 2014.
Please apply via the CRASSH website. Relevant links below:
Further Particulars: http://www.english.cam.ac.uk/jobs/crossroads-further-particulars.pdf
http://www.crassh.cam.ac.uk/about/news-press/announcing-eight-new-research-associate-posts-in-the-early-modern-period
http://www.crassh.cam.ac.uk/applications/
Murray Edwards College (University of Cambridge) seeks to appoint a one-year fixed term career development CTO (College Teaching Officer) in English from 1st September 2014 to replace Dr Leo Mellor, who has been awarded Newton Trust Research Leave Sabbatical.
Murray Edwards is willing to appoint an individual who could teach any aspect of Part I of the English Tripos [new regulations] – but we have particular needs in Literary Criticism, English Literature and its Contexts, 1300-1550, and English Literature and its Contexts, 1660-1870. Skills and experience in teaching Practical Criticism would also be advantageous. The person appointed will be elected to a Fellowship, and expected to teach for six hours a week in Full Term, to direct studies for Part I of the Tripos, and to engage in research. The salary will be approximately £20,000.
The post is open to men and women; appointment will be for a single fixed term of one year only.
Further particulars:
http://www.murrayedwards.cam.ac.uk/about/vacancies/collegevacancies/
Applications should be submitted via email by 12pm on Friday 2nd May 2014 to the College Administrator (Ms Sarah Greaves – skg22@cam.ac.uk)
Professor Christopher Page has been appointed as the next Gresham Professor of Music at Gresham College in London, founded in 1597. He replaces Christopher Hogwood CBE.
Christopher Page is Professor of Medieval Music and Literature in the University of Cambridge, a Fellow of the British Academy and a Fellow of Sidney Sussex College. The author of The Christian West and its Singers: The First Thousand Years, Professor Page is also renowned in the world of early music as the founder of the ensemble Gothic Voices, with whom he recorded a series of award-winning discs on the Hyperion label. As Gresham Professor, a three-year appointment supported by the  City of London Corporation and the Mercers' Company, he will be required to deliver six public lectures a year. By so doing he will part of a four-hundred year old history of Gresham Professors giving free public lectures. For more information, please visit Gresham College's website.
Professor Steven Connor will be talking about his new book, Beyond Words: Sobs, Hums, Stutters and Other Vocalisations, on BBC Radio 3′s The Verb at 22.00 tomorrow,  Friday 14th March.
Update: Listen Again until Friday 21st March at: http://www.bbc.co.uk/programmes/b03x1r05
Congratulations to Dr. Subha Mukherji on being awarded a European Research Council Consolidator grant for a 5-year interdisciplinary project: 'Epistemic Intersections in Early Modern England: the Place of Literature', to start in summer 2014. 4 full-time post-doctoral Research Associate positions will be advertised: 3 to start in September 2014, and 1 in September 2015. So watch this space.
The 2014 Graham Storey Lecture will be given by Professor Caryl Phillips, Yale University.
Nothing Personal: James Baldwin, Richard Avedon, and the pursuit of Celebrity
Taking place on Monday 10 February at 5pm in the Lady Mitchell Hall, Sidgwick Site, Sidgwick Avenue
All welcome
Colleagues will be saddened to know that Professor Anne Barton (FBA), Fellow of Trinity College and once the Chair of the Faculty Board of English, passed away on Monday night after a period of illness. She leaves a great gap, but this is a time to celebrate the intellectual legacy she has left for scholars of early modern studies, Shakespeare and Byron, among her many interests.
We will notify you as and when details of a memorial service are available.