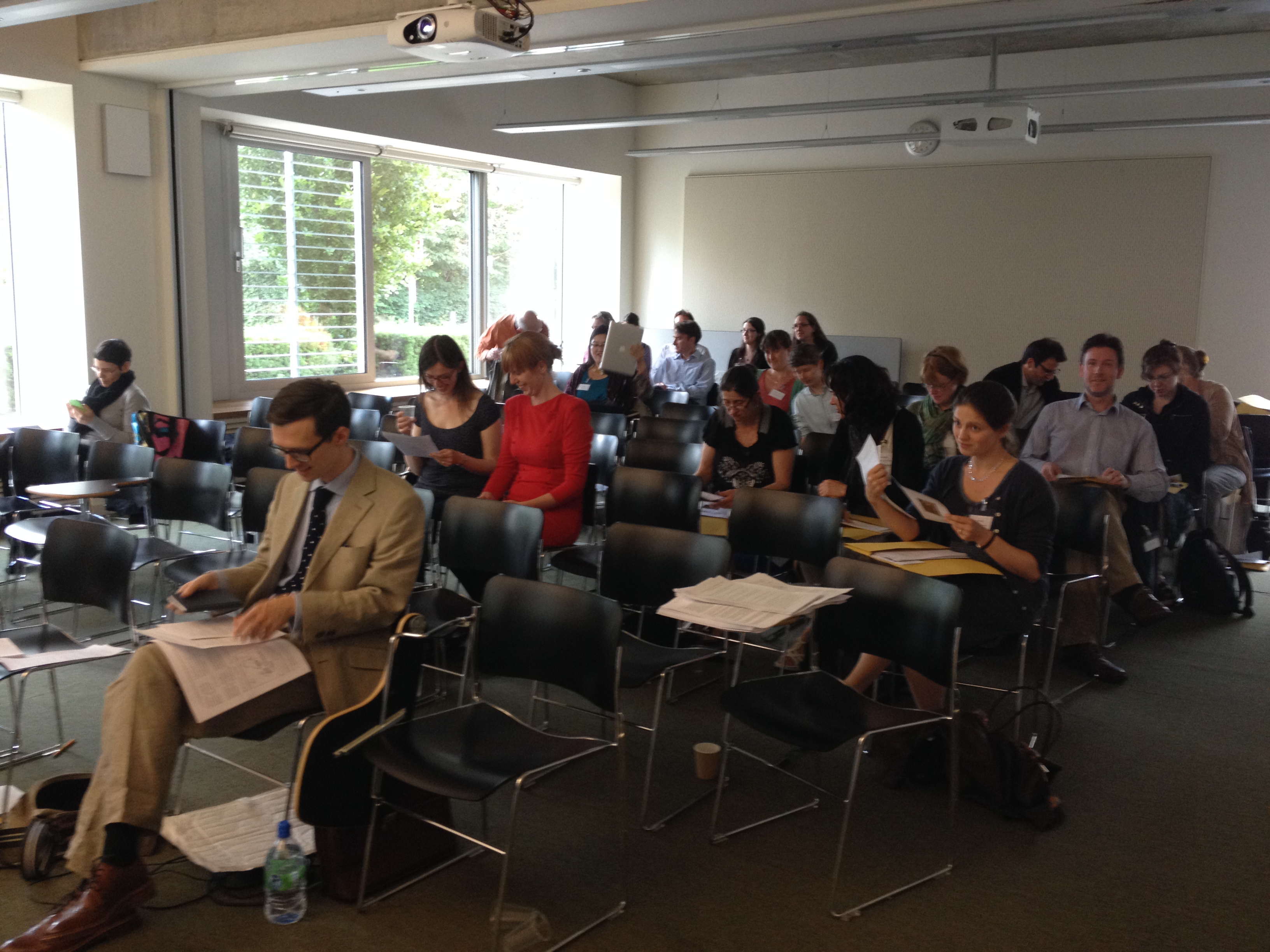 The Writing Britain conference, held under the aegis of the Centre for Material Texts in the Faculty of English, 30 June – 1 July 2014, provided a very informative and stimulating three days of friendly and lively academic exchange.
The conference theme implicitly questioned contemporary notions of identity and historiography, as well as prompting the delegates to explore how modern accounts of 'Britain' matched the realities experienced by individuals and communities during the millennium that comprised the conference's focus. The result was a set of papers that used a broad range of approaches, allowing a great deal of productive analysis of similar questions from multiple angles.
The 'Writing…' series has been notable in its encouragement of digital approaches to questions of the materiality and functionality of text. This year's incarnation was no exception, with a strong focus on tools that are being developed and then augmented by scholars seeking a more comprehensive understanding of a broad array of information.
By contrast, the conference opened with a plenary by Jonathan Wilcox (University of Iowa) which showed the value still to be found in traditional methods such as close reading. Many of the papers reflected a resurgence in the application of these more traditional techniques. This resurgence extended beyond textual analysis to palaeography and codicology, as well as to socio-economic history.
What the conference established is that all of these approaches have a great deal to contribute. The separation of delegates into the digital and the more traditional, often a feature of conferences of this nature, spectacularly failed to materialise. This perhaps speaks of the extent to which emergent approaches have matured over the last decade, to the point where they sit as a complement to more established forms of analysis. Neither camp sees the other as either a substitute or without its uses.
The conference was both encouraging and inspiring as it facilitated many conversations between more experienced academics and those in the early stages of their careers. All that remains is to thank the organising committee for this excellent opportunity to gather together as medievalists and book historians on both an academic and a social level.
The conference was very active on Twitter (#WritBrit2014) and Kate Sragan inscribed the Twitter feeds for posterity in Storify (https://storify.com/katesargan/writing-britain-500-1500). Thank you Kate!
Owen Roberson and Freya Brooks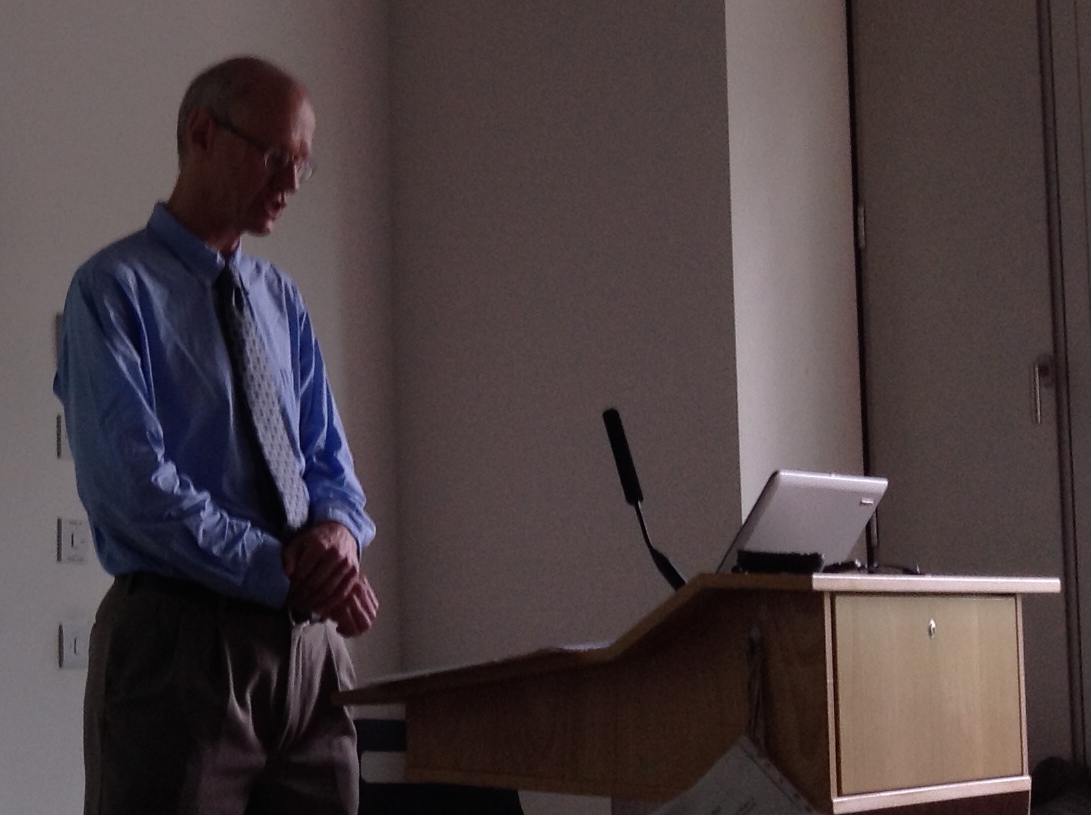 Jonathan Wilcox delivering his plenary talk on 'Scribal Postures: Scriptorium Practice and Writing with an Attitude in Old English Riddles'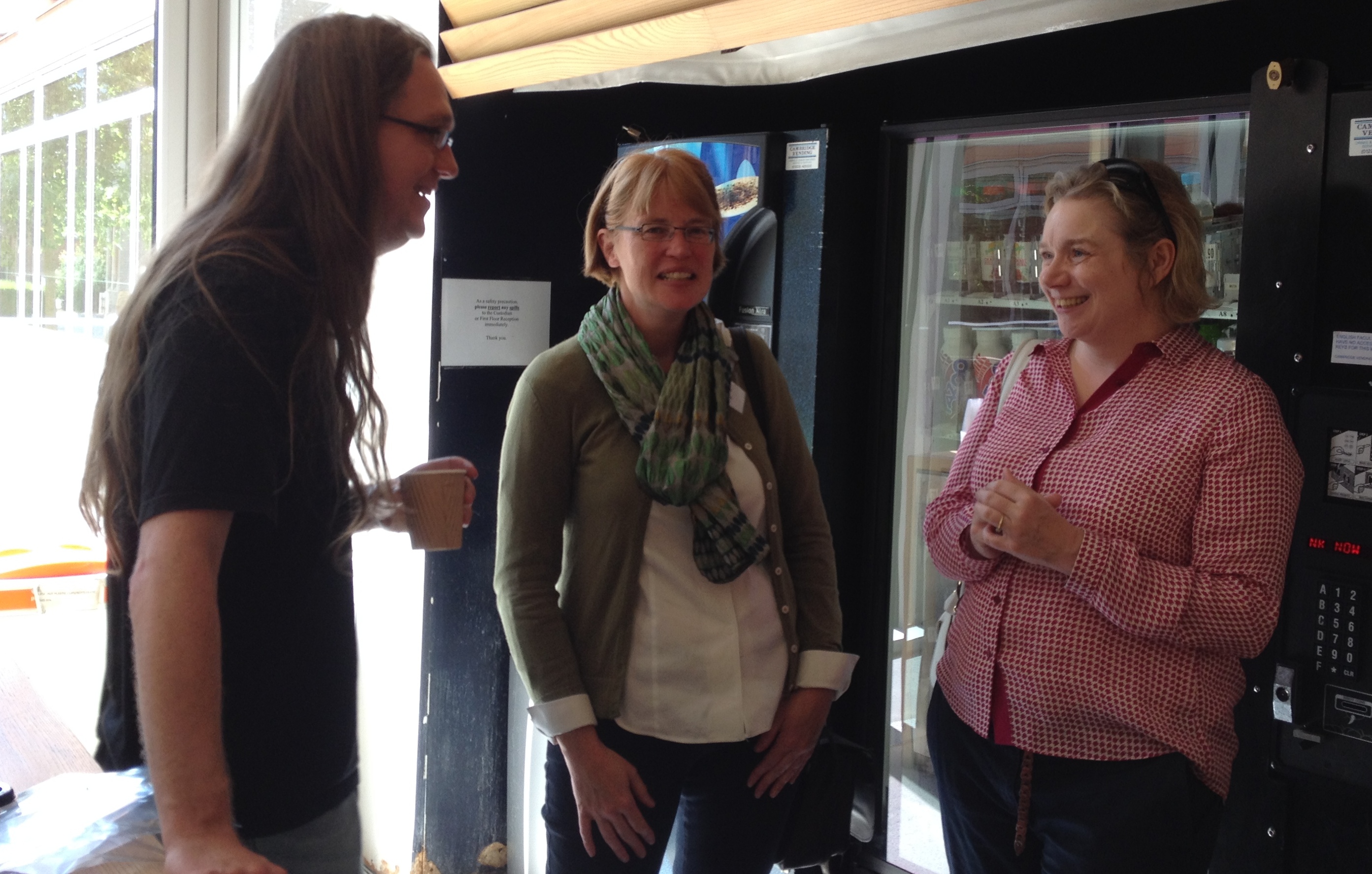 Gathering around the water-cooler: Thom Gobbit, Elizabeth Tyler and Kathryn Lowe.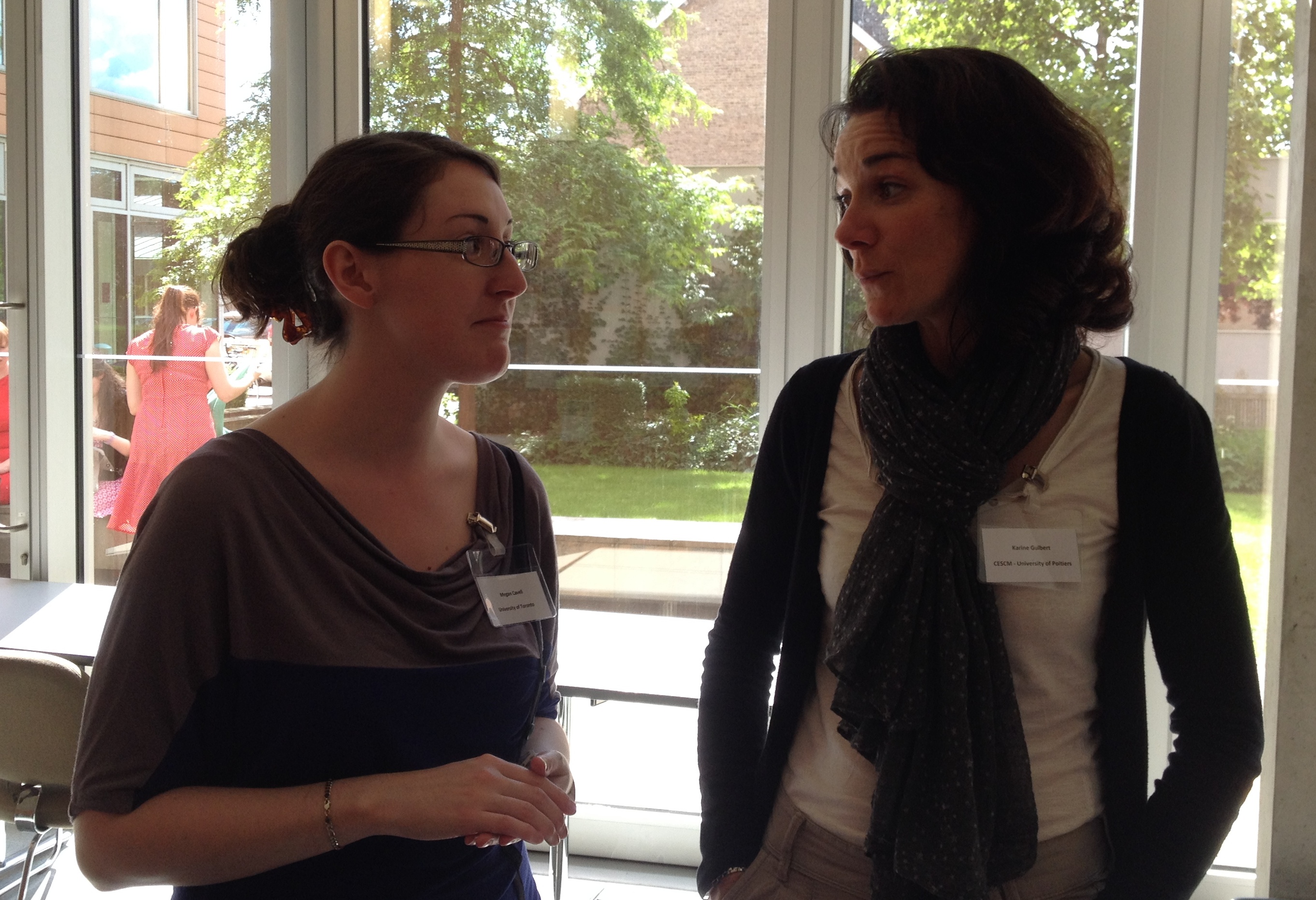 More intense conversation: Karine Guibert and Megan Cavell