Prof Caroline Bassett, Faculty of English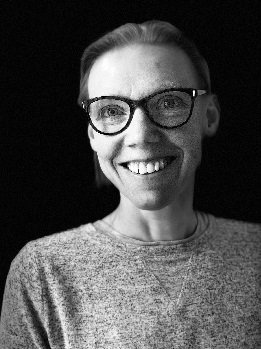 Biographical Information
My research explores digital technologies in relation to questions of knowledge production and epistemology (how does 'the digital' change scholarship, transform understanding, produce new scales or perspectives?) and in relation to cultural forms, practices, and ways of being (how can we understand the stakes of informational capitalism, what are its symptoms, how can we understand its temporalities, the forms of life it enables, and those it forecloses?). I began with an English degree, and then became a technology journalist for some years, before returning to explore media theory at doctoral level. More recently I co-founded the Sussex Humanities Lab at Sussex University. Visiting fellowships include at McGill (IGSF), and as the Helsingin Sanomat Fellow at the Helsinki Collegium for Advanced Studies. I arrived at Cambridge in Autumn 2019 as Professor of Digital Humanities and Director of Cambridge Digital Humanities (CDH).
Research Interests
Digital Media, computational humanities, AI and the transformation of knowlege cultures, technology and social power, science fiction, technology and utopian thinking, critical theories of the digital. Feminist thinking on technology and the political. Theorizing media histories and archaeologies, automation anxiety. AI explainabilty and the politics of technology and epistemic cultures. Theories of the everyday, Perec and automatic writing.
Areas of Graduate Supervision
I have supervised doctoral students across a range of areas - including in digital media arts/media practice fields (sonic media), makerspaces and galleries, critical theory, automation anxiety and refusal, black history and the digital humanities, algorithmic subjectivities, feminism, big data and algorithmic justice, Science fiction, media archaeology, net histories.
I welcome applications across the field of digital humanities, digital media studies - particularly proposals for research exploring critical theories of technology, media archaeology, feminism and technology, utopianism, automatic writing, science fiction and futures, epistemic cultures and AI.
Selected Publications
NEW BOOK: Furious: Technological Feminism and Digital Futures. Co-authored with Sarah Kember and Kate O'Riordan. Pluto, London (2019). https://www.plutobooks.com/9780745340500/furious/
'The Performative Function of Hope: An Archaeology of LambdaMOO'. Book chapter. In Articulating Media: Genealogy, Interface, Situation. Ed. James Gabrillo et al. Open Humanities Press, London. (Autumn, 2019).
'The Inadmissible Everyday: Perec and an Ethics of Writing', Chapter for Afterlives of Georges Perec, Wilken and Justin Clemens (eds). (2015)
Not now? : Feminism, Technology, Post-digital', in Berry and Dieter (eds). Postdigital Aesthetics: Art, Computation and Design. London: Macmillan. (2015)
'After Images of Cinema: Kittler and the Mobile Screen', chapter in Kittler Now: Current Perspectives in Kittler Studies. Eds. Stephen Sale and Laura Salisbury. London: Polity. (2015).
'Is this not a screen, notes on the mobile phone and cinema'. In Marsha Kinder, Tara Mcpherson (eds). Transmedia Frictions: The Digital, the Arts and the Humanities. Pp. 147 - 160. (2015).
The Arc and the Machine: Narrative and New Media. Manchester: Manchester University Press. Monograph. Reprinted in paperback second edition 2014. (2014/2007).
'Silence, Delirium Lies', in Geert Lovink and Miriam Rasch (eds), Unlike Us Reader: Social Media Monopolies and Their Alternatives, Amsterdam: Institute of Network Cultures, 2013. pp.146-159. (2013).
'Feminism, Expertise and the Computational Turn' in Thornham, Helen, & Weissmann, Elke (ed.) Renewing Feminism: Narratives, Fantasies and Futures. London: IB Tauris. pp.199-214. (2013).
'Shulamith Firestone: Technology and Utopia', chapter in the Further Adventures of the Dialectic of Sex, (Eds. Mandy Merck and Stella Sandford), Oxford: Palgrave. P.p. 85-112. (2010).
'With a Little Help from Her Friends', in Proud to be Flesh: A Mute Magazine Anthology of Cultural Politics after the Net. London: Mute (http://metamute.org/ptbf). pp. 131-136. (2010).
The computational therapeutic: exploring Weizenbaum's ELIZA as a history of the present, AI and Society, (2018). https://doi.org/10.1007/s00146-018-0825-9
'Plenty as a Response to Austerity?: Big data expertise, cultures, and communities', European Journal of Cultural Studies. (2015).
'Expertise: A Report and A Manifesto', Convergence. (Bassett, Caroline and Fotopoulous, Aristea). (2015).
'Revisiting Digital Media Technologies? Understanding Technosociality'. With Bassett, Caroline, O'Riordan, Kate and Hartmann, Maren. Journal of European Communication. 36:3 P.p. 283-291. (2011).
'Twittering Machines' in 'A Sense of Sound'. Differences. 22: 2-3 pp. 276-300. (2011).
'Up the Garden Path: or How to get Smart in Public', in Second Nature, International Journal of Creative Media. 1 (2). pp. 42-63. (2010).