Dr Chris Townsend, Christ's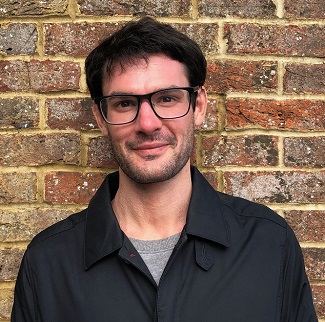 Biographical Information
I am a College Teaching Officer and a Director of Studies at Christ's College. I got my B.A from the University of Exeter, and my M.Phil and Ph.D. from King's College, Cambridge. Since finishing my PhD, in 2017, I've held visiting research positions at the University of St Andrews and Durham University, and I was a Bye-Fellow at Christ's before graduating to the full fellowship.
Research Interests
I work mainly on Romantic poetry, and on Romantic responses to eighteenth-century philosophy, though my interests in literature are broad. My first monograph (forthcoming with Oxford University Press) is entitled George Berkeley and Romanticism: Ghostly Language, a case-study in the reception of Enlightenment ideas in the works of major Romantic poets. A second, shorter book, Philosophical Connections: Akenside, Neoclassicism, and Romanticism, continues some of the thinking from that first project; it's set to appear in Cambridge University Press's 'Elements' series in 2021. I'm now doing new work on notions of 'semblance' in Romantic aesthetics; I read semblance both in terms of how the world 'seems to be' versus how it really is, but also in terms of art and poetry's status as a special kind of appearance within the world.
I've written broadly on poetics and verse history, and on the historical relations of verse to prose forms. I've published on rhythm and rhyme in Keats and conceptions of the Romantic lyric, as well as on verse measures in Virginia Woolf's prose rhythms, and questions of aesthetics and ethics in twenty-first-century fiction.
Selected Publications
Books

—Philosophical Connections: Akenside, Neoclassicism, and Romanticism, Cambridge University Press (forthcoming)
—Ghostly Language: Berkeley and British Romanticism, Oxford University Press (forthcoming)
Articles
—"Nature and the Language of the Sense: Berkeley's Thought in Coleridge and Wordsworth", Romanticism, vol. 25, no. 2, 2019. pp. 129–142

—"Almost-Poetics: Prose Rhythm in Berkeley's Siris", Philosophy and Literature, vol. 43, no. 2, 2019. pp. 336–349
—"Visionary Immaterialism: Berkeleian Empiricism in Blake's Poetry", Studies in Romanticism, vol. 58, no. 3, 2019. pp. 357–382
—"Meter and Modern Prose: Verse Fragments in Woolf's The Years", Modernism/Modernity (forthcoming, 2020)
—"'Nothing but thought, was it?': George Berkeley's Philosophy in Woolf's The Years", Forum for Modern Language Studies (forthcoming, 2020)
—"Semblance and the Romantic Lyric", European Romantic Review (forthcoming, 2021)
—"The Very Music of the Name": Uncertainty as Aesthetic Principle in Keats's Endymion", Nineteenth-Century Literature (forthcoming, March 2021
—"Aesthetics for Idiots: Truth and Beauty in Elif Batuman's The Idiot", Critique (forthcoming, 2021)