Prof Clair Wills, Murray Edwards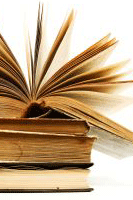 Biographical Information
I arrived in Cambridge in 2018 to take up the post of King Edward VII Professor of English Literature, having previously taught at Princeton in the United States, Queen Mary University of London, and the University of Essex. I did my graduate work in the late 1980s in Oxford, on contemporary Northern Irish poetry, especially the poetry of Paul Muldoon and Medbh McGuckian. Since then I've maintained a strong interest in Irish literature and history, including research on Irish feminism and women's writing, the history of Ireland during the Second World War, and post-war Irish emigration to England. Recent work has looked at the cultural history of post-war immigration to Britain, and of psychiatric hospitals and carceral institutions in Britain and Ireland.
I'm a Fellow of the British Academy and Honorary Member of the Royal Irish Academy. I write regularly for the London Review of Books and New York Review of Books.
Research Interests
Irish literature and history; twentieth and twenty-first century poetry, fiction and memoir; gender and sexuality; migration; embodiment.
Areas of Graduate Supervision
I welcome applications in the area of twentieth century and contemporary British and Irish literature and cultural history.
Selected Publications