Dr Corinna Russell, Emmanuel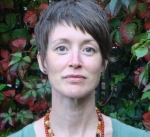 Research Interests
Literature of the later eighteenth and early nineteenth century; poetry and the novel; genre, style and form; reading and response; interdisciplinary study (literature and visual culture, music, theology and philosophy). Current research interests centre on all forms of repetition across the representational arts in the Romantic period: tautology and redundancy in poetic diction; iteration and iterability in narrative style; habit and ritual in Romantic accounts of the everyday; repetitive practice and the discourse of craft in poetry and the visual arts; the reproducibility of visual, musical and quotidian experience in the verbal arts.
Areas of Graduate Supervision
Romantic period literature and culture. Authors of particular interest include: Byron, Keats, Dickens, Wordsworth, Hazlitt. Areas of special interest include: all aspects of Romantic poetry and poetics; narratology; interdisciplinary readings. Contributes to 18th-century and Romantic studies PhD supervision; teaches on the MPhil in English studies.
Selected Publications
'The Profligate Catalogue: Don Juan, Don Giovanni and the reproduction of life', in Ross Wilson, ed., The Meaning of 'Life' in British Romantic Poetry and Poetics (New York: Routledge, 2008), pp. 146-163.
'"A Fine Excess": Hopkins, Keats, and the Gratuity of Grace', in G. Hopps and J. Stabler, eds, Religion and Romanticism from William Cowper to Wallace Stevens (Ashgate), pp. 181-190.
'A Defence of Tautology: Repetition and Difference in Wordsworth's Note to "The Thorn"', Paragraph 2 (July 2005) 104-118 [special issue on 'The Idea of the Literary', ed. by N. Harrison].
Chapter on the Romantic Period Novel in N. Roe, ed., Romanticism: an Oxford Guide (Oxford University Press, 2004), pp. 368-389.
Editor, Lives of Victorian Literary Figures: Dickens (Pickering and Chatto, 2003), 526pp.