Dr David Isaacs, Faculty of English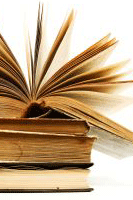 Biographical Information
Dr David Isaacs received his BA from Cambridge in 2009 and his MA and his PhD from UCL in 2014 and 2020 respectively. In 2021 he was appointed an Associate Lecturer at UCL and, in 2022, a Teaching Associate at Cambridge. He has held visiting fellowships at several major libraries, including the Library of Congress in Washington, D.C., and the Harry Ransom Center at the University of Texas in Austin.
Research Interests
David's primary research interests concern the processes of writing – the intellectual habits, the affective experiences, the technologies, the material circumstances – since 1945. He is interested in how process becomes form, in the relation between textual process and ethics, between textual process and affect, and in the question of what it means to finish a text. His first monograph – Second Thoughts: Revision, Anxiety and Ethics in Postwar Writing – is a study of the influence of authorial anxiety, especially regarding the ethics of writing, on compositional process. Considering the work of Philip Roth, J.M. Coetzee and Geoffrey Hill, it traces through their manuscript revisions each author's anxious negotiation with what it means to write from a position of cultural dominance (as, that is, a 'straight, white man') at a moment when pressure was beginning to be brought to bear on such a position. It shows how each author learnt to fashion from his intensive revisionary procedures a self-doubting, self-critical aesthetic of second thoughts, performing a continual seeing again, thinking again, re-imagining, making new, and resulting in a textual ethic figured as an unlearning of sovereignty.
He is at the early stages of a second major project: a study of uses of the present tense, imaginings of the present, in the post-war period. This project will explore the proposition that the period has seen the development of a new literature of presence – from the mid-century inception of the present-tense novel to recent experiments in digital simultaneity – whose ethic is manifest in innovative, ontologically destabilising uses of the present tense, which attempt to stage moments of simultaneity that imaginatively collapse the gap between the moment of writing and the moment of reading. It will consider a range of authors including Josh Ashbery, Amiri Baraka, Toni Morrison, Thomas Pynchon, Alice Oswald, Seamus Heaney, J.M. Coetzee, Kazuo Ishiguro, Hilary Mantel, Ali Smith and Claudia Rankine, and will explore writing about the city, the natural world, race, history, forgetfulness, technology and futurity. What do we mean by 'the present'? How can we imagine 'presence'? And how are we, can we be, should we be, 'present' to one another?
Other interests include autobiography and auto-fiction; contemporary cinema, especially the films of Michael Haneke and Joanna Hogg; 20th-century African American writing; exchanges between text and music; writing about the natural world; the uncanny; mind; and the writing of home and homelessness.
David also writes fiction and has published four short stories, each in The White Review, for whose prestigious annual short story competition each was shortlisted. His first novel, Untold, is, as ever, nearly finished.
Selected Publications
Books
Second Thoughts: Revision, Anxiety and Ethics in Postwar Writing [under consideration by Oxford University Press]
Articles and Chapters in Books
'"Unfinished to perfection": Geoffrey Hill, revision and the poetics of stone', Textual Practice, 13 April 2021, DI: 10.1080/0950236X.2021.1900377
'Archival Realism: Elizabeth Costello, Disgrace and the realm of revision', J.M. Coetzee and the Archive: Fiction, Theory & Auto/biography, ed. Kai Easton, Marc Farrant & Hermann Wittenberg (London: Bloomsbury, April 2021)
Interview with Namwali Serpell, The White Review, December 2020 <https://www.thewhitereview.org/feature/interview-with-namwali-serpell/>
Reviews
'The Rest is History', review of Joshua Cohen's The Netanyahus, Literary Review, July 2021, p.53
'Comedy of Terrors', review of Damon Galgut's The Promise, Literary Review, June 2021, pp.52-53
'Christine Schutt's "Pure Hollywood"', The White Review, June 2018 <https://www.thewhitereview.org/reviews/christine-schutts-pure-hollywood>
Fiction
'Pylons', short story, The White Review, April 2017 <https://www.thewhitereview.org/fiction/pylons-2>
'Seasickness', short story, The White Review, April 2016 <https://www.thewhitereview.org/fiction/seasickness>
'How Things Are Falling', short story, The White Review, April 2015 <https://www.thewhitereview.org/fiction/how-things-are-falling>
'by Accident', short story, The White Review, April 2014 <https://www.thewhitereview.org/fiction/by-accident>
Other
The Connell Guide to Margaret Atwood's The Handmaid's Tale (London: Connell Guides, 2017)
The Connell Guide to Kazuo Ishiguro's Never Let Me Go (London: Connell Guides, 2016)
The Connell Guide to Sebastian Faulks' Birdsong (London: Connell Guides, 2015)
The Connell Guide to John Fowles's The French Lieutenant's Woman (London: Connell Guides, 2015)
The Connell Guide to Cormac McCarthy's The Road (London: Connell Guides, 2014)
The Connell Guide to Michael Frayn's Spies (London: Connell Guides, 2013)