Dr Diarmuid Hester, Emmanuel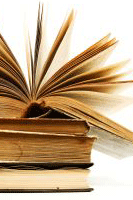 Biographical Information
I am a research associate of Emmanuel College. I grew up in County Kilkenny, Ireland, and received my BA from University College Dublin before coming to the UK to study for MA degrees in Sexual Dissidence and Cultural Change (University of Sussex) and Philosophy and Contemporary Critical Theory (Centre for Research in Modern European Philosophy). I hold a PhD in English from the University of Sussex, where I wrote my thesis under the supervision of Professor Daniel Kane. I've been a research fellow at New York University, the Library of Congress, Oxford University, the University of Cambridge, and the British Library.
My work eschews insular thought experiments in favour of an open appeal to publics beyond the university. I've talked about my work on TV, radio, and podcasts; at film screenings, music festivals, and team-building events for multi-national corporations. Since arriving at Cambridge, I created A Great Recorded History: Queer Cambridge Audio Trail, a free audio trail that reveals the LGBTQ+ history of the city via literary excerpts and oral history interviews. I'm also one of the organisers of Club Urania, a monthly performance and music night for LGBTQ+ people and allies at Cambridge Junction. In 2020, I became a BBC-AHRC New Generation Thinker, defined as an academic who 'brings the best of university research and scholarly ideas to a broad audience through the media and public engagement'.
Research Interests
My first book, WRONG: A Critical Biography of Dennis Cooper (University of Iowa Press, 2020) is a career retrospective of one of the United States' most innovative and controversial writers. It also offers a theoretically-informed cultural history of numerous vital, under-recognised American subcultural scenes. Read about WRONG in The Irish Times: 'Dennis Cooper, the Last Literary Outlaw in Mainstream US Fiction'.
I'm currently completing my second book, Nothing Ever Just Disappears: A New History of Queer Culture Through its Spaces, which considers the relationship between queer sexuality and space in the twentieth century. It explores the importance of certain places, cities, and landscapes in the work of LGBTQ+ artists and writers like E.M. Forster, Claude Cahun, James Baldwin, and Jack Smith. It will be published by Allen Lane/Penguin in 2023.
My long term project is a counterhistory of New York art and culture in the twentieth century from the vantage point of waste, broadly conceived. I'm especially interested in the literary and visual cultures of minoritarian populations--queer people and people of colour who have historically been marginalised, neglected, and to all intents and purposes treated as social waste by dominant sectors of American society.
Areas of Graduate Supervision
LGBTQ+ studies
Queer subcultural production in America, 1950-present
Waste, politics and culture of
New York School poetry and its legacies
Selected Publications
Books
Nothing Ever Just Disappears: A New History of Queer Culture Through its Spaces. London: Allen Lane/Penguin, 2023
WRONG: A Critical Biography of Dennis Cooper. Iowa City: University of Iowa Press, 2020
Edited Collections
New Narrative Now, a special issue of Textual Practice marking the 25th anniversary of Gregory W. Bredbeck's landmark Textual Practice essay, 'The New Queer Narrative: Intervention and Critique'. Co-edited with Kasia Boddy (2022)
Articles and Essays
'LGBTQ Bestsellers' (with Jack Parlett), The Cambridge History of Queer American Literature. Ed. Benjamin Kahan. Cambridge: Cambridge University Press, forthcoming 2022
'Dennis Cooper', in The Encyclopedia of Contemporary American Fiction 1980-2020. Eds. Patrick O'Donnell, Stephen J. Burn, and Lesley Larkin. Hoboken: Wiley-Blackwell, forthcoming 2022
'"At each remove the similarity fades a bit more": queer politics and experimental prose in two generations of New Narrative', Textual Practice (2021) View online
'Cruising Wojnarowicz', Critical Quarterly, 62:3 (2020): 126-132 View online
'A poetics of dissociability: poetry and punk in Los Angeles 1976-1983', American Literature, 91:1 (2019): 183-207 View online
'The anarcho-queer commons of Dennis Cooper's blog, The Weaklings: a brief history', GLQ: A Journal of Lesbian and Gay Studies, 24:4 (2018): 522-527 View online
'Highway to hell? Images of the American road in Kelly Reichardt's Old Joy, Wendy and Lucy, and Meek's Cutoff', Journal of American Studies, 52:3 (2018): 810-827 View online
'Humor, gentrification, and the conservation of Downtown New York in Lynne Tillman's No Lease on Life', Transgressive Humor of American Women Writers. Ed. Sabrina Fuchs Abrams. New York: Palgrave Macmillan, 2017: 135-153