Dr Edward Allen, Christ's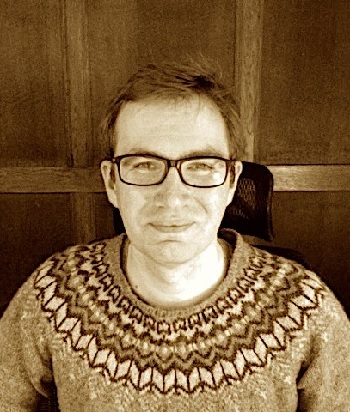 Biographical Information
I am a University Lecturer in British and Irish Literature, 1830-present, with abiding interests in transatlantic exchange and literature of the Americas. I was brought up in Somerset, and subsequently studied for my degrees in Cambridge. A good deal of my doctoral research was spent in North America, where I held visiting fellowships at the Library of Congress, Washington DC, and the Huntington Library in San Marino, California. Between 2013 and 2016 I was a Junior Research Fellow at Jesus College, Cambridge, and in September 2016 I took up my post in the Faculty of English, along with a Fellowship at Christ's. In the academic year 2021-22, I'll be spending a term at Cambridge's Centre for Research in the Arts, Social Sciences and Humanities (CRASSH) as an Early Career Fellow. I'll be getting to grips with earworms.
For Part I of the English Tripos, I teach Practical Criticism and literature of the nineteenth and twentieth centuries; for Part II, I teach Papers 2 (Tragedy), 11 (Prose Forms: 1936-56), 14 (American), and 17 (Lyric). I supervise dissertations throughout these periods and papers. Recent students have written on Dickens and Jewish culture; the lyrics of Stephen Sondheim; Forster's piano music; crime fiction and radio culture; African-American portraiture; and avant-garde opera libretti.
Research Interests
Nineteenth- and twentieth-century literature, especially modernist and contemporary poetry; lyric poetics; the history of technology, particularly sound gadgetry; material culture; music.
I have just published a book about sound media and modernist American poetry, centred on the work of Robert Frost, Wallace Stevens, Marianne Moore and Langston Hughes. Also in the pipeline is an edited collection of essays on the theme of lyric sub-genres, and a special issue of Glossator dedicated to Moore's doodles and annotations.
My next full-scale project has to do with clinical and artistic responses to certain kinds of hearing loss, impairment and excess. The project began in earnest with an international conference in December 2016 - Ear Pieces: Listening, Diagnosing, Writing - hosted in the Faculty of English, and supported by the Wellcome Trust. At the same time, I'm making small steps towards two further projects: the first is about loopy listening, jingles and cognitive itches (its working title is Sticky Reading: The Literary Life of Earworms); and the second has to do with global radio culture at mid-century.
Areas of Graduate Supervision
I supervise students for the MPhils in American Literature, Modern and Contemporary Literature, and Criticism and Culture. I welcome all expressions of interest regarding doctoral research in the areas I've outlined above. Recent and current doctoral students' topics include:
Politics of the short story in late-colonial India
Sound, poetry, and the American Civil War
Material dramaturgies on the modern stage
Poetry, theology, and incantation
Selected Publications
Books
Edward Allen, Modernist Invention: Media Technology and American Poetry (Cambridge: Cambridge University Press, 2020): amazon CUP
Edward Allen (ed.), Forms of Late Modernist Lyric (Liverpool: Liverpool University Press, 2021): amazon LUP
Edited Special Issues
Edward Allen, Beci Carver, James Purdon (ed.), 'Cooking with Trotter', Critical Quarterly, 61.4 (2019).
Articles and book chapters
Edward Allen, 'Nocturne: J. H. Prynne Among the Stars', in Forms of Late Modernist Lyric (Liverpool: Liverpool University Press, 2021), forthcoming.
Edward Allen, 'What We Talk about When We Talk about Talking Books', in Sound and Literature [Cambridge Critical Concepts Series], ed. Anna Snaith (Cambridge: Cambridge University Press, 2020), pp. 211-33.
Edward Allen, 'Romancing the Phone: Woolf's First Media Age', Critical Quarterly, 61.4 (2019), 100-15.
Edward Allen, 'Dylan Thomas on the BBC Eastern Service', in Reading Dylan Thomas (Edinburgh: Edinburgh University Press, 2019), pp. 110-37.
Edward Allen, 'Performing on the Fringe: Basil Bunting and Morden Tower', in Flower/Power: British Literature in Transition, 1960-1980, ed. Kate McLoughlin (Cambridge: Cambridge University Press, 2019), pp. 247-62.
Edward Allen, 'Ringing the Changes: Thomas Hardy's Communication Networks', in Rural Modernity in Britain: A Critical Intervention, ed. Kristin Bluemel and Michael McCluskey (Edinburgh: Edinburgh University Press, 2018), pp. 19-32.
Edward Allen, '"Spenser's Ireland," December 1941: Scripting a Response', Twentieth-Century Literature, special issue on Marianne Moore, ed. Heather Cass White and Fiona Green, 63.4 (2017), 451-74. [Winner of the Marianne Moore Society Annual Essay Prize 2018]
Edward Allen, 'Towards a History of Pneumatics: Writing under Pressure, from Verne to Verne', Critical Quarterly, special issue on 'Traffic', ed. Beci Carver and James Purdon, 58.4 (2016), 27-49.
Edward Allen, 'Eliot's Radio Times; or, Listen With Possum', in The Edinburgh Companion to T. S. Eliot and the Arts, ed. Frances Dickey and John Morgenstern (Edinburgh: Edinburgh University Press, 2016), pp. 275-86.
Edward Allen, 'On the Early Letters of Ernest Hemingway: Teasing, Typewriting, Editing', Textual Cultures, 9.1 (2014), 95-111 (available here).
Edward Allen, '"One long, unbroken, constant sound": Wireless Thinking and Lyric Tinkering in Wallace Stevens's Harmonium', Modernism/modernity, 21.4 (2014), 919-36.
Edward Allen, '"Visible Earshot": The Returning Voice of Susan Howe', Cambridge Quarterly, 41.4 (2012), 397-421.
Review essays, liner notes, and shorter pieces
Edward Allen, 'Play Time' [on The Poems of T. S. Eliot, vol. 1, ed. Christopher Ricks and Jim McCue], Cambridge Quarterly, 47.1 (2018), 65-72.
Edward Allen, 'Peace Works', in Ralph Vaughan Williams, 'Dona Nobis Pacem'; Leonard Bernstein, 'Chichester Psalms'; sung by the Choir of King's College Cambridge (2017, CD, KGS0021/SACD Hybrid), pp. 5-10.
Edward Allen, 'Omissions could be mistakes' [on Marianne Moore's New Collected Poems, ed. Heather Cass White; and Observations, ed. Linda Leavell], The Times Literary Supplement (15 September 2017), 9-10.
Edward Allen, 'A Presiding Spirit: Elizabeth Bishop's Poetic Afterlives', PN Review, 39.2 (2012), 22-25.
Book reviews
Edward Allen, 'Rhian Barfoot, Liberating Dylan Thomas: Rescuing a Poet from Psycho-Sexual Servitude' (review), International Journal of Welsh Writing in English, 5 (2018), 1-3.
Edward Allen, 'Brian Hochman, Savage Preservation: The Ethnographic Origins of Modern Media Technology' (review), Journal of American Studies, 50 (2016), 482-84.
Edward Allen, 'Mad Men, Mad World: Sex, Politics, Style & the 1960s, ed. Lauren M. E. Goodlad, Lilya Kaganovsky, and Robert A.Rushing' (review), Critical Quarterly, 56.1 (2014), 99-102.
Other work includes an opera libretto and a chamber poem, with music in each case by Edwin Hillier. Serpentine; or, The Analysis of Beauty was performed at the Royal College of Music in May 2014, in collaboration with Tête à Tête; and Villanelle followed in December 2015 at St George's, Hanover Square, in collaboration with artists from Handel House.