Dr Fiona Green, Jesus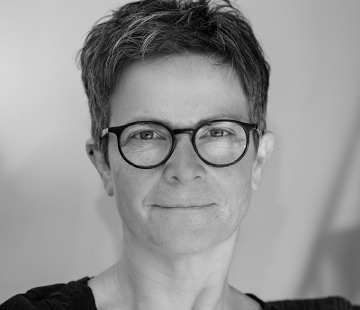 Biographical Information
Associate Professor of American Literature at the Faculty of English.
Director of Studies for Part 2 of the English Tripos at Jesus College
Research Interests
American Poetry and history. Recent projects have attended to relationships between poetry and material culture, whether in the contingencies of publication, especially magazine publication, in figurations of the built environment, or in the acoustic textures of verse itself. My central concern is with the close study of literary texts as complex historical objects.
Areas of Graduate Supervision
I supervise PhD students on nineteenth- and twentieth-century poetry, especially American and modernist poetry, on periodical culture, and on other US and Transatlantic topics in the modern period. I also supervise students for the MPhil in English Studies.
Selected Publications
'"Black Obsidian Diana": Moore, Pound, and the Curation of Race', Yearbook of English Studies 50 (2020): 61-80
'Moore, Pound, Syllabics, and History', Twentieth-Century Literature 63.4 (2017): 427-450
'Moore's Numbers', in 21st-Century Marianne Moore, eds. Elizabeth Gregory and Stacy Carson Hubbard (New York: Palgrave, 2017)
Writing for The New Yorker: critical essays on an American periodical, ed. Fiona Green (Edinburgh: Edinburgh University Press, 2015)
'Marianne Moore and the Hidden Persuaders', in Writing for The New Yorker: critical essays on an American periodical, ed. Fiona Green (Edinburgh: Edinburgh University Press, 2015)
'Form in Modernist Poetry', in The Cambridge History of Modernist Poetry, eds. Alex Davis and Lee M. Jenkins (Cambridge: Cambridge University Press, 2015), pp. 23-35.
'"The Iroquois on the Girders": poetry, modernity, and the Indian ironworker', Critical Quarterly, 55.2 (2013): 2-25
'Elizabeth Bishop in Brazil and The New Yorker', Journal of American Studies 46.4 (2012): 803-829
'"The pitch of the dawn": reading lyric in Jorie Graham's aubades', Genre, 45.1 (2012): 121-142
'Elizabeth Bishop's "In the Village" in The New Yorker', Critical Quarterly, 52.2 (2010): 31-46
'"The Magnitude of their root systems": "An Octopus" and national character', Critics and Poets on Marianne Moore: 'A Right Good Salvo of Barks', eds. Linda Leavell, Cristanne Miller, Robin G. Schulze (Lewisburg, PA: Bucknell University Press, 2005), pp. 137-149
'Achieve Further Through Elegy', in W. S. Graham: speaking towards you, eds. Ralph Pite and Hester Jones (Liverpool: Liverpool University Press, 2004), 132-57
'"Plainly on the other side": Susan Howe's Recovery', Contemporary Literature, 42.1 (2001): 78-101
'Locating the Lyric: Marianne Moore, Elizabeth Bishop and the Second World War', in Locations of literary modernism: region and nation in British and American modernist poetry, eds. Alex Davis and Lee M. Jenkins (Cambridge: Cambridge University Press, 2000), pp. 199-214
'"Your Trouble is Their Trouble": Marianne Moore, Maria Edgeworth and Ireland', Symbiosis, 1.2, (1997): 173-186