Dr Joseph Bitney, Selwyn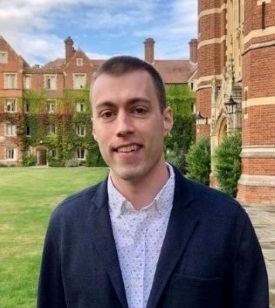 Biographical Information
I am a University Assistant Professor of Post-1900 Anglophone Literature and Culture in the Faculty of English, and a Fellow of Selwyn College. I came to Cambridge from the University of Chicago, where I received my PhD in English Language and Literature in 2020.
My current research focuses on 'melodrama' as a crucial modality of modern fiction and thought. In my book in progress, tentatively titled Passionate Exchanges: Melodrama and the Commodity Form, I propose a new way of thinking about melodrama as a mode in which emotions function more like commodities than like personal, interior 'feelings'.
Research Interests
Classical Hollywood Cinema; Film Criticism and Theory; Melodrama; The Modern Novel
Areas of Graduate Supervision
I would be happy to supervise projects related to Hollywood cinema; film style; film genres; modern American literature and culture (especially from the 1850s to the 1950s); melodrama and sentimentality (in all periods); theories of the novel; history of emotions; modernism in film, painting, and photography.
Selected Publications
'Rethinking the family melodrama: Thomas Elsaesser, Mildred Pierce and the business of family', Screen, 63.3 (2022), 327-45