Dr Lisa Mullen, Faculty of English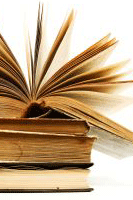 Biographical Information
I am a Teaching Associate in Modern and Contemporary Literature and Film, and a Bye Fellow and Director of Studies at Downing College. I graduated in English from St Edmund Hall, Oxford, before embarking on a career as an arts journalist. I returned to academia in 2009, gaining my MA and PhD at Birkbeck, University of London. After a six-month post-doctoral fellowship at Birkbeck in Medical Humanities, I moved to Worcester College, Oxford, where I spent three years as a Junior Research Fellow.
Here at Cambridge I teach the Modern and Contemporary MPhil seminar 'Green Ink: Landscape, Literature and Ecocriticism', and contribute to the foundation course for the MPhil in American Literature. I am also an affiliate of Cambridge's Centre for Film and Screen Studies.
For Part I of the English Tripos, I teach the following papers: Part 1b: Paper 7B (English Literature and its Contexts, 1870 to the present); Part 2: Paper 1 (Practical Criticism and Critical Practice), Paper 12 (Contemporary Writing), Paper 11 (Prose Forms 1936-1956) and Paper 18 (Literature and Visual Culture). My teaching is particularly focused on literature and medicine, ecocriticism, visual culture, critical theory, and the uncanny.
I am also a regular presenter for BBC R3's arts and ideas flagship programme, Free Thinking, and have written and presented several radio features.
Research Interests
My first monograph, Mid-Century Gothic: The Uncanny Objects of Modernity in British Literature and Culture after the Second World War, traces the uncanny agency and unsettling intimacy of powerful objects in key texts by Sam Selvon, Iris Murdoch, George Orwell, Rose Macaulay, Alan Turing, and Elizabeth Bowen, and films by Powell and Pressburger, the Boulting Brothers, Michael Anderson, and the Free Cinema movement. Among other things, the book examines cultural responses to uncanny medical and other technologies, and includes chapters on prosthetics, medical imaging, radioactivity, and machine intelligence.
My second book, Orwell Unwell: Pathology and the Medical Imaginary in the Fiction and Journalism of George Orwell, is the first study to analyse his work in the light of his medical history, and borrows some of the insights and methodologies of critical medical humanities in order to excavate new readings of Orwell's fiction and journalism. It argues that structures of pathology and therapy informed not only Orwell's subject matter, but his language and style, and had a profound impact on his political concerns about socialism and individual autonomy.
My next research project, 'Zoonotic Panic: Infection, Contamination, and the Animal Pharmakon', will examine contemporary cultural attitudes to zoonosis and the biomedical imbrication of human and non-human animality.
I am also working on an exploration of toxic weeds, elfin fungi, and strange fruit – forms (poetic and vegetal) which sprout on the borderline between the orderly taxonomic procedures of the botanical, and the recalcitrant, untidy, and invasive energies of wild growth.
Selected Publications
Books
Lisa Mullen, Mid-Century Gothic: The Uncanny Objects of Modernity in British Literature and Culture after the Second World War (Manchester: Manchester University Press, 2019).
Lisa Mullen (ed.), Oxford World Classics: Homage to Catalonia by George Orwell (Oxford: Oxford University Press, 2021).
Lisa Mullen, Orwell Unwell: Pathology and the Medical Imaginary in the Fiction and Journalism of George Orwell.
Articles and chapters in books
'Political animals: Aesthetic instability and the revolutionary gaze in the film adaptation of Watership Down', in Watership Down edited by Catherine Lester (London: Bloomsbury, 2022). In press.
'Reeling and writhing in Benjamin's Arcades: The curious case of the girl who wasn't there', in Modernism in Wonderland, edited by Michelle Witen (London: Bloomsbury, 2022). In press.
'"That's not writing, that's typewriting": Machines and masculinity from Cummings to Kerouac', in Thanks for Typing, edited by Juliana Dresvina (London: Bloomsbury, 2021).
'Orwell's literary context, 1890-1950', in The Cambridge Companion to George Orwell's Nineteen Eighty-Four (Cambridge: Cambridge University Press, 2020).
'"Sound, substantial flesh and blood"? The redundancy of the body in T. S. Eliot's 'East Coker' (1940) and Michael Powell and Emeric Pressburger's The Life and Death of Colonel Blimp (1943)', Twentieth Century Literature 66:1 (Spring 2020). In press.
'"The few cubic centimetres inside your skull": A neurological reading of Orwell's Nineteen Eighty-Four', BMJ Medical Humanities 45 (2019), 258-266.
'Orwell's tattoos: Skin, guilt and magic in '"Shooting an Elephant" (1936)', Humanities, 7:4 (2018), 124.
'The architecture of visibility: Blitzed modernism in Orwell's Nineteen Eighty-Four', George Orwell Studies 1:2 (2017), 13-28.
'"The end of all our exploring": Poetic inscription at the 2012 London Olympics and the 1951 Festival of Britain', in Spatial Perspectives: Literature and Architecture, edited by Terri Mulholland and Nicole Sierra (Oxford: Peter Lang, 2015).