Prof Peter De Bolla, King's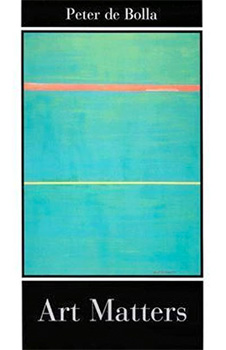 Biographical Information
Peter de Bolla has been Professor of Cultural History and Aesthetics since 2009. He has been a visiting Professor in Siegen, at Vanderbilt and New York University. Between 2014-2018 he was Director of the Cambridge Concept Lab.
Research Interests
Eighteenth Century British cultural history; the history of aesthetics; conceptual history; philosophical aesthetics; digital knowledge.
Areas of Graduate Supervision
Eighteenth century literature; Wordsworth; visual culture of the enlightenment; topics in the history and theory of criticism, especially Kant, Post Structuralism, Cavell; the history of concepts.
Selected Publications
The Architecture of Concepts: The Historical Formation of Human Rights, Fordham University Press, 2013
Aesthetics and the Work of Art, Ed. Peter de Bolla and Stefan Uhlig, Palgrave, 2008
The Fourth of July and the Founding of America, Profile Books, 2007
Land, nation and culture 1740-1840: Thinking the Republic of Taste, Ed. Peter de Bolla, Nigel Leask and David Simpson, Palgrave Macmillan, 2005
The Education of the Eye: painting, landscape and architecture in eighteenth-century Britain, Stanford University Press, 2003
Art Matters, Harvard University Press, 2001
The Sublime: A Reader in British Eighteenth-Century Aesthetic Theory, Ed. Peter de Bolla and Andrew Ashfield, Cambridge University Press, 1996
The Discourse of The Sublime: Readings in History, Aesthetics and the Subject, Blackwell, 1989
Harold Bloom: Towards Historical Rhetorics, Routledge, 1988; reissued 2014