Dr Scott Annett, Robinson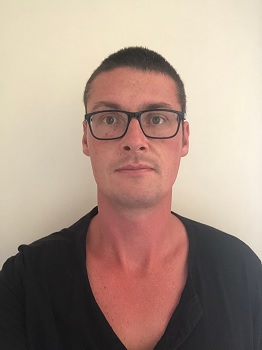 Biographical Information
I am a College Lecturer in English and a Fellow at Robinson College. I teach both Practical Criticism and the Medieval papers at Parts I and II, as well as Tragedy and the Shakespeare paper. I am also an Affiliated Lecturer in the Faculties of Divinity and Italian. I particularly enjoy teaching Part I, Paper 2 and Part I, Paper 3, addressing a wide range of Medieval English, Anglo-Norman and Latin texts, and I have specific interests in translation, the interconnections between theology and literature, and the ways in which genre can inflect the questions posed by literary works. I have also experience teaching Early Modern authors such as Tasso, Ariosto, Wyatt, More, Spenser and Petrarch, and in the past I have worked on the relationship between Shakespeare's The Tempest and Giovanni Battista Guarini's Il Pastor Fido.
Research Interests
I am currently working on the relationships between literature, rhetoric, and both expressions of, and responses to, emotion in the Medieval period. More specifically, this work is structured around the intersections between Virgilian 'pietas', Dantean 'pietà' and Chaucerian 'pitee', in turn exploring the role of the vernacular (and translation) in the formation of community.
Areas of Graduate Supervision
I can supervise MPhil work in the fields mentioned above under 'Research Interests'.
Selected Publications
'"Una veritade ascosa sotto bella menzogna": Dante's Eclogues and the World Beyond the Text' in Italian Studies, vol.68, n.1, March 2013
'Practical Criticism in English Literature Studies and the Transition to University: Developing Crafty or Creative Readers?' in Cambridge Open-Review Educational Research e-Journal (Vol 1, No 2), September 2015

'A Weakening Syntax:

How It Is

with Samuel Beckett's Prose Poetry' in

British Prose Poetry: The Poems without Lines

, ed. Jane Monson

(Palgrave: 2018)

"A Simple Sucking of the Teeth": Beckett, Dante and the "Risus Purus" in Bibliotheca Dantesca: Journal of Dante Studies (Volume 2, 2019)