Dr Zoe Svendsen, Faculty of English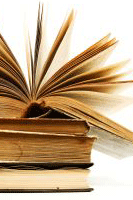 Biographical Information
Zoë Svendsen is Lecturer in Drama and Performance in the Faculty of English, University of Cambridge. As director of METIS, Zoë creates research-driven interdisciplinary performance-as-research projects exploring contemporary political subjects, including the Artsadmin Green Commission, WE KNOW NOT WHAT WE MAY BE (Barbican Centre 2018), an installation imagining living under alternative economic conditions; World Factory, exploring consumer capitalism through the lens of the global textile industry (UK tour; shortlisted for the Berlin Theatertreffen Stückemarkt 2016); 3rd Ring Out, an emergency-planning-style 'rehearsal' for climate crisis (TippingPoint Commission Award; UK tour). As dramaturg Zoë collaboratively rethinks classic texts for the contemporary stage, including: A Midsummer Night's Dream, Measure for Measure and The Changeling (Young Vic); Miss Julie (Aarhus Theatre, Denmark); Macbeth and Arden of Faversham (Royal Shakespeare Company); Edward II (National Theatre). Zoë is artistic associate at the New Wolsey Theatre, Ipswich, where she is leading a programme exploring the representation of women in plays; and an honorary research fellow at Birkbeck's Centre for Contemporary Theatre. In 2014-15 Zoë was artist-in-residence at the Max Planck Institute for the History of Science, Berlin; in 2016-17 was selected to participate in the Future Scenarios 'networked residency' of the Culture and Climate Change project, supported by the Jerwood Charitable Foundation, the Open University, and Sheffield University; and was artist-in-residence at the Cambridge Conservation Initiative in 2018.
Research Interests
Practice-as-research; the relationship between politics and art; ecology and the arts, particularly in relation to questions of representation; attention and dramaturgy.
Areas of Graduate Supervision
Dramaturgy, theatre, performance - with a particular emphasis on politics in the contemporary.
Selected Publications
I primarily undertake practice-led research, which is archived at www.metisarts.co.uk - including participatory performances WE KNOW NOT WHAT WE MAY BE (2016-2018) World Factory (2013-17) and 3rd Ring Out (2010-11)
World Factory: The Game [with Simon Daw] (London: Nick Hern Books, 2017)
'The Dramaturgy of Spontaneity: Improvising the Social in Performance' in Improvisation and Social Aesthetics, Georgina Born, Eric Lewis and William Straw (Durham NC: Duke University Press, 2017)
'World Factory' in Capitalism on the Edge (Murray Edwards, 2017)
'World Factory' in Performance Research: On Game Structures, vol. 21, no. 4 (September 2016), 137-39
'World Factory' in Dark Mountain: Technê, Issue 8 (October 2015), pp. 204-08.
'The Politics of Conversation: an introduction to World Factory', Interventions: Contemporary Theatre Review online (October 2015) (accompanied by short articles on World Factory from different disciplinary perspectives: Birkbeck College's Alex Colás (International Relations), Wendy Hein (Marketing), Kate Maclean (Social Geography), Joel McKim (Media and Cultural Studies) and Fintan Walsh (Theatre and Performance Studies) critically respond to the work's themes.

http://www.contemporarytheatrereview.org/2015/world-factory/
'In Conversation' with Nick Drake, Kate Fletcher, and Caspar Henderson in Culture and Climate Change: Narratives, eds. Joe Smith, Renata Tyszczuk, and Robert Butler (Cambridge, UK: Shed, 2014), pp. 70-79
'Rehearsing for a climate-changed future: practising not preaching for environmental accountability', co-authored with Lucy Neal (founder of London International Festival of Theatre), Research in Drama Education: The Journal of Applied Theatre and Performance, Vol. 17, Issue 2, 2012, 289-306
'The intermedial international: Luk Perceval directs Chekhov's Platonov at the Schaubühne am Lehniner Platz, Berlin 2006' in Making Contemporary Theatre: International Rehearsal Processes, Jen Harvie and Andy Lavender (Manchester: MUP, 2010) pp. 222-41