2013
In the commentary section, the best candidates made some good, focused reference to relevant passages elsewhere in the text. But such reference should not be at the expense of really close attention to multiple features of the passage actually given. What is needed here is det
ailed commentary on rhetoric, style, metrics and voice; candidates should not just focus on the most obvious feature (in the case of Troilus and Criseyde this year, for example, an image). While some questions here require only a brief answer, there is always at least one that demands an answer of real substance.
2012
[The strongest] candidates tended to perform as well on Section A as on the other sections of the paper, producing accurate, fluid translations, and substantial commentaries. At the other end of the grade scale, Section A tended to be done badly. Candidates are reminded that this section constitutes 25% of the overall grade, and the standard of translation and the length of the commentary answers should reflect this. Where passages have been set for commentary, some precision in the response is required. A vague sense of 'God's love' is not, for example, an adequate understanding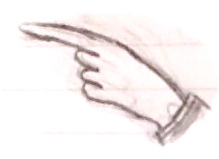 of Passus XVIII and XIX of Piers Plowman. Similarly, where the question asks for a specific aspect to be examined in the commentary, candidates must ensure that they do so. 
2011
This was the second year of Section A in its new format, where compulsory translation of the Gawain set-text goes along with a partial translation and commentary exercise on either Piers Plowman or Troilus and Criseyde…The Troilus passage was attempted by approximately two thirds of candidates, although the Chaucer and Langland passages seemed to be found equally challenging and neither was done appreciably better than the other. It is worth remembering that Section A carries 25% of the marks for the paper, and so appropriate preparation for this Section will bring its reward. There was considerable variation in the fullness of answers to the stylistic commentary question on both Piers and Troilus. 
It is unlikely that a satisfactory answer can be contained in the laconic few sentences offered by some scripts, while some other candidates risked misallocating their time by providing very extensive essays, where something between these two extremes is more likely to meet the requirements of the Section.
2010
Commentary questions on Piers Plowman and Troilus and Criseyde (a style of question new this year) also produced some excellent answers. There was variety in approach here,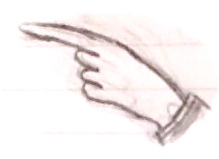 with some candidates showing detailed knowledge of grammar or syntax, and others thinking analytically about the literary features of the passages. Both types of answer were rewarded when done well, and some candidates showed they had both skills.