Dr Amy Morris, Faculty of English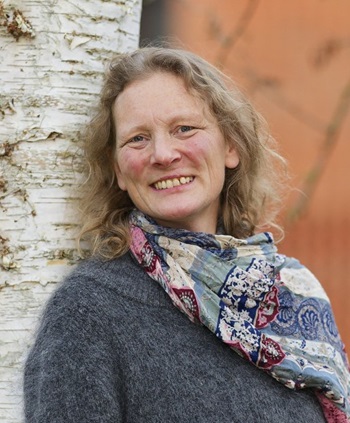 Research Interests
English and American literature of the early modern period, especially New England puritan writing. Publications include Popular Measures: Poetry and Church Order in Seventeenth-Century Massachusetts (University of Delaware Press, 2005) and articles on early American religious lyrics in a colonial perspective, and the literature of the American revolutionary period. Other interests include modern American literature and culture, in particular the work of Mina Loy.
Areas of Graduate Supervision
Early American writing, especially poetry. Sermons and treatises, diaries and autobiography, captivity narratives, early histories, transatlantic polemic, promotional literature, natural history. Print and manuscript culture. Anne Bradstreet, Michael Wigglesworth, Edward Taylor, Benjamin Tompson, the Mathers and their contemporaries; popular verse, including funeral elegies, Psalters and ballads. Transatlantic/comparative colonial literature 1600-1750. Also Mina Loy and her milieu; representations of homelessness in American literature. Contributes to teaching and/or supervision for the American MPhil.
Selected Publications
Amy Morris, "Shakespeare in Colonial America", The Shakespeare Encyclopedia, ed. Patricia Parker Greenwood, forthcoming
"Geomythology on the colonial frontier: Edward Taylor, Cotton Mather and the Claverack giant", William and Mary Quarterly 70.4 (October 2013), 701

–724.

"'You should have disappeared years ago'— the poetics of cultural disappearance in Mina Loy's late poems", Critical Quarterly 55.2 (July 2013): 81

–

104.

Amy Morris, "New England Writing in a Material World" (review) William and Mary Quarterly 67 2010:587-593.
Amy Morris, "The Art of Purifying: The Bay Psalm Book and Colonial Puritanism", Early American Literature 42.1, 2007, 107-130
Amy Morris, "Michael Wigglesworth"; "The Day of Doom"; "American Puritan Writing", The Literary Encyclopaedia, ed. Robert Clark et al, On-line (www.LiteraryEncyclopaedia.com), 2006
Amy Morris, "Plainness and Paradox: Colonial Tensions in the Early New England Religious Lyric", Companion to the Literatures of Colonial America, ed. Susan Castillo and Ivy Schweitzer, Blackwell, 2005, 500-516
Amy Morris, Popular Measures: Poetry and Church Order in Seventeenth-Century Massachusetts, University of Delaware Press / Associated University Presses, 2005
Amy Morris, "Literature of the American Revolution: the Representative Voice", The Cambridge Quarterly 26, 1997, 19-41