Dr Beryl Pong, Jesus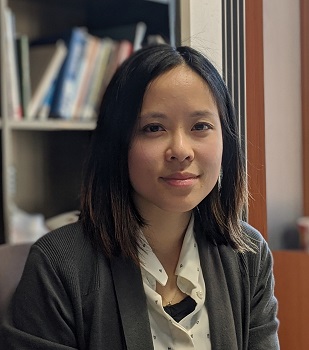 Biographical Information
I am a Research Fellow at Jesus College. Previously, I was a Social Sciences and Humanities Research Council Postdoctoral Fellow at the University of Toronto, as well as a Scholar in Residence at Bader International Study Centre, Herstmonceux Castle. In addition to the University of Cambridge, I have taught at the University of Waterloo and the University of Guelph.
I completed my undergraduate degree at Queen's University in Canada, my M.Sc at the University of Edinburgh, and my Ph.D at Murray Edwards College, Cambridge.
Research Interests
20th- and 21st-century literature; modernism and late modernism; wartime cultural production; narrative theory; short fiction studies; cultural history; visual culture, especially film and photography.
I am currently completing a literary-cultural history of time surrounding the Blitz on London, For the Duration: British Literature and Culture in Blitz-Time. I have also begun a second project, a study of semicolonial modern short fiction.
I am an editor for the 20th-Century and Contemporary Literature Section of Literature Compass.
Selected Publications
'The short story and the "little magazine".' In The Edinburgh Companion to the Short Story in English. Ed. Adrian Hunter and Paul Delaney. Edinburgh: Edinburgh UP, expected 2016.
'The Archaeology of Childhood in Rose Macaulay's The World My Wilderness.' Journal of Modern Literature 37.3 (Spring 2014): 92-110.
'La France a l'heure Anglaise: Embodied Timescapes and Occupied Landscapes in Storm Jameson's Cloudless May.' Literature & History 23.1 (Spring 2014): 33-48.
'Olivia Moaning.' Rev. of Olivia Manning: A Woman at War by Deirdre David and Imperial Refugee: Olivia Manning's Fictions of War by Eve Patten. Women: A Cultural Review 24.4 (December 2013): 371-3.
'The Globalisation of Time.' Rev. of The Cosmic Time of Empire: Modern Britain and World Literature by Adam Barrows. The Cambridge Quarterly 41.3 (September 2012): 389-95.