Dr Bonnie Lander Johnson, Selwyn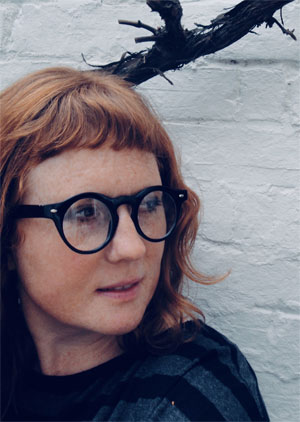 Biographical Information
I received my BA and MA from Sydney and Melbourne Universities before coming to Oxford on a Clarendon scholarship for my DPhil, which was supervised by Sharon Achinstein and Laurie Maguire. I taught briefly at Oxford before taking up a Lectureship and Fellowship at Selwyn, where I am Director of Studies for Part I, and an Affiliated Lectureship at the English Faculty. In Part I of the English Tripos I teach Shakespeare, Renaissance Literature, and Practical Criticism and in Part II, I teach Tragedy and Shakespeare in Performance. I supervise dissertations across these subjects.
Research Interests
My first monograph, Chastity in Early Stuart Literature and Culture, traced the medical, theological, literary, and revoltionary uses of chastity from The Winter's Tale to the death of Charles I. It argued, among other things, that court 'performances', including royal birthing ceremonies, need to be considered part of the same debate as political and theological pamphlets. I am now editing Blood Matters, a collection of interdisciplinary essays as part of the Wellcome-Trust funded Blood Project. My current writing project covers Shakespeare, botany, gender, and the intersection between the theatre, early modern health 'industries', and the aestheticised consumption of medical products and practices.
My research covers Shakespeare; Ford; Webster; Milton; gender; genre; early modern medical, theological, and political history; gardens; domestic arts; birth and midwifery; court masques; Tudor and Stuart Petrarchism; material cultures; environmental humanities; medical humanities; and English performance of all kinds.
Areas of Graduate Supervision
Any of the above
Selected Publications
Chastity in Early Stuart Literature and Culture (Cambridge University Press, 2015). Featured here: The Language and Literature of Chastity
'The Bloody Truth', Bulletin of the Society of Renaissance Studies XXXI (2014), 11-13.
'Interpreting the Person: Tradition, Conflict, and Cymbeline's Imogen,' Shakespeare Quarterly 59:2 (2008), 156-184. http://muse.jhu.edu/journals/shakespeare_quarterly/v059/59.2.lander.html
'The Convention of Innocence and Sir Gawain and the Green Knight's Literary Sophisticates,' Parergon: Journal of the Australian and New Zealand Association for Medieval and Early Modern Studies 24:1 (2007), 41-66. http://muse.jhu.edu/journals/parergon/v024/24.1lander.html
'Critical Relationships: Sense & Sensibility on Page and Screen,' Sensibilities 32 (2006).
Forthcoming:
(with Eleanor Decamp, eds. and introduction) Blood Matters (University of Pennsylvania Press).
'Romeo and Juliet's Tragedy of "Green" Desire and Corrupted Blood', Blood Matters (University of Pennsylvania Press).
'Visions of Soil and Body Management: The Almanac in Richard II', in Hilary Eklund (ed.), Ground-Work: Soil Science in Renaissance Literature (Duquesne University Press, 2017).
(with Beth Dubow) 'Allegories of Creation: Glassmaking, Forests and Fertility in Webster's The Duchess of Malfi', Renaissance Drama (2017).