Dr Rachel E Holmes, Faculty of English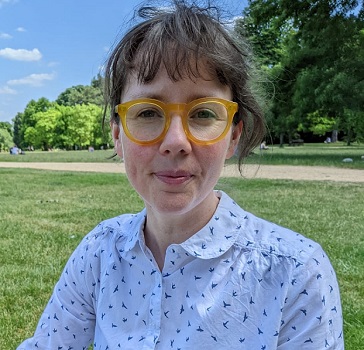 Biographical Information
Rachel E. Holmes is a Research Associate on the ERC-funded project Crossroads of Knowledge in Early Modern England: the Place of Literature co-hosted by CRASSH and the Faculty of English, and a Junior Research Fellow of Wolfson College.
She works transnationally on early modern European Law and Literature, with a particular focus on marriage, contractual faith, rhetoric, and the difficult status of proof in sexual matters. She is currently revising for publication a monograph on clandestine contracts in early modern European law and literature, which argues that the popularity of the clandestine marriage plot in literature corresponds closely to developments and emerging conflicts in matrimonial and contract law.
As a Research Associate on Crossroads of Knowledge, she is working on a new project that explores the keen social interest in early modern Europe in the high stakes of defining and distinguishing rape from other kinds of sexual contracts. She is also a co-ordinator of the Centre for Mediaeval and Early Modern Law and Literature, an international Law and Literature network.
Research Interests
tory; Literary
Adaptation; Renaissance Drama; Law; Rhetoric; Early Modern Literatur
e; History of
Sexuality
Early modern literary culture; Shakespeare and Renaissance drama; rhetoric; poetics; interdisiplinarity; literary adaptation and translation; philology; Legal History; History of Sexuality; and pedagogy.
Selected Publications
In Pursuit of Truth: Law and Emotion in Early Modern Europe, ed. and introd. with Toria A. Johnson. Forum for Modern Language Studies 54:1 (Online publication December 2017; Forthcoming January 2018). Special issue https://doi.org/10.1093/fmls/cqx085
'What's the Matter? Murderous Husbands and "Adulterous" Wives in Early Modern Drama.' In In Pursuit of Truth: Law and Emotion in Early Modern Europe, ed. and introd. with Toria A. Johnson. Forum for Modern Language Studies 54:1 (Online publication December 2017; Forthcoming January 2018). Article https://doi.org/10.1093/fmls/cqx078
'Paul Raffield, The Art of Law in Shakespeare.' Review of English Studies (Forthcoming 2018). Book/Film/Article review
'Christopher N. Warren, Literature and the Law of Nations, 1580–1680. Oxford: Oxford University Press, 2015. ix + 286 pp. £55.00. ISBN: 978-08719342 (hb).' Renaissance Studies 31:3 (Online publication January 2016; in print June 2017). Book/Film/Article review http://onlinelibrary.wiley.com/wol1/doi/10.1111/rest.12217/full