Dr Sarah Dillon, Faculty of English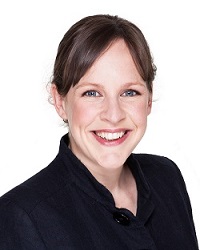 Biographical Information
I read English at Clare College, Cambridge, graduating in 1998. I went on to gain an M.A. in Philosophy and Literature from the University of Warwick in 1999 and a D.Phil. in English from the University of Sussex in 2004. I taught at the University of St Andrews for eight years, from 2006-2014, first as a Lecturer and then Senior Lecturer in Contemporary Literature. I took up my current post as University Lecturer in Literature and Film in the English Faculty at Cambridge in 2014.
I am a member of the Faculty of English's Contemporaries research group and sit on the management committee of the interdisciplinary Cambridge Centre for Film and Screen. More widely, I am the General Editor of the book series Gylphi Contemporary Writers: Critical Essays and Chair (Elect) of the British Association for Contemporary Literary Studies. I also serve on the editorial boards of C21: Journal of Twenty-First Century Writing and Fantastika.
I am committed to engaging with audiences outside of the academy: I am the Cambridge School of Arts and Humanities' Academic Champion for Public Engagement and sit on the University of Cambridge's Public Engagment Advisory Group. In 2013 I was selected as an Arts and Humanities Research Council / BBC Radio 3 New Generation Thinker. I currently present two ongoing radio series: Literary Pursuits on BBC Radio 3, and Close Reading on BBC Radio 4's Open Book. Details of all my public and media activities can be found on my website and blog.
Email: sjd27 [at] cam.ac.uk
Research Interests
I am a feminist literary and film critic and theorist. My research field is twentieth and twenty-first century British and North American literature and film, and continental philosophy. My diverse research interests are united by a consistent analysis of forms of intimacy. My first monograph, The Palimpsest: Literature, Criticism, Theory (2007), argues that the metaphor of the palimpsest – a parchment or other writing surface on which otherwise unrelated texts become intimate due to reuse – provides a structure for thinking anew about history, subjectivity, temporality, textuality and sexuality. My second monograph, Queer Intimacies: Deconstruction ∩ Feminism ∩ Film (forthcoming 2018), explores the intimacy between the three discourses of its subtitle in order to develop and perform the possibilities of a queer feminist deconstructive film criticism, whilst also challenging, where necessary, Jacques Derrida's thinking about gender, sexuality, film and the visual. In addition to the research areas evidenced in my first two monographs, my essays, edited books and current book project trace another field of interest in science fiction and the intimate relationship between science, film and literature, the present and the future, and humanity and our political, social and ecological environments.
I am currently working on Feminist Science Fiction Film, a book that seeks to establish the history, present and possible futures of the genre and in doing so to reconceive what cinematic SF is and what it can do. I am also about to publish a range of essays which address the figurative and conceptual power of reproduction in contemporary sf, including: an essay on contemporary feminist dystopias; an exploration of maternity in M. John Harrison's Kefahuchi Tract trilogy; and, a reading of David Mitchell's Cloud Atlas and its film adaptation in the context of social science theories of cultural evolution.
Areas of Graduate Supervision
I am currently supervising doctoral projects on: object intelligence in literary, popular and scientific writings of the late nineteenth and early twentieth centuries; the representation of gender and sexual diversity in young adult fiction; and, the aestheticisation of failure in contemporary cultural theory and production. Whilst at St Andrews, I supervised PhDs on Ian McEwan and phenomenology; sex in contemporary literature; William Gibson and the gestalt; literature of the anthropocene; and contemporary dystopian fiction. I am interested in supervising graduate students working on twentieth and/or twentieth-first century literature and/or film who share any of my research interests and who combine close reading with theoretical literacy
Selected Publications
A full list of publications, including links to open access versions, journalism, reviews and radio broadcasts, can be found at www.drsarahdillon.com
Authored Books
Feminist Science Fiction Film (in preparation).
Queer Intimacies: Deconstruction ∩ Feminism ∩ Film (Edinburgh: Edinburgh University Press, forthcoming 2018).
The Palimpsest: Literature, Criticism, Theory (London: Continuum, 2007).
Edited Books and Journal Special Issues
'Imagining Derrida', Special Issue of Derrida Today 10:2 (forthcoming Nov 2017), ed. with John Schad.
Maggie Gee: Critical Essays, ed. with Caroline Edwards (Canterbury: Gylphi, 2015).
David Mitchell: Critical Essays, ed. (Canterbury: Gylphi, 2011).
Essays
'The Trouble with Being Bone Clocks: On the Fiction of David Mitchell', in The Routledge Companion to Twenty-First Century Fiction, ed. Daniel O'Gorman and Robert Eaglestone (London: Routledge, forthcoming 2018).
'Derrida and the Question of "Woman"', in Derrida and Queer Theory, ed. Michael O'Rourke (Brooklyn: Punctum Books, forthcoming 2017).
'Literary Equivocation: Reproductive Futurism and The Ice People', in Maggie Gee: Critical Essays, ed. Sarah Dillon and Caroline Edwards (Canterbury: Glyphi, 2015), pp. 101-132.

'Beyond the Blue: The Sorrowful Joy of Gee', with Caroline Edwards, in Maggie Gee: Critical Essays, ed. Sarah Dillon and Caroline Edwards (Canterbury: Glyphi, 2015), pp. 1-29.
'"Talking about the same questions but at another rhythm": Deconstruction and Film', in The First Sail: The Cinema of J. Hillis Miller, ed. Dragan Kujundzic (Open Humanities Press/University of Michigan Online Publications, 2015), pp. 86-101. Open access available here.
'Cinematic Incorporation: Literature in My Life Without Me', Film Philosophy 19 (2015): 55-66. Open access available here.
'It is a Question of Words, Therefore': Becoming-Animal in Michel Faber's Under the Skin', Science Fiction Studies 38:1 (2011), 134-54. Open access available here.
'Chaotic Narrative: Complexity, Causality, Time and Autopoiesis in David Mitchell's Ghostwritten', Critique 52:2 (2011), 135-62. Open access version, and link to official publication, available here.
'Introducing David Mitchell's Universe: A Twenty-First Century House of Fiction', in David Mitchell: Critical Essays, ed. Sarah Dillon (Canterbury: Gylphi, 2011), pp. 3-23.
'Time for the Gift of Dance' in Sex, Gender and Time in Literature and Culture, ed. Ben Davies and Jana Funk (Basingstoke: Palgrave Macmillan, 2011), pp. 109-131.
'Imagining Apocalypse: Maggie Gee's The Flood', Contemporary Literature 48:3 (2007), 374-97.
'Palimpsesting: Reading and Writing Lives in H.D.'s Palimpsest', Critical Survey, Special Issue: Modernist Women Writers Using History, ed. Ann Heilmann and Mark Llewllyn, 19:1 (2007), 29-39. Open access version, and link to official publication, available here.
'Life After Derrida: Anacoluthia and the Agrammaticality of Following', Research in Phenomenology 36 (2006), 97-114. Open access version, and link to official publication, available here.
'Re-inscribing De Quincey's Palimpsest: The Significance of the Palimpsest in Contemporary Literary and Cultural Studies', Textual Practice 19:3 (2005), 243-263.