Dr Sarah Dillon, Faculty of English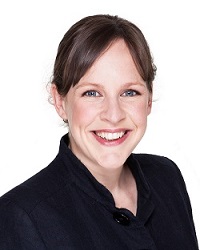 Biographical Information
I read English at Clare College, Cambridge, graduating in 1998. I went on to gain an M.A. in Philosophy and Literature from the University of Warwick in 1999 and a D.Phil. in English from the University of Sussex in 2004. I taught at the University of St Andrews for eight years, from 2006-2014, first as a Lecturer and then Senior Lecturer in Contemporary Literature. I took up my present post as University Lecturer in Literature and Film in the English Faculty at Cambridge in 2014. I am currently the Director of the Cambridge AHRC Doctoral Training Partnership, within the School of Arts and Humanities.
I am a member of the Faculty of English's Contemporaries research group and the interdisciplinary Cambridge Centre for Film and Screen. More widely, I am the General Editor of the book series Gylphi Contemporary Writers: Critical Essays and Chair of the British Association for Contemporary Literary Studies. I also serve on the editorial boards of C21: Journal of Twenty-First Century Writing and Fantastika.
I am committed to engaging with audiences outside of the academy. In 2013 I was selected as an Arts and Humanities Research Council & BBC Radio 3 New Generation Thinker. I now broadcast regularly on BBC Radio 3 and Radio 4 and present two ongoing series: Literary Pursuits on Radio 3, and Close Reading on Radio 4's Open Book. I also brokered and manage the University of Cambridge's partnership with the BBC on the National Short Story Award, and with the BBC and First Story on the Young Writers' Award and Student Critics' Award.
Details of all my public and media activities can be found on my website and blog.
Email: sjd27 [at] cam.ac.uk
Research Interests
I am a feminist literary and film critic and theorist specialising in twentieth and twenty-first century British and North American literature and film, and continental philosophy. Across my diverse research interests, I analyse and theorise forms of intersection, interconnection and intimacy in order to make arguments for the specific modes of thought and knowledge offered by literature and cinema. My first monograph, The Palimpsest: Literature, Criticism, Theory (2007), combines close readings of literary texts by Arthur Conan Doyle, D.H. Lawrence, H.D., Umberto Eco and Ian McEwan with theoretical engagements with Abraham and Torok, Butler, Derrida, Genette, Heidegger, Kristeva and Riffaterre. It does so in order to argue that the metaphor of the palimpsest, and the theory of palimpsestuous relationality developed out of it, provide a conceptual structure for thinking anew about history, subjectivity, temporality, textuality and sexuality.
My second monograph, Deconstruction, Feminism, Film (2018), is an active work of film philosophy, performing its general philosophical work through singular close readings and placing key deconstructive visual texts within their cinematic as well as philosophical contexts. Employing a dual feminist methodology of critique and generation, the book balances careful elaboration of the possibilities Derrida's work offers to feminist and film thought with detailed critique of his thinking about gender, sexuality, film and the visual. In doing so, it theorises and performs the possibilities of a deconstructive feminist film critical practice as well as offering new feminist theories of key concerns of film studies including spectatorship, realism vs artifice, narrative, adaptation, auto/biography, and the still.
My current research is focused on the intersections of literature, film and science, and continues my commitment to interdisciplinarity, to interrogating the importance of narrative, and to humanities scholarship that intervenes in contemporary public issues. I am co-Project Lead of the AI Narratives project (2017-2020), in conjunction with the Royal Society, at the Leverhulme Centre for the Future of Intelligence. The project is investigating the representation of AI in fictional, cinematic and other cultural narratives and the effects of these on the development, reception and regulation of artificial intelligence. The project held four exploratory workshops in 2017-18 from which a joint report with the Royal Society will be published in Autumn 2018. The project's first joint academic publication, AI Narratives: A History of Imaginative Thinking about Intelligent Machines (forthcoming 2020) is in preparation. Including contributions from the leading scholars of AI in the Humanities and Social Sciences, the book presents core themes in over two thousand years of imagining artificial intelligence, and explores the significance of these narratives for the research and reception of this technology. The book proposes that these imaginings offer a crucial epistemic site for thinking through the key issues and concerns in contemporary debates around AI. The book focuses on the Anglo-Saxon narratives that have influenced the culture in which much of the current leading AI development is taking place. We are now expanding the scope of our enquiry to global AI Narratives, planning a series of workshops in 2018-19 on the different continents in order to explore how diverse religious, linguistic, philosophical, literary and cinematic traditions have led to diverging contemporary conceptions of intelligent machines. The first workshop will be held in Japan in September 2018. Individually, I am carrying out research into the influence of imaginative literature on AI researchers, part of the preparation for my next monograph - Narrative Knowledge: Literature and Artifical Intelligence. This book aims to make a contemporary intervention into the longstanding debate about the epistemic value of literature through an analysis of the way in which narrative functions as a form of knowing and thinking in artificial intelligence science and fiction.
Areas of Graduate Supervision
I am currently supervising doctoral projects on: object intelligence in literary, popular and scientific writings of the late nineteenth and early twentieth centuries; the representation of gender and sexual diversity in young adult fiction; and, the aestheticisation of failure in contemporary cultural theory and production. Whilst at St Andrews, I supervised PhDs on Ian McEwan and phenomenology; sex in contemporary literature; William Gibson and the gestalt; literature of the anthropocene; and contemporary dystopian fiction. I am interested in supervising graduate students working on twentieth and/or twentieth-first century literature and/or film who share any of my research interests and who combine close reading with theoretical literacy.
Selected Publications
A full list of publications, including links to open access versions, journalism, reviews and radio broadcasts, can be found at www.drsarahdillon.com.
Books
Narrative Knowledge: Literature and Artificial Intelligence (in preparation).
AI Narratives: A History of Imaginative Thinking about Intelligent Machines, ed. with Stephen Cave and Kanta Dihal (forthcoming 2020).
Deconstruction, Feminism, Film (Edinburgh: Edinburgh University Press, 2018).
Maggie Gee: Critical Essays, ed. with Caroline Edwards (Canterbury: Gylphi, 2015).
David Mitchell: Critical Essays, ed. (Canterbury: Gylphi, 2011).
The Palimpsest: Literature, Criticism, Theory (London: Continuum, 2007).
Journal Special Issues
'Imagining Derrida', Special Issue of Derrida Today 10:2 (2017), ed. with John Schad.
Articles and Essays
'The Governance of AI', with Michael Dillon, in AI Narratives: A History of Imaginative Thinking about Intelligent Machines, ed with Stephen Cave and Kanta Dihal (forthcoming 2020).
'Empowerment Under Threat: Naomi Alderman's The Power', in Empowering Contemporary Fiction, ed. Ralf Hertel and Eva-Maria Schmitz (forthcoming 2019).
'Feminist Dystopian Writing', in New Feminist Studies: Twenty-First Century Critical Interventions, ed. Jennifer Cooke (Cambridge: Cambridge University Press, forthcoming 2019).
'English and the Public Good', in English: Shared Futures, ed. Robert Eaglestone and Gail Marshall (Martlesham: Boydell and Brewer, forthcoming 2018).
'The Trouble with Being Bone Clocks: On the Fiction of David Mitchell', in The Routledge Companion to Twenty-First Century Fiction, ed. Daniel O'Gorman and Robert Eaglestone (London: Routledge, forthcoming 2018).
'On the Influence of Literature on Science', Configurations 26:3 (2018), Special Joint Issue with Journal of Literature and Science: State of the Unions (Part 2): 311-16.
'The Horror of the Anthropocene', C21 Literature: Journal of 21st Century Writings 6:1 (2018), Special Issue: The Literature of the Anthropocene. Open access, available here.
'Derrida and the Question of "Woman"', in Derrida and Queer Theory, ed. Christian Hite (Brooklyn: Punctum Books, 2017), pp. 108-130. Open access, available here.
'Literary Equivocation: Reproductive Futurism and The Ice People', in Maggie Gee: Critical Essays, ed. Sarah Dillon and Caroline Edwards (Canterbury: Glyphi, 2015), pp. 101-132.

'Beyond the Blue: The Sorrowful Joy of Gee', with Caroline Edwards, in Maggie Gee: Critical Essays, ed. Sarah Dillon and Caroline Edwards (Canterbury: Glyphi, 2015), pp. 1-29.
'"Talking about the same questions but at another rhythm": Deconstruction and Film', in The First Sail: The Cinema of J. Hillis Miller, ed. Dragan Kujundzic (Open Humanities Press/University of Michigan Online Publications, 2015), pp. 86-101. Open access, available here.
'Cinematic Incorporation: Literature in My Life Without Me', Film Philosophy 19 (2015): 55-66. Open access, available here.
'It is a Question of Words, Therefore': Becoming-Animal in Michel Faber's Under the Skin', Science Fiction Studies 38:1 (2011), 134-54. Open access, available here.
'Chaotic Narrative: Complexity, Causality, Time and Autopoiesis in David Mitchell's Ghostwritten', Critique 52:2 (2011), 135-62. Open access version, and link to official publication, available here.
'Introducing David Mitchell's Universe: A Twenty-First Century House of Fiction', in David Mitchell: Critical Essays, ed. Sarah Dillon (Canterbury: Gylphi, 2011), pp. 3-23.
'Time for the Gift of Dance' in Sex, Gender and Time in Literature and Culture, ed. Ben Davies and Jana Funk (Basingstoke: Palgrave Macmillan, 2011), pp. 109-131.
'Imagining Apocalypse: Maggie Gee's The Flood', Contemporary Literature 48:3 (2007), 374-97.
'Palimpsesting: Reading and Writing Lives in H.D.'s Palimpsest', Critical Survey, Special Issue: Modernist Women Writers Using History, ed. Ann Heilmann and Mark Llewllyn, 19:1 (2007), 29-39. Open access version, and link to official publication, available here.
'Life After Derrida: Anacoluthia and the Agrammaticality of Following', Research in Phenomenology 36 (2006), 97-114. Open access version, and link to official publication, available here.
'Re-inscribing De Quincey's Palimpsest: The Significance of the Palimpsest in Contemporary Literary and Cultural Studies', Textual Practice 19:3 (2005), 243-263.