Prof Adrian Poole, Trinity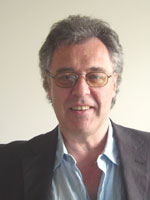 Biographical Information
Adrian Poole holds a personal Chair in English Literature; he is due to retire from his University post in September 2015. He has been a Fellow of Trinity College, Cambridge, and a Director of Studies in English since 1975.
Research Interests
Literature of the nineteenth and twentieth centuries, especially prose fiction; comparative tragedy; literature and translation; the afterlives of the classics and Shakespeare in English literature; writing on war. Publications include monographs on George Gissing, Henry James, and Shakespeare and the Victorians, and editions of Dickens, Stevenson and James; also Tragedy: Shakespeare and the Greek Example and Tragedy: A Very Short Introduction, and (with Jeremy Maule) The Oxford Book of Classical Verse in Translation. He is a general editor of the series Great Shakespeareans (Continuum), and of The Complete Fiction of Henry James (Cambridge University Press), for which he is himself editing The Princess Casamassima.
Areas of Graduate Supervision
Nineteeenth- and twentieth-century fiction; Authors of particular interest include Dickens, George Eliot, Hardy, Stevenson, James, Kipling, Conrad; topics of particular interest include the conditions of literary production, the relations between drama, theatre and narrative, aestheticism and the fin-de-siecle; the 'after-lives' of Shakespeare; the 'after-lives' of the Greek and Latin classics in nineteenth- and twentieth-century writing, and more broadly of 'Hellenism' in nineteenth- and twentieth-century culture; literature and translation; writing on war. Contributes to teaching and/or supervision for the American MPhil and PhDs on literary subjects in the post-1830 period.
Selected Publications
"Henry James and Charm", F. W. Bateson Memorial Lecture 2011, Essays in Criticism, LXI (April 2011): 115-136
Great Shakespeareans, vol. V: Scott, Dickens, Eliot, Hardy, Ed. Adrian Poole, Continuum, 2011
FitzGerald's "Rubáiyát of Omar Khayyam": Popularity and Neglect, Eds Adrian Poole, Christine van Ruymbeke, William H. Martin and Sandra Mason, Anthem Press, 2011
"Dickens and Shakespeare's Ghost", in Shakespeare without Boundaries: essays in honor of Dieter Mehl, Eds Christa Jansohn, Lena Cowen Orlin and Stanley Wells, Delaware Press, 2010
Henry James, Washington Square, Ed. Adrian Poole, Oxford University Press, 2010
"The Disciplines of War, Memory and Writing: Shakespeare's Henry V and David Jones's In Parenthesis", Critical Survey: special issue on the cultures of commemoration, Eds Clara Calvo and Ton Hoenselaars, 22.2 (2010): 91–104
Cambridge Companion to English Novelists, Ed. Adrian Poole, Cambridge University Press, 2009
Henry James, The Ambassadors, Ed. Adrian Poole, Penguin, 2008
Tragedy: A Very Short Introduction, Oxford University Press, 2005
Shakespeare and the Victorians, Arden Shakespeare, 2004
Victorian Shakespeare, 2 vols, Ed. Gail Marshall and Adrian Poole, Palgrave Macmillan, 2003