Dr Alex Houen, Pembroke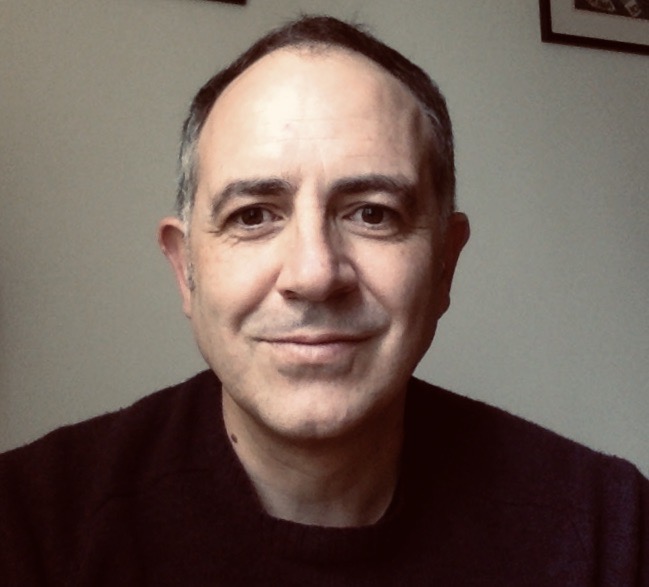 Biographical Information
I did a BA(Hons) and a two-year research MPhil at the University of Sydney before coming to King's College, Cambridge to do a PhD. After that I taught Modern Literature and American Studies at the University of Sheffield until 2009, when I took up a post back here in the Faculty of English. I am a University Associate Professor in Modern Literature, and a Fellow of Pembroke College.
Research Interests
General interests include: modern and contemporary fiction and poetry (particularly poetry sequences and poets' novels); war literature; avant-gardes; post-structuralism; performativity; affects; sacrifice; aesthetics of suspension.
I am currently finishing a monograph examining sacrifice and war literature from WWI to the present.
Areas of Graduate Supervision
Any of the research interests listed above. Authors, theorists, and philosophers of particular interest: Kathy Acker, Giorgio Agamben, Richard Aldington, Aristotle, Nadeem Aslam, W.H. Auden, John Balaban, James Baldwin, Amiri Baraka, George Barker, Samuel Beckett, Henri Bergson, Elizabeth Bowen, William S. Burroughs, Judith Butler, John Cage, Joseph Conrad, Don DeLillo, Gilles Deleuze, Jacques Derrida, John Dos Passos, Ford Maddox Ford, Michel Foucault, Allen Ginsberg, René Girard, Henry Green, Graham Greene, Martin Heidegger, Lyn Hejinian, Ernest Hemingway, Henry James, Fredric Jameson, Immanuel Kant, Emmanuel Levinas, Wyndham Lewis, Curzio Malaparte, Frank O'Hara, Ezra Pound, Jacques Rancière, Claudia Rankine, Denise Riley, Lisa Robertson, Stevie Smith, Stephen Spender, Spinoza, Juliana Spahr, and Rebecca West.
Selected Publications
Peer-Reviewed Monographs and Edited Collections
Selected Peer-Reviewed Articles and Chapters
'On Inner Voice, Free Indirect Style, and Lyric', Textual Practice 35:6 (June 2021).
'Introduction: Affect and Literature', in Affect and Literature, ed. Alex Houen (Cambridge: Cambridge University Press, 2020), 1-31.
'On Happily Reading John Cage', in Reading Experimental Writing, ed. Georgina Colby (Edinburgh: Edinburgh University Press, 2019), 51-73.
'Afterword', in Terrorism and Literature [Cambridge Critical Concepts Series], ed. Peter Hermann (Cambridge: Cambridge University Press, 2018), 505-14.
'Reckoning Sacrifice in "War on Terror" Literature', American Literary History 28:3 (2016), 574–595.
'Martyrdom and Hostage Executions in the Iraq War: The Cases of Kenneth Bigley and Margaret Hassan', in Martyrdom and Terrorism, Pre-modern to Contemporary Perspectives (Oxford: Oxford University Press, 2014) [see above].
'States at War and Modes of War', in States of War since 9/11: Terrorism, Sovereignty, and the War on Terror (London: Routledge, 2014), 1-22 [see above].
'Sacrifice and Sublimity after 9/11', in The Edinburgh Companion to British, American, and Irish War Literature in the 20th and 21st Centuries, ed. Adam Piette and Mark Rawlinson (Edinburgh: Edinburgh University Press, 2012).
'Affecting Words', in special issue on 'Affects, Text, and Performativity' of Textual Practice 25:2 (March/April 2011).
'Pound and Anti-Semitism', in Ezra Pound in Context, ed. Ira Nadel (Cambridge: Cambridge University Press, 2010), 391-401.
'The Novel and Politics', in The Encyclopedia of Twentieth-Century Fiction, ed. Brian Shaffer (Oxford: Wiley-Blackwell, 2010), 407-23.
'Sacrificial Militancy and the War on Terror', in Terror and the Postcolonial, ed. Stephen Morton and Elleke Boehmer (London: Blackwell, 2009).
'"Back! Back! Back! Central Mind Machine Pentagon": Allen Ginsberg and the Vietnam War', Cultural Politics 4:3 (2008), 351-74.
'Sovereignty, Biopolitics, and the Use of Literature: Michel Foucault and Kathy Acker', in Foucault in an Age of Terror: Essays on Biopolitics and The Defence of Society, ed. Stephen Morton and Stephen Bygrave (London: Palgrave, 2008), 63-87.
'William S. Burroughs's "Cities of the Red Night Trilogy": Writing Outer Space', Journal of American Studies 40:3 (2006), 523-46.
'Novel Spaces and Taking Places in the Wake of September 11', Studies in the Novel (2004), 419-37.
'Walter Abish: Plotting a Terrorism of Postmodernist Fiction', in Modern Language Review: Yearbook of English Studies 30 (2000):202-20.
' "Various Infinitudes": Narration, Embodiment, and Ontology, in Samuel Beckett's How It Is and Spinoza's Ethics', in Post-Theory, ed. Martin McQuillan et al. (Edinburgh: Edinburgh University Press, 1999), 178-87.
'Joseph Conrad's The Secret Agent: Anarchism and the Thermodynamics of Law', ELH 65:4 (1998): 995-1016.
Novel, Poetry, and Poetry Editing