Dr Alex da Costa, Newnham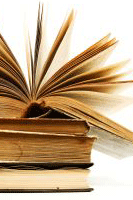 Biographical Information
I'm a University Lecturer and Fellow at Newnham College. Before I came to Cambridge, I was at Oxford as a Fixed-Term Fellow at St Hilda's College, and before that as a Research Fellow and Tutor at Keble College. I studied English Literature at Oxford as an undergraduate, specialising in medieval literature through their 'Course 2', before going on to complete my Masters and DPhil there. My doctoral thesis was on the printed books that Syon Abbey printed in the turbulent 1530s, when the Church in England was threatened by both the spread of Lutheran heresy and Henry VIII's desire for greater ecclesiastical control. This has since become a book, Reforming Printing: Syon Abbey's Defence of Orthodoxy 1524-1534 (OUP, 2012)
Research Interests
My research frequently focuses on incunabula and early printed books meant for an English readership. I'm particularly interested in cheaper books and books which went through multiple editions and what they suggest about less learned and more "popular" reading practices and tastes. I have published articles on Mirk's Festial, and pilgrimage souvenirs and guides to English shrines. I also have a wider interest in religious literature in the late fifteenth and early sixteenth century, especially the ways in which these texts speak to political and pastoral concerns too. My current work focuses on controversial tracts and material, and the ways in which printers and writers might try to negotiate restrictions on their publication and circulation.
Areas of Graduate Supervision
Early printed books, medieval religious and political literature
Selected Publications
Books
---, Reforming Printing: Syon Abbey's Defence of Orthodoxy 1524-1535 (Oxford: OUP, 2012)
---, The Creation of an Evangelical Reader (forthcoming, 2018)
Articles and Chapters
---, 'The Pardoner's Passing and How it Matters: Gender, Relics and Speech Acts', Critical Survey (forthcoming)
---, 'Negligence and Virtue: Errata Notices and their Evangelical Use', The Library (forthcoming)
---, 'Selling Forbidden Books: Profit and Ideology in Thomas Godfray's Printing', Journal of the Early Book Society (forthcoming, 2017)
---, 'Functional Ambiguity: Negotiating Censorship in the 1530s', The Library 15 (2014), 410-23
---, 'Marketing the Shrine: Printed Pilgrimage Souvenirs, Guides and Advertising', Journal of the Early Book Society 16 (2014), pp.75-88
---, 'Defending Orthodoxy: Ulrich Pinder's Speculum Passionis and Fewterer's Myrrour or Glasse of Christes Passion', in I. Johnson and A. Westphall (eds.) Geographies of Orthodoxy: Opening the Pseudo-Bonaventuran Middle English Lives of Christ (2013), pp.393-424.
---, 'The King's Great Matter: Negotiating Censorship at Syon Abbey 1532-34', Review of English Studies 62 (2011), 15-29.
---, 'From Manuscript into Print: The Quattuor Sermones, the four sermons and the Nova Festa', Medium Aevum 79 (2010), 47-67.
--- & Ann M. Hutchison, 'Pastoral Care at Syon Abbey', in R.J. Stansbury (ed.) Pastoral Care in the Late Middle Ages, 1200-1500 (Leiden: Brill, 2010), pp.235-262.
---, 'John Fewterer's Myrrour or Glasse of Christes Passion and Ulrich Pinder's Speculum Passionis', Notes & Queries 56 (2009), 27-29.
Other Contributions
---, 'Worde, Wynkyn de', in Siân Echard and Robert Rouse (eds) The Encyclopedia of British Medieval Literature, (Wiley Blackwell, forthcoming)
---, 'A Gift of Gratitude: Walter Hilton Scala perfectionis (Westminster) Wynkyn de Worde, 1494', in Emprynted in thys Manere: Early Printed Treasures from Cambridge University Library (Cambridge: Cambridge University Library, 2014), pp.140-141
---, 'Fewterer's Glass or Mirror of Christ's Passion in St Paul's Cathedral MS, 52 B 22 (Case C), Syon Abbey Newsletter 1 (2010), 8-10