Prof Angela Leighton, Trinity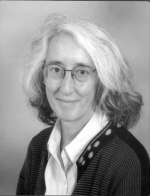 Biographical Information
Angela Leighton is currently Senior Research Fellow at Trinity College, Cambridge. She has worked mainly on nineteenth and twentieth-century literature, on women's writing, on aestheticism and the aesthetic, and on poetry generally. She has published many articles and various critical books, as well as five volumes of poetry, the most recent of which are Spills (Carcanet, 2016) which includes a memoir, short stories and translations as well as new poetry, and One, Two (Carcanet, 2021).
Research Interests
Currently working on a short book on the relationship between critical and creative writing, as well as co-editing a collection of essays on Walter de la Mare.
Selected Publications
Some books:
One, Two (poetry) Carcanet, 2021.
Hearing Things: The Work of Sound in Literature (Harvard Univ Press, 2018)
Spills (poetry), Carcanet, 2016.
Angela Leighton, The Messages (poetry), Shoestring Press, 2012.
Angela Leighton, On Form: Poetry, Aestheticism and the Legacy of a Word, Oxford University Press, 2007.
Angela Leighton, (ed) Voyages Over Voices: Critical Essays on Anne Stevenson, Liverpool University Press, 2010
Angela Leighton, Sea Level (poetry) Shoestring Press, 2007.
Angela Leighton (with Margaret Reynolds), Victorian Women Poets: An Anthology, Blackwell, 1995.
Angela Leighton, Victorian Women Poets: Writing Against the Heart, Virginia University Press, 1992; 2019.
Angela Leighton, Elizabeth Barrett Browning, Harvester Press, 1986.
Angela Leighton, Shelley and the Sublime, Cambridge University Press, 1984; 2009.
Some recent essays:
'About About: On Poetry and Paraphrase', in Midwest Studies in Philosophy, ed. Ernie Lepore, 33(2009), 167-76.
'On "the hearing ear": Some Sonnets of the Rossettis', Victorian Poetry, 47(2009), 505-16.
'Tennyson's Hum', Tennyson Research Bulletin, 9(2010), 315-29.
'Thresholds of Attention: On Listening in Literature', in Thinking on Thresholds: The Poetics of Transitive Spaces, ed Subha Mukherji, Anthem Press, 2011, 199-212.
'Lyric and the Lyrical', The Cambridge History of Victorian Literature, ed. Kate Flint, CUP, 2012, 151-71.
'Something in the Works: Frost, Bishop, and Idea of Beauty ', in The Persistence of Beauty, ed. Michael O'Neill, Pickering and Chatto, 2015.
'Poetry's Knowing: So what do we know?' in The Philosophy of Poetry, ed. John Gibson, Oxford University Press, 2015.
'Incarnations in the Ear: On Poetry and Presence', in Poetic Revelations, ed. Mark S. Burrows et al, Routledge, 2016.