Dr Claudia Tobin, Jesus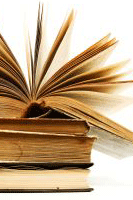 Biographical Information
I am a Leverhulme Early Career Fellow in English and a Research Associate at Jesus College. Before coming to Cambridge I held a Postdoctoral Fellowship at the Paul Mellon Centre for British Art in London and worked on editorial and curatorial projects at arts institutions including the National Portrait Gallery, Tate, and Royal Drawing School. I was awarded an AHRC doctoral scholarship to complete my PhD at University of Bristol, and during my second year I held a Fellowship at the Huntingdon Library, California.
Research Interests
Nineteenth- and twentieth- century literature; visual cultures; ekphrasis and art writing; modern dance and experimental theatre; colour writing and chromatic technologies; vibrational aesthetics; the life of objects; early twentieth century spirituality
My research centres broadly on the relationship between literature and the visual arts in the twentieth century. My PhD thesis explored the genre of 'still life' across different media, in prose, poetry, painting, dance, and sculpture of the early- to mid-twentieth century. I am currently completing a book on the subject with the working title, Modernism and Still Life from Paul Cézanne to Wallace Stevens.
My new research project investigates representations of chromatic experience at the intersection between modern art and literature. At the outset of this project I published two essays on the eloquence of colour in Vanessa Bell's abstract painting, which were commissioned by Tate Gallery as part of their 'In Focus' series. More recently, I contributed to a BBC Free Thinking discussion on Virginia Woolf, colour and insects.
My interdisciplinary research often involves collaborations with museums and galleries. During 2013-14 I assisted Prof Frances Spalding on the National Portrait Gallery exhibition, Virginia Woolf: Art, Life, and Vision. I am currently contribuing to the forthcoming Tate St Ives exhibition Virginia Woolf: An Exhibition Inspired by her Writings, which will travel to the Fitzwilliam Museum in autumn 2018. I also consult and write for contemporary art galleries. I am working with Bernard Jacobson Gallery, London on a project relating to the collaboration between contemporary visual artist William Tillyer and poet Alice Oswald. Other projects include editing a multi-author book for the Royal Drawing School (in contract with Thames & Hudson). Provisionally titled Ways of Drawing, it will explore the role and meaning of drawing in art history and contemporary practice.
In 2016 I organised the symposium 'Animals in Art' as part of the conference, 'Animals Under Capitalism: Art and Politics' at the Institute of Advanced Studies, University of Bristol. I have convened numerous symposia and events relating to the conversation between artists and writers as part of the interdisciplinary research network 'Art Writing, Writing Art', which I co-founded in 2013 at University of Bristol. I continue to convene the Royal Drawing School's 'Lecture and In-Conversation Series', which features contemporary artists, writers, and film-makers from Maggi Hambling to Michel Faber to Danny Katz.
Areas of Graduate Supervision
I welcome inquiries relating to research on the subjects detailed above.
Selected Publications
Books
Modernism and Still Life from Paul Cézanne to Wallace Stevens [in preparation]
Ways of Drawing, ed. with Julian Bell (in contract with Thames & Hudson, forthcoming 2019)
Articles and Essays
'British Literature and Visual Culture in Transition, 1900-1920', chapter in British Literature in Transition, 1900-1920, ed. by James Purdon (Cambridge University Press) [in preparation]
' "The active and the contemplative": Charles Mauron, Virginia Woolf, and Roger Fry', in Virginia Woolf and the World of Books: Selected Papers from the Twenty-Seventh Annual International Conference on Virginia Woolf, ed. by Nicola Wilson and Claire Battershill (Clemson University Press, publication forthcoming)
'Virginia Woolf, Still Life, and Transformation', commissioned by Tate Gallery, exh. cat., Virginia Woolf: An Exhibition Inspired by her Writings (2018)
"Women of Letters", catalogue entries in 'The Famous Women Dinner Service: A Critical Introduction and Catalogue', ed. Hana Leaper, British Art Studies, Issue 7, <http://britishartstudies.ac.uk/issues/issue-index/issue-7/famous-women>.
' "The humbleness of all his objects": Modern Writers, Cézanne, and Still Life', in The Humble in 19th- to 21st- Century British Literature and Arts, ed. by Jean-Michel Ganteau, Christine Reynier and Isabelle Brasme (Montpellier: Presses Universitaires de la Méditerranée, 2017)
'Test for Chrome Yellow: The Eloquence of Colour', in Grace Brockington (ed.), In Focus: Abstract Painting c.1914 by Vanessa Bell, Tate Research Publication, 2017, http://www.tate.org.uk/research/publications/in-focus/abstract-painting-vanessa-bell/test-for-chrome-yellow
'Decoration, Abstraction and the Influence of Middle Eastern Textiles', in Grace Brockington (ed.), In Focus: Abstract Painting c.1914 by Vanessa Bell, Tate Research Publication, 2017, http://www.tate.org.uk/research/publications/in-focus/abstract-painting-vanessa-bell/decoration-abstraction
Catherine Goodman: The Last House in the World, exhibition catalogue, Marlborough Fine Art, London (November 2016) 

Walter Nessler: Post-War Optimist, monograph on twentieth-century German exile artist (J & C Marshall-Purves, 2012)