Dr Diarmuid Hester, Faculty of English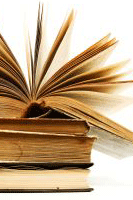 Biographical Information
I am a Leverhulme Early Career Fellow in English and a College Research Associate of Emmanuel College. Originally from Kilkenny, Ireland, I received my BA from University College Dublin before coming to the UK to study for MA degrees in Sexual Dissidence and Cultural Change (University of Sussex) and Philosophy and Contemporary Critical Theory (Centre for Research in Modern European Philosophy). I hold a PhD in English from the University of Sussex, where I wrote my thesis under the supervision of Professor Daniel Kane.
I've been a research fellow at New York University's Fales Library and Special Collections and the Library of Congress' John W. Kluge Center for the Humanities. I was also a project leader of After the Archive, an AHRC-funded skills development training programme for PhDs and early career researchers. From 2015 to 2017, I was a Higher Education Innovation Fund postdoctoral research associate at the University of Sussex. I have taught American literature and American Studies at the University of Sussex, Kingston University, and Middlesex University.
At present, I'm working on a critical biography of American Queercore writer Dennis Cooper for the University of Iowa Press. Propelled by a career retrospective, it also offers a theoretically-informed cultural history of vital, under-recognised American subcultural scenes in the late-twentieth century. I'm also writing a counterhistory of New York in the twentieth century that regards the city's literary and visual cultures from the vantage point of waste, broadly conceived.
Research Interests
Art and Culture of New York City in the 20th century, vis-à-vis, in particular:
Downtown New York writing, art, photography, film, and performance 1950-present
queer subcultural production
New Narrative in the 1980s
New York School poetry and its legacies
literary and artistic communities
urban architecture and identity
waste, politics and culture of
Selected Publications
Books
Wrong: A Critical Biography of Dennis Cooper. Under contract with University of Iowa Press (forthcoming 2019)
Culture and Waste in New York City: Ephemera, Realia, Rejectamenta. In preparation.
Edited Collections
New Narrative Now, a special issue of Textual Practice marking the 25th anniversary of Gregory W. Bredbeck's landmark Textual Practice essay, "The New Queer Narrative: Intervention and Critique." Co-edited with Kasia Boddy (forthcoming 2020)
Selected Articles and Essays
"A poetics of dissociability: poetry and punk in Los Angeles 1976-1983", American Literature. (forthcoming March 2019)
"The anarcho-queer commons of Dennis Cooper's blog, The Weaklings: a brief history", GLQ: A Journal of Lesbian and Gay Studies, 24 (4). pp. 522-527 (2018) View online
"Highway to hell? Images of the American road in Kelly Reichardt's Old Joy, Wendy and Lucy, and Meek's Cutoff", Journal of American Studies, 52:3. pp. 810-827 (2018) View online
"Humor, gentrification, and the conservation of Downtown New York in Lynne Tillman's No Lease on Life", Transgressive Humor of American Women Writers. Ed. Sabrina Fuchs Abrams. New York: Palgrave Macmillan. pp. 135-153 (2017)
"Revisiting Pierre Guyotat's Éden, Éden, Éden: splanchnology, writing, matter, and the devastation of ethics", French Forum, 40:1. pp. 31-45 (2015) View online
"Queer cryptograms, anarchist cyphers: decoding Dennis Cooper's The Marbled Swarm: A Novel", Studies in the Literary Imagination, 45:2. pp. 95-112 (2014) View online