Dr James Wade, Girton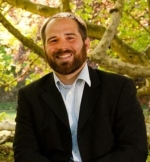 Biographical Information
James Wade is a College Associate Professor, Fellow, and Director of Studies at Girton College.
Research Interests
Early English literature, especially Middle English romances, popular writings, and folklore; poetry; songs; Arthurian literature; Chaucer and the Chaucerian tradition; the Gawain-Poet; medieval historiography in England; manuscripts and early print.
Areas of Graduate Supervision
Dr. Wade would be happy to hear from potential graduate students interested in any of his research areas.
Selected Publications
Books
Sir Torrent of Portingale (ed.). Middle English Texts Series. Kalamazoo, MI: Medieval Institute Publications, 2017
Fairies in Medieval Romance. The New Middle Ages. New York: Palgrave Macmillan, 2011
Articles
'Supernatural', 'Fairy', and 'Elf-Queene' in The Chaucer Encyclopaedia, gen. ed. Richard Newhauser (Oxford: Wiley-Blackwell, 2023)
'A History of Malory's Morte Darthur in Print', in The Arthurian World, ed. by Renée Ward, Victoria Coldham-Fussell, and Miriam Edlich-Muth (London: Routledge, 2022)
'Penitential Romance After the Reformation', in Medieval Into Renaissance, ed. by Matthew Woodcock and Andrew King (Cambridge: Brewer, 2016), pp. 91-106
'Romance, Affect and Ethical Thinking in a Fifteenth-Century Household Book: Chetham's Library MS 8009', New Medieval Literatures, 15 (2015), 255-83
'The Chapter Headings of the Morte Darthur: Caxton and de Worde', Modern Philology, 110 (2014), 645-667
'Confession, Inquisition and Exemplarity in The Erle of Toulousand Other Middle English Romances', in The Culture of Inquisition in Medieval England, ed. by Mary Flannery and Katie Walter (Cambridge: D. S. Brewer, 2013), pp. 112-29
'Arbitrariness and Knowing in Malory's Morte Darthur, Book IV:18-21', Studies in Philology, 110.1 (2013), 18-42
Ungallant Knights', in Heroes and Anti-Heroes in Medieval Romance, ed. by Neil Cartlidge (Cambridge: D. S. Brewer, 2012), pp. 201-18
'Malory's Marginalia Reconsidered', Arthuriana, 21.3 (2011), 70-86
Abduction, Surgery, Madness: An Account of a Little Red Man in Thomas Walsingham's Chronica Maiora', Medium Ævum, 77 (2008), 10-29