Dr Jane Partner, Trinity Hall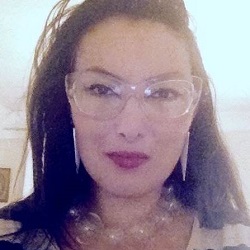 Biographical Information
I am a Fellow Commoner, College Teaching Associate and Director of Studies in English at Trinity Hall and a College Teaching Associate at St John's College as well as an Affiliated Lecturer in the Faculty of English.
My educational history reflects wide-ranging interdisciplinary interests. I studied English Literature as an undergraduate at the University of Cambridge, before studying Art History for a year at the Courtauld Institute, University of London. Returning to Cambridge I took the MPhil in British Literature 1700-1830, and completed a PhD that combined my literary and visual interests. I then held a Junior Research Fellowship at Trinity Hall in Cambridge and have been a Director of Studies at Fitzwilliam and Girton as well as having held a teaching position at Pembroke College.
The undergraduate papers for which I teach at Part I include British Literature 1500-1700, Shakespeare, and Practical Criticism and Critical Practice. At Part II I teach: Literature and Visual Culture, Material Renaissance, Early Modern Drama, Shakespeare in Performance and Tragedy – plus early modern topics in the Lyric paper and visual topics in Contemporary Literature, for example performance art. I supervise dissertations in all these areas and I also teach for the History of Art Tripos, particularly for the Making of Art paper.
Research Interests
My research spans the fields of English Literature and the History of Art, often concerning interdisciplinary interrelations between texts, images and objects. My PhD thesis, which is currently in preparation for publication as Poetry and Vision in Early Modern England, reveals the ways in which seventeenth-century English poets used ideas about vision derived from visual art, optical science, theology and philosophy to examine the emergent conceptions of the subjective and objective.
Current research includes the book Visualising Shakespeare, which explores the ways in which images, diagrams, sculptures and other objects have shaped our comprehension of the works of Shakespeare: a project that is particularly concerned with situating contemporary text-based artworks in a longer history. This research forms part of a wider interest in the history of illustration and material texts, which includes the early modern semantics of ink as well as contemporary book sculpture.

My approach to the material history of literary texts is shaped by my additional training in fine art (Slade School of Art, Royal Drawing School, Central St Martin's, Morley College), which informs practice-based research into historical printmaking techniques and the use of text as a sculptural material. This interest in the relationships between creative praxis, material objects and research methodologies is reflected in my current role as Exhibition Advisor on the major ERC funded project 'Crossroads of Knowledge' based in Crassh and the Faculty of English.
I have additional literary research in progress for future books on bodies as texts in early modern literature and the Muses as a way of thinking about early modern literary authorship. Alongside these I am also working on textile texts in modern art and ideas of inscription in contemporary painting, sculpture and performance art.
Areas of Graduate Supervision
I warmly welcome all enquiries from graduate students. Areas of interest include: visual art and literature in the early modern period and beyond; illustration; graphic novels; emblems; sixteenth- and seventeenth-century English poetry (including Milton, Marvell, Traherne and Donne); Shakespeare and contemporary dramatists; academic drama and court masques; anatomy, the body and clothing; relations between early modern literature and science; Margaret Cavendish and early modern female authorship.
Selected Publications
Books
Poetry and Vision in Early Modern England in preparation
Visualising Shakespeare: Seeing Beyond the Stage in preparation
Articles
'Shakespeare and the Visual Arts', The Oxford Handbooks Online (2016)
'Shakespeare and Modern Art', in Shakespeare and Authority (Palgrave, 2016)
'Thomas Traherne and the Reader's Eye', in The Crossroads of Knowledge: Literature and Theology (2016)
'Vision and Skin Colour in the Painted Emblems at Hawstead Hall', Word and Image, 25:2 (2009), 178-191.
'"The Swelling Hall": Andrew Marvell and the Politics of Architecture at Nun Appleton', The Seventeenth Century, 24:1 (Spring 2009), 225-243
'Satanic Vision and Acrostics in Paradise Lost', Essays in Criticism, 57:2 (2007), 129-46
Reviews
John Harvey, The Poetics of Sight, The Cambridge Quarterly, in preparation
L. Meakin, The Painted Closet of Lady Anne Bacon Drury, Renaissance Studies, forthcoming 2015.
Katherine Acheson, Visual Rhetoric and Early Modern English Literature, Renaissance Quarterly, vol. 68. No. 3 (Fall 2015), 1132-1134
William W. E. Slights, The Heart in the Age of Shakespeare, in Renaissance Studies (Spring 2012)
Stuart Clark, The Vanities of the Eye, in Renaissance Quarterly, 63:3 (September 2010)
S.Q. Visser, Joannes Sambucus and the Learned Image: The Use of the Emblem in Late-Renaissance Humanism, in MLR, 103:3 (1 July 2008), 809-810