Dr Joanna Bellis, Queens'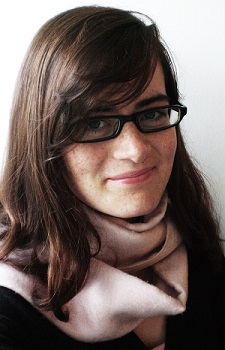 Biographical Information
I am a medievalist/early modernist working on historical writing, c.1250-c.1600. I am the author of The Hundred Years War in Literature, 1337-1600 (Cambridge: Brewer, 2016) and editor of John Page's The Siege of Rouen (Heidelberg: Winter, 2015). Recently I co-edited Representing War and Violence, 1250–1600 (Cambridge: Brewer, 2016) with Laura Slater (Oxford, Art History). I was Harry F. Guggenheim Research Fellow at Pembroke College, Cambridge, then Fitzjames Research Fellow in Old and Middle English at Merton College, Oxford, and am currently a Bye-Fellow at Queens' College, where it is my pleasure to teach the Part I medieval paper, Practical Criticism, and anyone taking optional medieval papers or dissertations. My website is http://www.joannabellis.com/
Research Interests
My research is about the writing of history from the fourteenth to the sixteenth centuries, especially the ethical and political ways in which historiography positioned itself. My first book was about the legend of the Hundred Years War, from its contemporary narrators to its Tudor afterlife; through that, I came across John Page's little-known poetic eyewitness narrative of Henry V's siege of Rouen in 1418-19, which I edited for Middle English Texts. The next book (enjoying a prolonged germination) will be about eyewitness writing as a genre. In the longer term, I'd like to see a collaborative digital edition of the prose Brut chronicle (one can but dream).
Selected Publications
Books
Joanna Bellis, The Hundred Years War in Literature, 1337-1600 (Cambridge: Brewer, 2016)
Joanna Bellis and Laura Slater, ed. Representing War and Violence, 1250–1600 (Cambridge: Brewer, 2016)
John Page, The Siege of Rouen, ed. Joanna Bellis, Middle English Texts 51 (Heidelberg: Universitätsverlag Winter, 2015)
Articles
The dregs of trembling, the draught of salvation: the dual symbolism of the cup in medieval literature', in Feasts and Gifts of Food in Medieval Europe: Ritualised Constructions of Hierarchy, Identity and Community, ed. Lars Kjaer and A.J. Watson, special issue of The Journal of Medieval History, 37:1 (March 2011), 47-61.
'Purity and Pueritia: the anti-theme of childhood innocence in late-medieval English courtesy books', Leeds Studies in English, 42 (2011), 1-16.
'Rymes sette for a remembraunce: memorialization and mimetic language in the war poetry of the late Middle Ages', Review of English Studies, 64:264 (2013), 183-207 (awarded the Beatrice White Prize 2015 by the English Association, for 'outstanding scholarly work in the field of English Literature before 1590', noted in The Year's Work in English Studies).
'"We wanted þe trewe copy þereof": John Page's The Siege of Rouen, text and transmission', Medium Ævum, 83:2 (2014), 209-233.
With Venetia Bridges: '"What shalt thou do when thou hast an english to make into latin?" A study of the proverb collection of Cambridge, St John's College, MS F.26', Studies in Philology, 112.1 (2015), 68-92.
Chapters
1. 'Mapping the national narrative: place-name etymology in Laʒamon's Brut and its sources', in Reading Laʒamon's Brut: Approaches and Explorations, ed. Rosamund Allen, Jane Roberts and Carole Weinberg, DQR Studies in Literature, 52 (Amsterdam/New York: Rodopi, 2013), pp. 321-42.
2. '"The Reader myghte lamente": The sieges of Calais (1346) and Rouen (1418) in chronicle, poem and play', in War and Literature, ed. Laura Ashe and Ian Patterson (Cambridge: Boydell and Brewer, 2014), pp. 84-106.
3. '"Fresch anamalit termes": the contradictory celebrity of Chaucer's aureation', in Chaucer and Fame: Reputation and Reception, ed. Catherine Nall and Isabel Davis (Cambridge: Boydell and Brewer, 2015), pp. 143-163.
4. '"I Was Enforced to Become an Eyed Witnes": Documenting War in Medieval and Early Modern Literature', in Emotions and War: Medieval to Romantic Literature, ed. Stephanie Downes, Andrew Lynch and Katrina O'Loughlin, Palgrave Studies in the History of Emotion (Basingstoke/New York: Palgrave Macmillan, 2015), pp. 133-151.
5. With Laura Slater, 'Introduction: "Representation" and Medieval Mediations of Violence', in Representing War and Violence, 1250–1600, ed. Joanna Bellis and Laura Slater (Cambridge: Boydell and Brewer, 2016), pp. 1-19.
6. 'Art's ambiguous object: John Page's The Siege of Rouen, a romance of the Hundred Years War?', in Insular Romance: Contexts and Traditions, ed. Ken Rooney (forthcoming).
7. 'Propaganda or Parody? Latin Abuse Poetry from the Hundred Years War', in Crossing Borders in the Insular Middle Ages, ed. Victoria Flood and Aisling Byrne (Turnhout: Brepols, forthcoming 2018).
8. With Megan Leitch, 'Chivalric Literature', in A Companion to Chivalry, ed. Robert Jones and Peter Coss (Cambridge: Boydell and Brewer, in progress: forthcoming 2018).
9. 'King Arthur in the Hundred Years War', in Littérature Arthurienne Tardive en Europe, ed. Ad Putter, Raluca Radulescu, Christine Ferlampin-Achier and others (forthcoming, 2018).
10. 'Medieval Continuities', in the Oxford Handbook of Renaissance Poetry, ed. Andrew Zurcher and Jason Scott-Warren (Oxford: Oxford University Press, in progress).