Prof Nicolette Zeeman, King's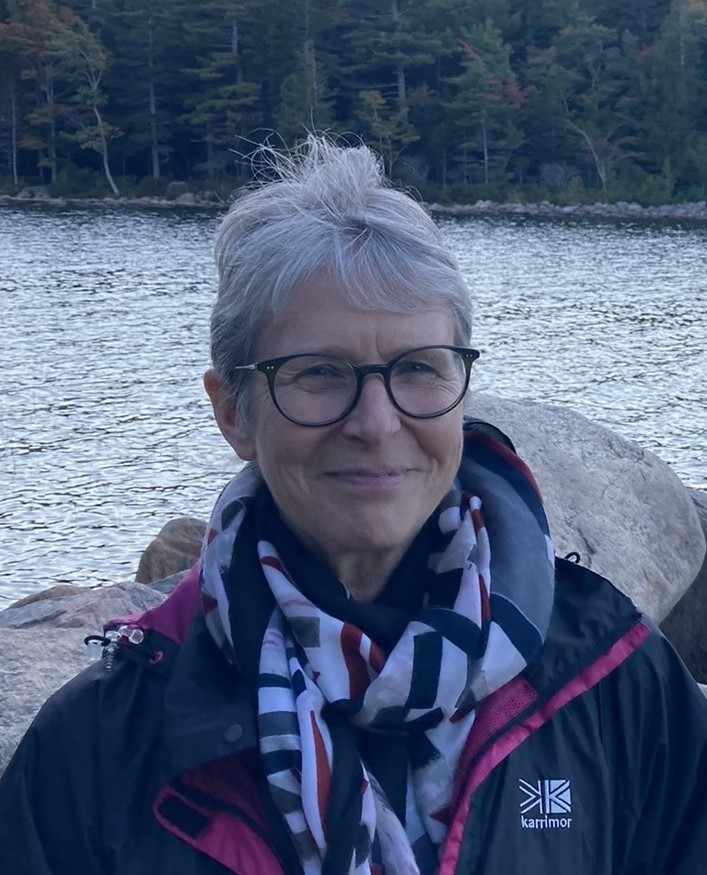 Research Interests
Medieval literature: Piers Plowman, allegory, religious and devotional writing, the lyric, theories of image-use and idolatry, and the literary theory of the later Middle Ages, as well as Chaucer. My previous book on Piers Plowman explored the poem in relation to medieval theories of temptation, psychology and epistemology. My current project looks at the 'disruptive' allegorical traditions that lie behind the poem, but, in doing so, it also lays out something of an alternative history of allegory. I continue to work on the literary and critical uses of medieval scholastic literary theory and the medieval lyric. My other current project concerns the medieval idol and the body.
Areas of Graduate Supervision
Medieval English literature; Piers Plowman; the Middle English lyric; devotional writing and practice; pastoral writing; Old French and Middle English love literature, both narrative and lyric; medieval literary theory, commentary and allegory; psychoanalysis.
Selected Publications
'Personification and Alienation', Personification and Allegory. Selves and Signs, curator Vladimir Brljak, Arcade. Literature, the Humanities & the World, Colloquies, 2018
'Pastoral Care by Debate: The Challenge of Lay Multiplicity', Journal of Medieval and Early Modern Studies 48 (2018), 435-59
'Theory Transposed: Idols, Knights and Identity', in What is an Image in Early Modern England?, ed. Antonina Bevan Zlatar and Olga Timofeeva, Swiss Papers in English Language and Literature 34 (2017), 39-79
'Not Peter nor Perkin but Piers: Response to Langland and the French Tradition', Yearbook of Langland Studies 30 (2016), 297-303
'The English Charles: Subjectivity, Textuality and Culture', in Readings in Medieval Textuality. Essays in Honour of A.C. Spearing, ed. Cristina Maria Cervone and D. Vance Smith, Cambridge: D.S. Brewer, 2016, pp.97-116
'Mythography and Mythographical Collections', in The Oxford History of Classical Reception in English Literature, vol. 1, ed. Rita Copeland, Oxford: Oxford University Press, 2016, pp.212-50
'The Chapel Imagined 1540-1830', in King's College Chapel 1515-2015. Art, Music and Religion in Cambridge, ed. Jean Michel Massing and Nicolette Zeeman,Turnhout: Harvey Miller, 2014, pp.199-219
"Medieval Dreams", in Blackwells Concise Companion to Literary Criticism and Psychoanalysis, ed. Laura Marcus and Ankhi Mukherjee, Oxford: Blackwell, 2014, pp.137-50
"Philosophy in Parts: Jean de Meun, Chaucer and Lydgate", Uncertain Knowledge. Scepticism, Relativism and Doubt in the Middle Ages, ed. Dallas G. Denery II, Kantik Ghosh and Nicolette Zeeman, Turnhout: Brepols, 2014, pp.213-34
"Piers Plowman in Theory", The Cambridge Companion to Piers Plowman, ed. Andrew Cole and and Andrew Galloway, Cambridge: Cambridge University Press, 2014, pp.214-29
"Willing", Medieval Literature. Criticism and Debate, ed. Holly A. Crocker and D. Vance Smith, London: Routledge, 2014, pp.470-79
"The Theory of Passionate Song", Medieval Latin and Middle English Literature. Essays in Honour of Jill Mann, ed. Christopher Cannon and Maura Nolan, Cambridge: D. S. Brewer, 2011, pp.231-51
"Late Medieval, Religious and Vernacular", The Cambridge Companion to Allegory, ed. Rita Copeland and Peter Struck, Cambridge: Cambridge University Press, 2010, pp.148-61
"In the Schoolroom with the "Vulgate" Commentary on Metamorphoses I", New Medieval Literatures 13: Medieval Grammar and the Literary Arts, ed. Christopher Cannon, Rita Copeland and Nicolette Zeeman, 2009, 1-18
"Tales of Piers and Perceval: Piers Plowman and the Grail Romances", Yearbook of Langland Studies 22, 2008, 199-236
"Imaginative Theory", 21st Century Approaches to Literature: Middle English, ed. Paul Strohm, Oxford: Oxford University Press, 2007, 222-40
"The Gender of Song in Chaucer", Studies in the Age of Chaucer 29, 2007, pp.141-82
Piers Plowman and the Medieval Discourse of Desire, Cambridge: Cambridge University Press, 2006
"The Idol of the Text", Images, Idolatry and Iconoclasm in the Late Middle Ages, ed. Jeremy Dimmick, James Simpson and Nicolette Zeeman, Oxford: Oxford University Press, 2001, pp.43-62
"The Condition of Kynde", Medieval Literature & Historical Inquiry: Essays in Honor of Derek Pearsall, ed. David Aers, Cambridge: Boydell and Brewer, 2000, pp.1-30
"The Practice of Medieval Literature", Forum for Modern Language Studies (special issue) 33, no. 3, ed. Mark Chinca, Simon Gaunt, Sarah Kay and Nicolette Zeeman, 1997
"The schools give a license to poets", Criticism and Dissent in the Middle Ages, ed. Rita Copeland, Cambridge: Cambridge University Press, 1996, pp.151-80