Prof Richard Beadle, St John's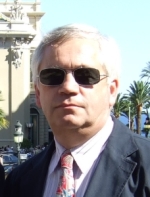 Biographical Information
Professor of Medieval English Literature and Palaeography emeritus.
Fellow of St John's College.
Selected Publications
(Recent)
'Macro MS 5: A Historical Reconstruction', Transactions of the Cambridge Bibliographical Society, 16 (1) (2016), 35–77
'Cambridge University Library Ll.1.18: A Southwell Miscellany', Simon Horobin & Adite Nafde (eds.), Pursuing Middle English Manuscripts and their Texts: Essays in Honour of Ralph Hanna (Turnhout: Brepols, 2017), pp. 99–112

Henry Bradshaw and the Foundations of Codicology (Cambridge: privately pr., 2017)

'The Children of the York Plays', in Anita Auer, Denis Renevey, Camille Marshall & Tino Oudesluijs (eds.), Revisiting the Medieval North of England: Interdisciplinary Approaches (Cardiff: University of Wales Press, 2019), pp. 91¬–107

'Bradshaw's Chaucer: Some Preliminary Observations', in Liam Sims & Jill Whitelock (eds.), 'Particles of Light': The Legacy of Henry Bradshaw, Transactions of the Cambridge Bibliographical Society, 16 (4) (2019), 557–74

(with Anthony Smith) 'A Carol by James Ryman in the Holkham Archives', Review of English Studies, new series, 71 (2020), 1-17.
(with Ralph Hanna) 'Describing and Cataloguing Medieval English Manuscripts: A Checklist', in Orietta Da Rold & Elaine Treharne (eds.), The Cambridge Companion to Medieval British Manuscripts (Cambridge: Cambridge U.P., 2020), pp. 13–38.

'Henry Bradshaw day by day, 1877–78', in L. Kassell and A. Thwaite (eds.), A Secret Book for Peter Murray Jones (Cambridge: King's College [electronic publication], 2021), pp. 27–30.
'The Material World of the York Plays', in S. Brown, S. Rees Jones and T. Ayers (eds.), York: Art, Architecture and Archaeology, British Archaeological Association Conference Transactions 42 (Abingdon and New York: Routledge, 2022), pp. 239–52.

'Bradshaw, Durham, and Doyle', in C. Saunders, R. Lawrie and L. Atkinson (eds.), Middle English Manuscripts and their Legacies: A Volume in Honour of Ian Doyle (Leiden: Brill, 2022), pp. 295–315.
'A Note on Four Early York Account Rolls in the Bodleian Library, Oxford', Northern History 58 (2022), 1–6.